2024 GOP hopeful Vivek Ramaswamy makes presidential campaign stop in Vegas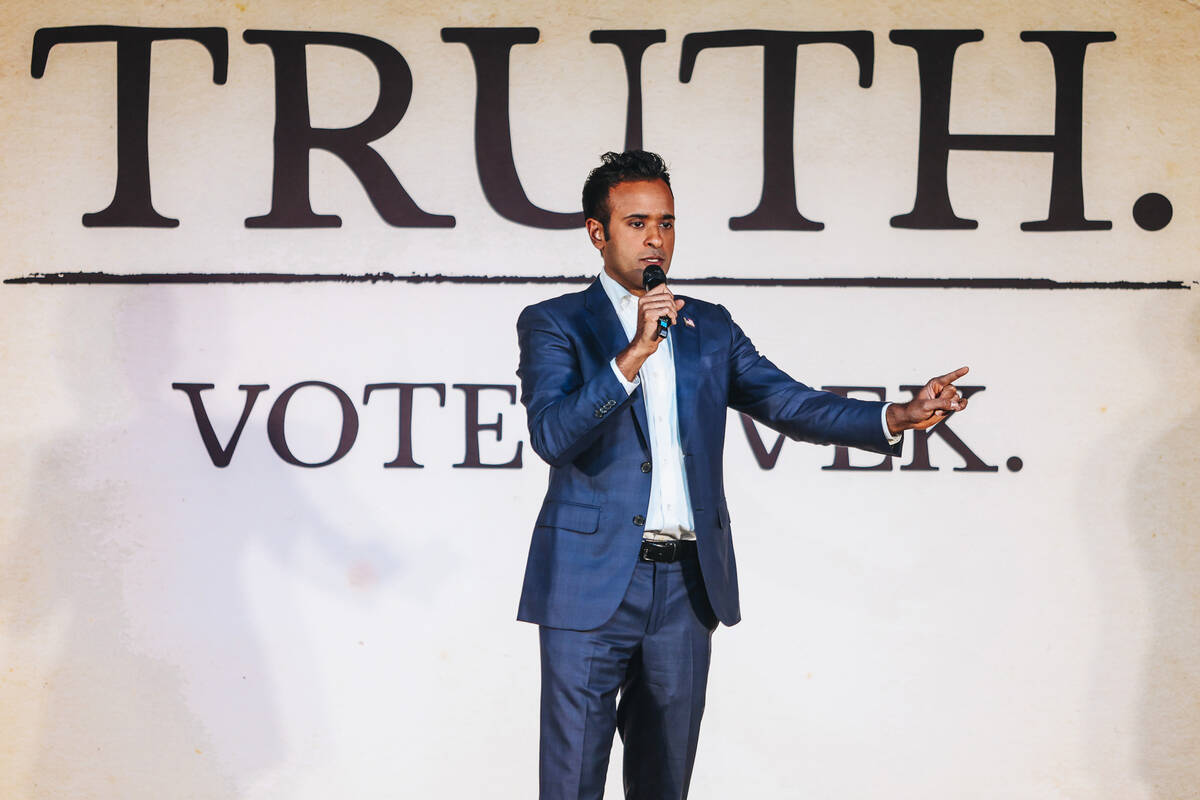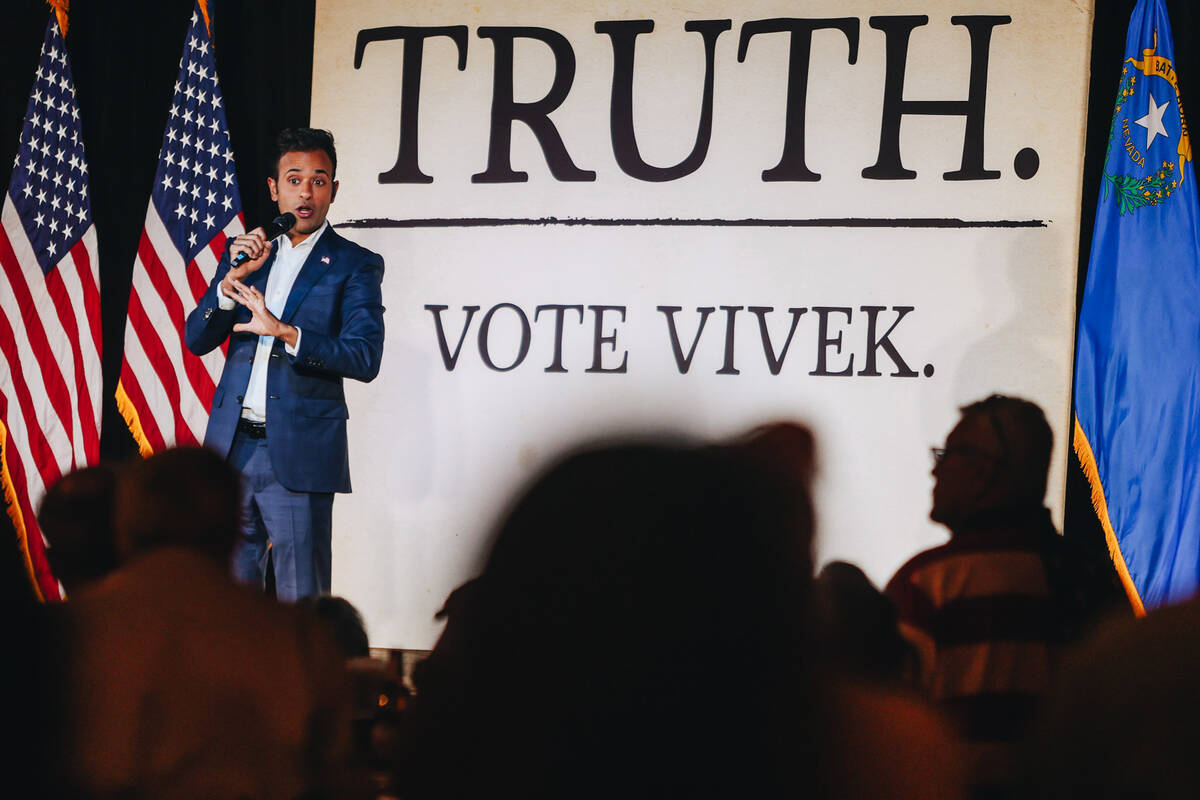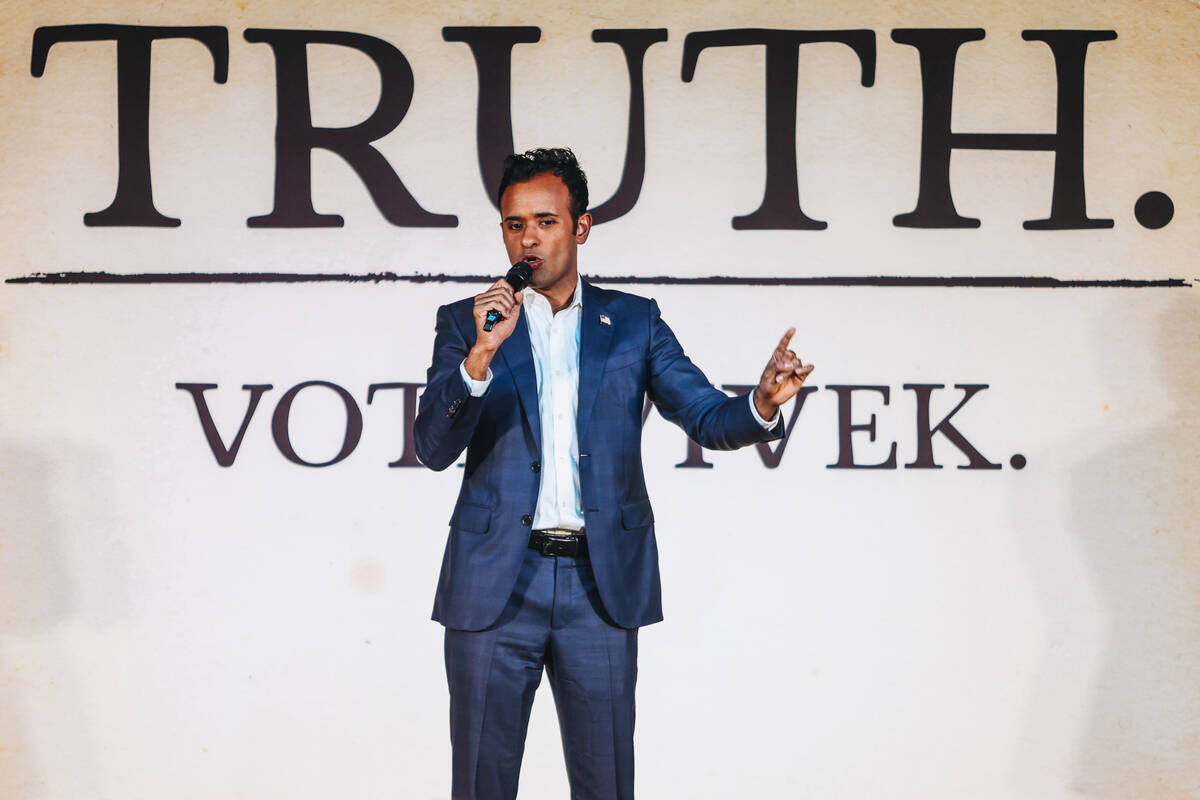 At Vivek Ramaswamy's first presidential campaign rally in Nevada over the weekend, those who came out to support the young entrepreneur called him the future of the Republican Party — just not the right choice for this election.
Conservative political commentator Wayne Allyn Root introduced Ramaswamy at Stoney's Rockin' Country on Sunday afternoon, saying he told Trump that Ramaswamy would make a fantastic vice president of the United States and a presidential candidate for 2028.
"Ramaswamy is the only candidate who acknowledges what Trump has done for America," said Root, who called himself a "Trump guy."
Attendees of Ramaswamy's presidential campaign rally echoed similar thoughts.
Las Vegas resident Tony Tucci likes the way Ramaswamy presents himself and thinks he is in line with the "Make America Great Again" philosophy, but he is not planning to vote for him. He's leaning toward Trump, who he thinks has more experience.
Tiffiny Darrel, also a Las Vegas resident, said she thinks Ramaswamy is straight forward and logical.
"I'd like to see Trump as president again and Vivek as vice president," she said, "and then next term have (Ramaswamy) run as president."
Las Vegas resident George StandingBear, thinks Ramaswamy is smart and is impressed with him, although he is currently leaning toward Nikki Haley, former governor of South Carolina and ambassador to the United Nations.
The Ohio-born entrepreneur is the youngest candidate in the Republican presidential primary at the age of 38. Since announcing his run in February, Ramaswamy has aligned himself with Trump and the late Republican President Ronald Reagan.
Ramaswamy, the first Republican candidate to officially agree to participate in the Nevada Republican Party's caucus, has drawn attention for some of his unique ideas, such as raising the minimum voting age from 18 to 25, while also echoing similar ideas to former President Donald Trump, such as wanting to end birthright citizenship in the United States for children of immigrants in the country illegally.
At Stoney's, Ramaswamy painted a picture of an ongoing war in the country between those who believe in the founding ideals of the American Revolution, and those who believe a person's identity is based on their race, gender and sexual orientation.
Those who believe that all men are created equal and believe in the American Dream are fighting a war with the other side who believe in open borders and want to stop burning carbon in the United States, Ramaswamy said. He is the general to lead the country through that war, he added.
"This is our moment," he said. "It's going to take somebody from a different generation to do this to say we're done running from something. Now is our moment to start running to something, to our vision of what it means to be an American today."
If elected president, he promises to lay off 75 percent of federal government workers, a shutdown of the administrative state and implement term limits. He wants to do away with the FBI, the Internal Revenue Service, the Centers for Disease Control and Prevention, U.S. Department of Education, and the Bureau of Alcohol, Tobacco, Firearms and Explosives.
He will also declare independence from China, removing ties to the Chinese government and not allowing it to own land in the United States. Ramaswamy also wants to end affirmative action and race-based quotas.
"The problem is that my generation, we lost the plot," he said. "We were taught to celebrate our diversity and our differences so much that we forgot all of the ways we're really just the same, as Americans."
Contact Jessica Hill at jehill@reviewjournal.com.