After Las Vegas shooting, Congress debates gun control again
October 9, 2017 - 2:01 pm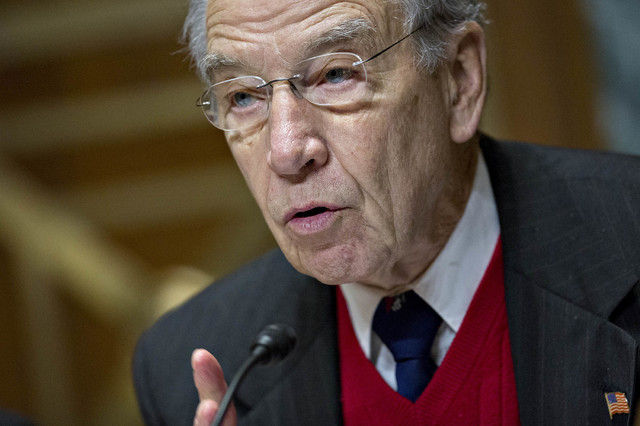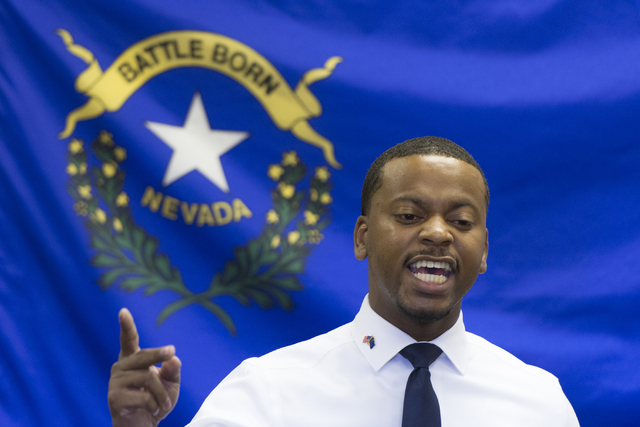 WASHINGTON — A debate over bump stocks — devices that allowed semi-automatic rifles to fire at rapid speed during the Las Vegas shooting — will continue this week on Capitol Hill as lawmakers grapple with the politically stinging issue of gun control.
The week began Monday with a moment of silence for the victims of the Las Vegas tragedy at an annual conference here for progressive state legislators from across the country.
That moment of silence at the Omni Shoreham Hotel was led by members of the Nevada Legislature, in town for the 4th annual State Innovation Exchange Legislator Conference.
"It's hard to talk about with this knot in my stomach," said state Sen. Pat Spearman, D-North Las Vegas, who said the Nevada legislative delegation was brought onto the stage to lead the prayer for victims of tragedy.
Lawmakers from other states expressed their support for the Nevada delegation, "letting us know they were with us," said Nevada Assemblyman William McCurdy II, D-Las Vegas.
"We decided to go up in unison and call for a moment of silence," said McCurdy, adding, "We are stronger when we all stand together."
As state lawmakers met, Congress was out for a federal holiday. The House returns this week.
Focus on bump stocks
The debate in Congress on gun control has focused mainly on bump stocks, which were used by the shooter, Stephen Paddock. He equipped some semi-automatic rifles with the devices before opening fire from his room at Mandalay Bay into a crowd attending a country music concert on Oct. 1.
There were 58 people killed and hundreds of others injured.
The bump stock accessory allows semi-automatic rifles to fire bursts of bullets near the speed of a fully automatic weapon.
Although the National Rifle Association has called for tighter controls on bump stocks, the gun lobby and Republican leaders are urging President Donald Trump to issue regulations through the Bureau of Alcohol,Tobacco, Firearms and Explosives.
The NRA opposes an outright ban on the devices.
Democrats want a ban on bump stocks through legislation that would do just that. A bill filed by Sen. Dianne Feinstein, D-Calif., is co-sponsored by many Democrats in the Senate, including Sen. Catherine Cortez Masto, D-Nev.
Cortez Masto, a former Nevada attorney general, said she plans to be "very vocal" in Washington about gun safety legislation to make sure "the terror that came to our community never visits another one in America."
The Feinstein bill would ban not only bump stocks, but other accessories to increase the rate of fire of semi-automatic weapons.
Sen. Chuck Grassley, R-Iowa, chairman of the Senate Judiciary Committee, said he plans to call a hearing on the gun control measures after several Republicans said they were open to legislative language to curb availability of the accessories.
Political consequences
But a vote on gun control legislation could have political consequences for vulnerable Republicans and Democrats up for reelection in 2018.
A bill to ban assault weapons in 1993 resulted in an NRA-orchestrated attack on Rep. Jack Brooks, D-Texas, the chairman of the House Judiciary Committee, and other moderate Democrats, who lost reelection and saw a Republican takeover of the House.
The NRA funded unknown candidate Steve Stockman, who defeated Brooks. The gun lobby also funded an effort to defeat Speaker Tom Foley, D-Wash.
In Nevada, a divide over gun control in the congressional delegation falls along party lines, with the two Republicans, Sen. Dean Heller and Rep. Mark Amodei, favoring Trump administration action on regulations on bump stocks.
Cortez Masto and Democrat Reps. Dina Titus, Jacky Rosen and Ruben Kihuen favor legislation.
Heller joined other GOP senators last week in urging the administration to review and tighten regulations on bump stocks — a position that Wayne LaPierre, the NRA's executive vice president, underscored in an interview on CBS's "Face the Nation."
LaPierre said it is up to ATF to review and interpret current laws and regulations.
Feinstein, on another Sunday show, "Face the Nation," argued against administrative actions that can be changed from president to president. "We need a law," she said.
History shows any gun control legislation would face hurdles in the Senate, where lawmakers rejected bills to tighten background check requirements in 2015 following the San Bernardino, California, mass shooting, and in 2013 following the tragedy at Sandy Hook Elementary School in Newtown, Connecticut.
Last year, groups and organizations on both sides of the issue spent money to lobby Congress.
Gun rights groups spent $10.6 million, and gun control organizations spent $1.7 million, on lobbyists alone. More was doled out in contributions, according to the Center for Responsive Politics, a nonpartisan watchdog group that tracks money in politics.
Spearman, the Nevada state senator, said she has heard from Democrats and Republicans alike that something needs to be done, and that "throwing money" into the gun control debate "is not a winning strategy."
She said people are looking for solutions.
"People are fed up," Spearman said.
Contact Gary Martin at 202-662-7390 or gmartin@reviewjournal.com. Follow @garymartindc on Twitter.
Representing Nevada
Nevada legislators attending the 4th annual State Innovation Exchange Legislator Conference:
—Sen. Pat Spearman, D-North Las Vegas
—Assemblywoman Daniele Monroe-Moreno, D-North Las Vegas
—Assemblywoman Maggie Carlton, D-Las Vegas
—Assemblyman William McCurdy II, D-Las Vegas
—Assemblyman Tyrone Thompson, D-North Las Vegas