AG Sessions misrepresents 2016 crime study in Las Vegas speech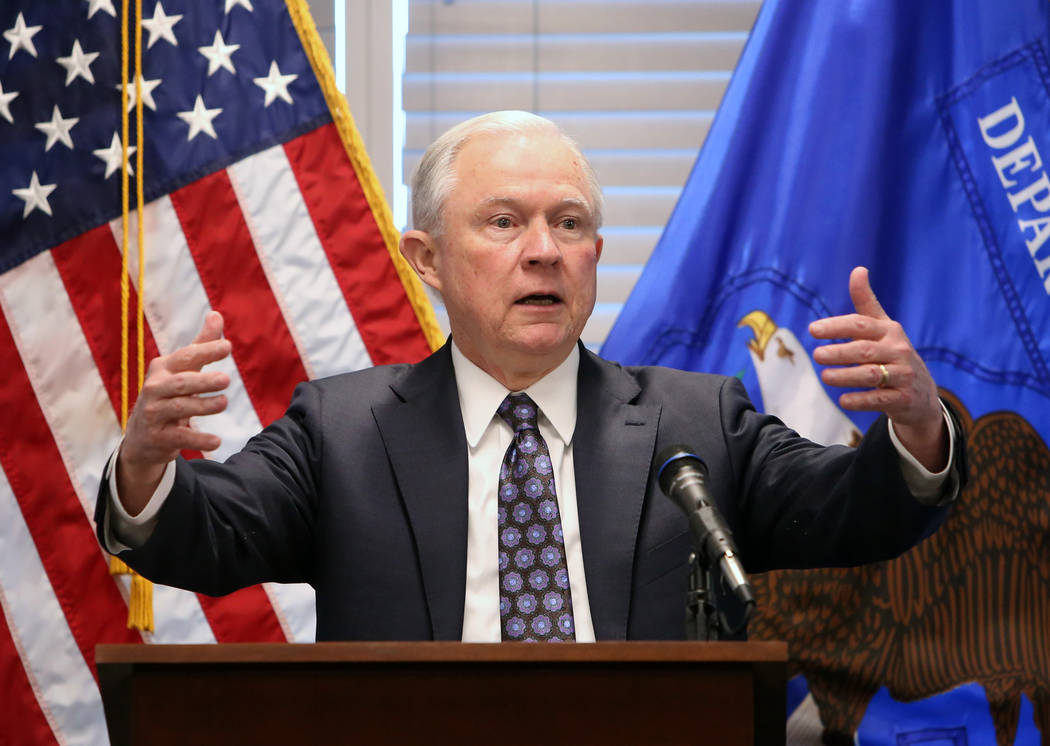 During his speech Wednesday in Las Vegas, U.S. Attorney General Jeff Sessions misrepresented the findings of a 2016 study from the University of California, Riverside.
Sessions cited the study to support his position that crime increases when cities limit the extent to which local law enforcement officers will enforce federal immigration policies. He said the UC Riverside study proves "cities with these policies have more violent crime on average than those that don't."
But the author of the study, when reached by phone Wednesday, described Sessions' statement as an "incorrect assessment of our study."
"Our findings revealed that when a city becomes a sanctuary city, there's no statistically generalizable evidence that crime rates increase or decrease," said study author Loren Collingwood, an assistant professor of political science at UC Riverside. "Some increase, some decrease, some see no effect. … There's no meaningful connection between a sanctuary city policy and a crime outcome."
Study authors defined sanctuary city as "a city or police department that has passed a resolution or ordinance expressly forbidding city or law enforcement officials from inquiring into immigration status and/or cooperation with ICE."
ICE refers to U.S. Immigration and Customs Enforcement.
Earlier this year, Collingwood said, study authors refuted a blog post published on the conservative online news site, WorldNewsDaily.com, which also mischaracterized the findings.
"My guess is that's where they got that information from," Collingwood said of the attorney general's office.
Contact Jenny Wilson at jenwilson@reviewjournal.com and 702-384-8710. Follow @jennydwilson on Twitter.