Ahead of health care vote, ads target Sen. Dean Heller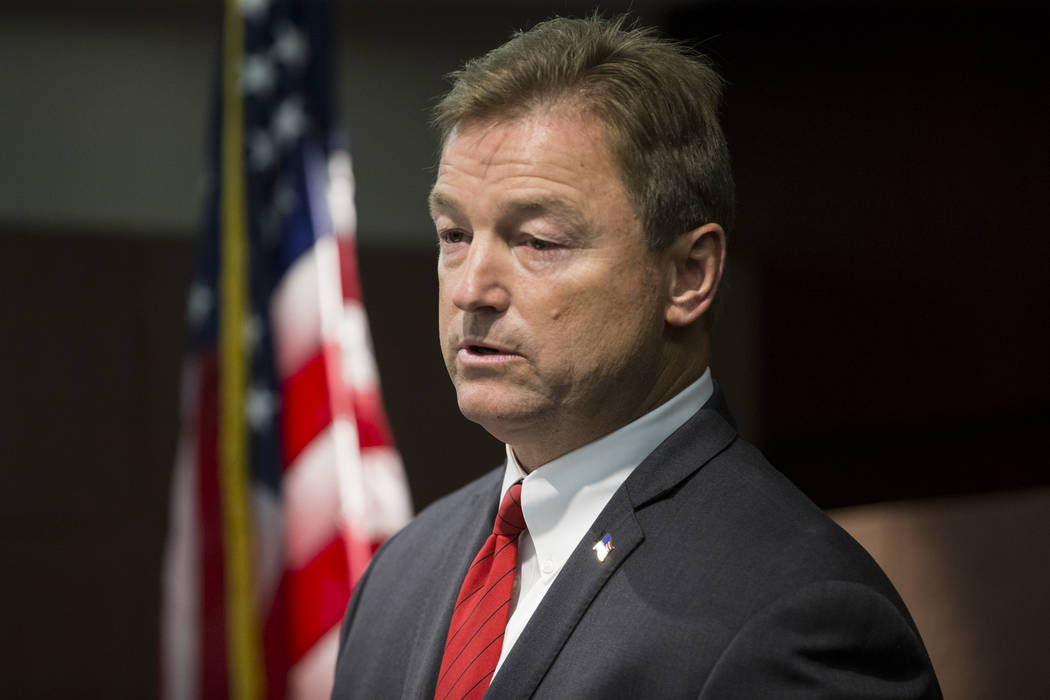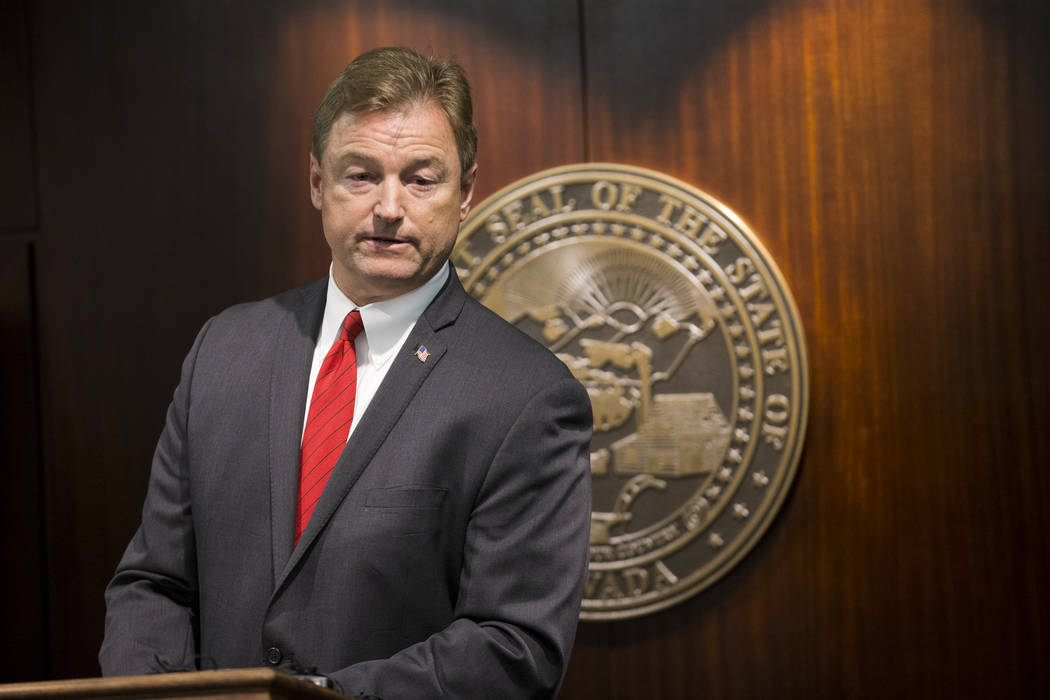 On the eve of a critical vote that would move an Obamacare repeal effort forward, new ads launched Monday urging Nevada's Republican Sen. Dean Heller to oppose the move.
The Senate is expected to vote on a motion to proceed Tuesday on a bill that could repeal the Affordable Care Act, commonly called Obamacare.
Heller is considered a key vote as Republicans hold a 52-48 majority in the Senate. With Democrats united in opposition, the GOP can only afford to lose two votes, with Vice President Mike Pence serving as the tiebreaker.
The digital-only videos come from Save My Care, a pro-ACA group that has run a series of similar ads over the last month urging Heller to oppose any repeal effort.
One ad, which runs 2 minutes, 14 seconds, features a woman named Brandi from Nevada. Brandi says in the video that the ACA helped pay for her then-6-year-old son's three-year battle with cancer because it gave them access to affordable health care they otherwise would not have had.
"He's got a long life ahead of him. And now these politicians are trying to rip away the protections that could save his life again in the future," Brandi says.
The other ad, which runs 1:44, features a woman named Kathy from Reno who describes how the ACA saved her in her battle with cancer.
"Without insurance, I truly would have never been able to pay for it," Kathy says.
Both videos end with the women looking into the camera, asking Heller to oppose the repeal effort.
Heller has long advocated for repealing the ACA, but his stance appears to have changed in recent months.
He was a fervent opponent of the last Senate GOP effort, saying he couldn't support a bill that "that takes away insurance from tens of millions of Americans and hundreds of thousands of Nevadans."
The Congressional Budget Office estimates that the GOP plan would leave an additional 22 million more people uninsured, and a straight repeal bill would leave 32 million without coverage by 2026 while reducing the federal deficit by $473 billion.
Heller has not indicated his stance on a full repeal bill. His office did not respond to requests for comment Monday night.
Contact Colton Lochhead at clochhead@reviewjournal.com or 702-383-4638. Follow @ColtonLochhead on Twitter.