Analysis: Tax cuts will benefit the rich because they pay the most taxes
November 11, 2017 - 12:26 pm
Updated November 12, 2017 - 3:12 pm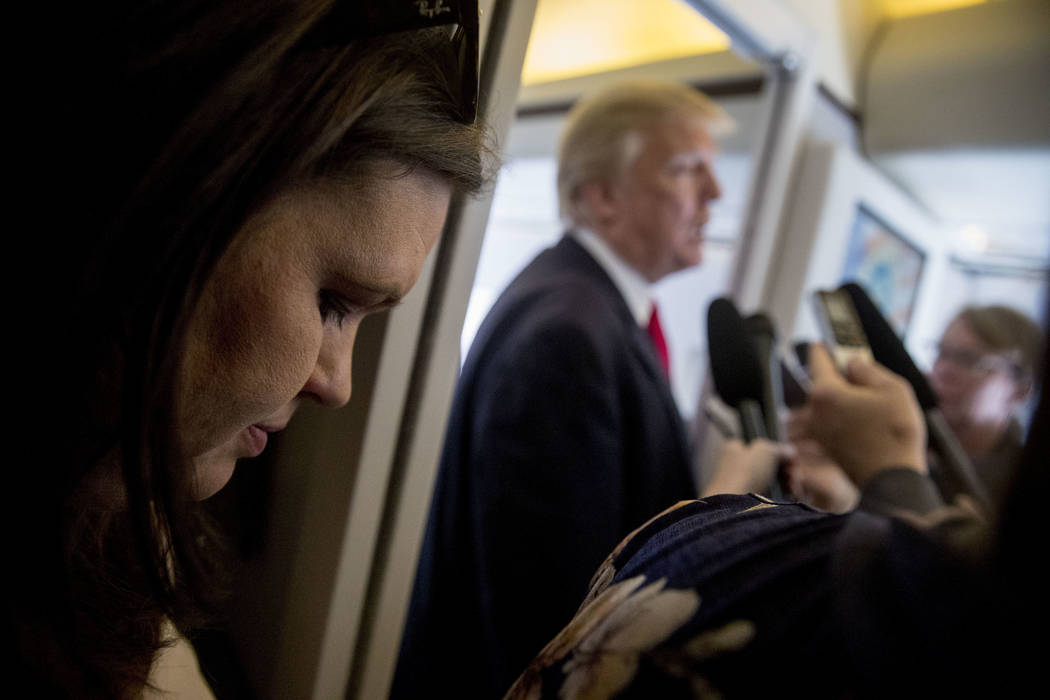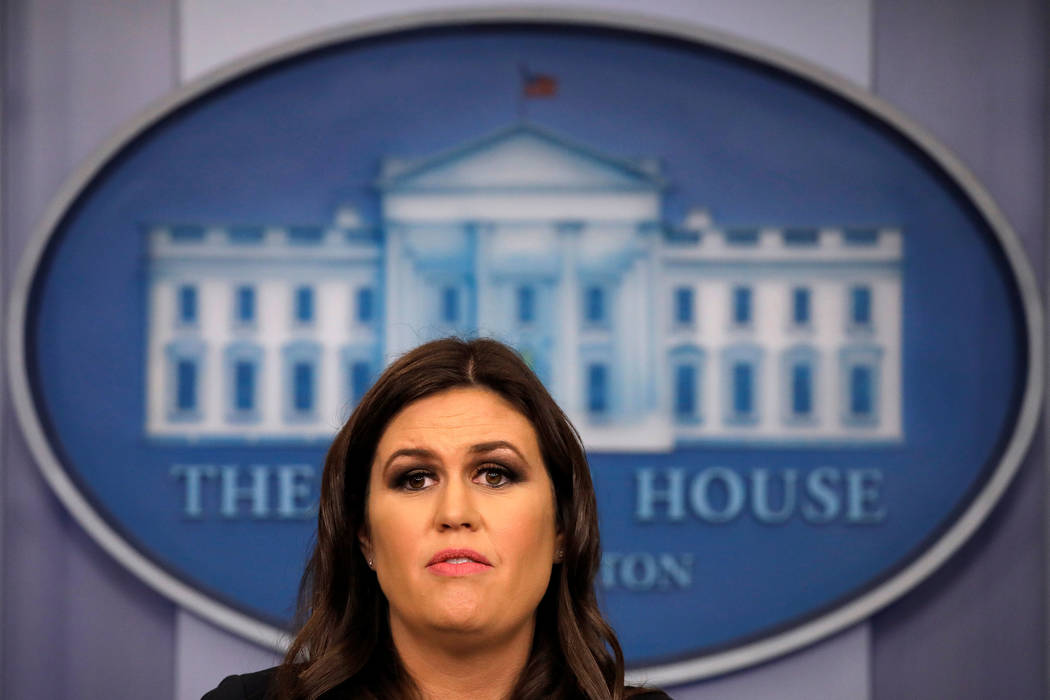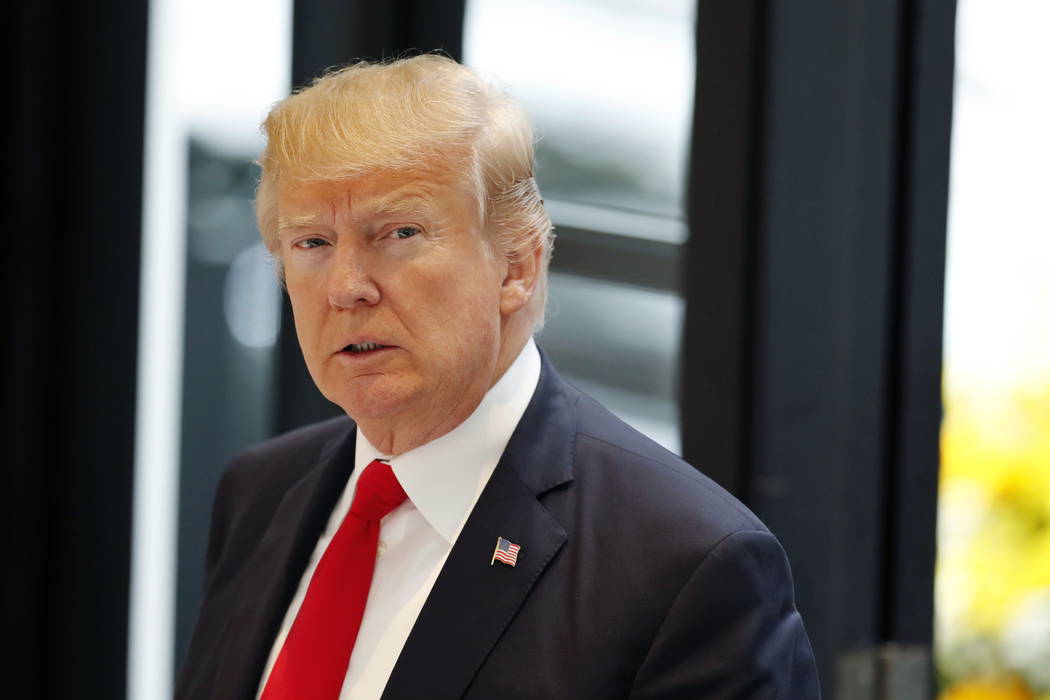 WASHINGTON — White House press secretary Sarah Sanders found a clever way to combine two passions — tweaking reporters and supporting big tax cuts — during a recent press briefing.
She laid out a scenario in which 10 reporters had a beer together every day and paid the $100 tab under a mechanism akin to the federal income tax system. Four reporters paid nothing, while the highest-paid journalist kicked in $59. When the bar proprietor decided to cut prices, and the scribes calculated how to spread the savings, the highest-paid reporter enjoyed a $10 windfall, the other five journos who paid enjoyed smaller savings, and the four who drank free gained nothing.
"Why should he get $10 back?" nine reporters complained, because they saved far less or nothing at all.
Sanders' cautionary tale had laid out how any tax cut should be expected to benefit the wealthy the most, because affluent people pay the most taxes. The night after the rest of the pack complained, the top-paid journalist didn't show, and the remaining nine could not afford their brews.
The Senate released its Tax Cuts and Jobs Act late Thursday, which analysts are busy comparing to the companion House bill. But the crux of the opposition essentially is the same for both bills, and it mirrors the nine journalists' lament in Sanders' allegory: People who pay more taxes will get a bigger break than those who pay less or nothing.
Thus Senate Minority Leader Chuck Schumer, D-N.Y., described the Senate measure as a vehicle "grounded in tax cuts for big corporations and the very rich. They actually hurt middle-class people because they need to give those big breaks for the wealthiest."
Both the House and Senate bills would reduce the U.S. corporate tax rate from 35 percent to 20 percent to take away the tax disadvantage of doing business in the United States. The average corporate tax rate of countries in the Organization for Economic Co-operation and Development is 24.1 percent.
The House bill would cut corporate taxes starting next year. The Senate bill would delay the corporate tax cut until 2019 in an effort to limit the measure's contribution to the national debt to $1.5 trillion over 10 years.
Tom Campbell, a former GOP congressman who teaches law and economics at Chapman University, chided Schumer for talking about wealthy corporations "as a pejorative." Those companies, said Campbell, hire American workers and pay U.S. taxes.
Tax Foundation senior policy analyst Jared Walczak acknowledged that both the Senate and House tax bills would present a boon for wealthy families as they invest their assets in the U.S. marketplace. Then again, he said, those cuts are likely to improve economic growth in the United States and thus boost wages.
When it comes to treatment of personal income taxes, however, Walczak said the GOP plans truly "are focused on middle-class tax relief."
Campbell agreed. He credited one big-ticket item – doubling the standard personal deduction to $24,000 for a household.
Credit President Donald Trump for signaling to Capitol Hill that he wanted a bill that focused on creating jobs and cutting taxes for the middle class.
The Tax Foundation estimated that, if the Senate bill were to pass, it would create 8,316 jobs in Nevada and increase average after-tax household income by $2,439 over 10 years.
On personal income taxes, neither of the two measures is written to favor the highest earners. The House version doesn't lower the 39.6 percent rate on top earners — it even proposes a "bubble rate" for top earners. That would be a tax hike on people who already pay the highest tax rate.
The Senate plan reduces the top rate by a little over one percentage point, to 38.5 percent, but its elimination of key deductions is expected to erode or overtake those savings.
Campbell criticized plans in both bills to either cut or eliminate state and local tax deductions, as well as the House proposal to limit interest deductions to $500,000 principal. Those proposals would hurt people who work in or own moderately priced homes in states like California, New York and New Jersey. Wealthy residents also would get dinged.
Both plans propose to reduce estate tax revenue by doubling the amount exempt from taxation to $10 million. Campbell argued that is wrong, because too few households would benefit from that change. The House bill goes even further — by pledging to eliminate the tax in six years. But on income taxes, the focus is on the middle class.
On Fox Business Network, anchors are grousing about a tax hike for top earners. "Looks like Republicans wrote the business side, but it sure seems like Democrats wrote the new rules for individuals," anchor Stewart Varney argued.
That doesn't mean that some top earners won't net more dollars than middle-class households, and Sanders explained why.
Contact Debra J. Saunders at dsaunders@reviewjournal.com or 202-662-7391. Follow @DebraJSaunders on Twitter.