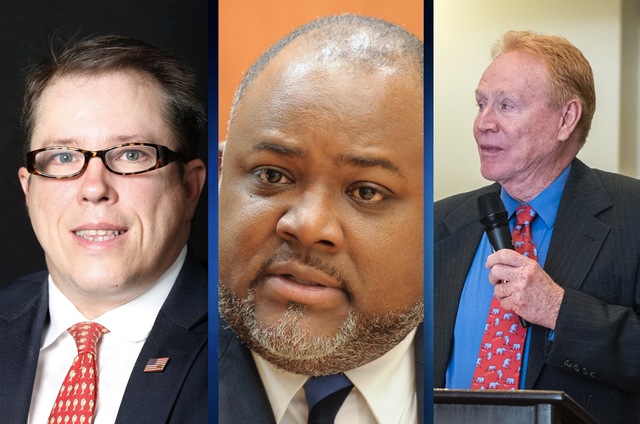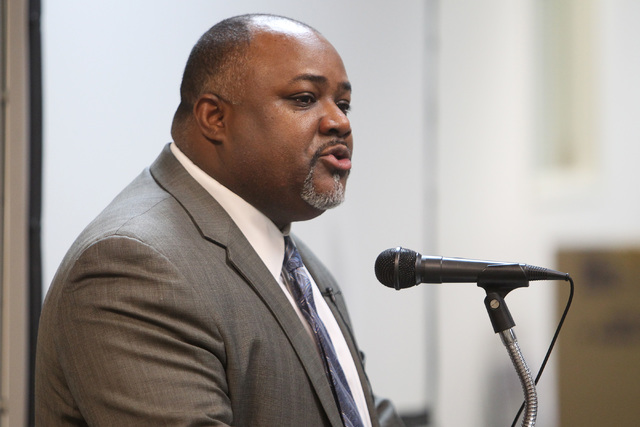 The three people running in Assembly District 8 agree that breaking up the Clark County School District could positively affect student achievement, but differ on other ways to make strides in education.
Republican Norm Ross, a political newcomer, said the current approach to English as a second language courses doesn't work, proposing instead that the district implement language immersion classes.
"You can't expect a teacher to get good results out of a student that doesn't understand him or her," said Ross, who is facing off against Assemblyman John Moore, a Libertarian, and Democrat Jason Frierson.
In the 2014 general election, Moore edged then-incumbent Frierson by 40 votes. Then a Republican, he switched to the Libertarian Party midterm.
"I never felt that just throwing money at CCSD or our education system is the answer," said Moore, who is also a proponent of school choice.
Frierson said deconsolidating the school district is a "good first step," noting that it could enable the district to be more efficient at managing funds at the individual school level.
Among the three, Frierson stands alone in supporting expanded background checks for gun purchases, which is Question 1 on the state ballot.
"I know many feel threatened by it, but it's not the lawful gun owners that this is targeting," he said.
If elected, Frierson said his priority would be to restore a sense of integrity to the legislative process.
Ross, whose priorities include eliminating the commerce tax and asset forfeiture laws, said he doesn't believe additional laws for background checks are needed as it "won't stop bad cats from getting guns."
Moore shared similar views, saying the way that television commercials are portraying the benefits of expanded background checks, including one that cited a reduction in law enforcement deaths, is not accurate.
His priorities include strengthening the economy, eliminating the commerce tax, and veterans issues.
"I want to work on bills that will actually do some good — not just feel-good bills," Moore said.
When it comes to Question 2, which will ask voters their stance on the legalization of recreational marijuana, both Ross and Frierson are on the fence.
Moore said that as long as the industry is regulated like alcohol, he doesn't oppose it.
However, all three see a danger to smoking and driving, with Frierson saying that there is no system to measure intoxication levels for marijuana.
"If you are under the use, and cause a vehicle accident, you should be penalized accordingly," Frierson said.
Contact Natalie Bruzda at nbruzda@reviewjournal.com or 702-477-3897. Follow @NatalieBruzda on Twitter.