Biden trips after speech at US Air Force Academy graduation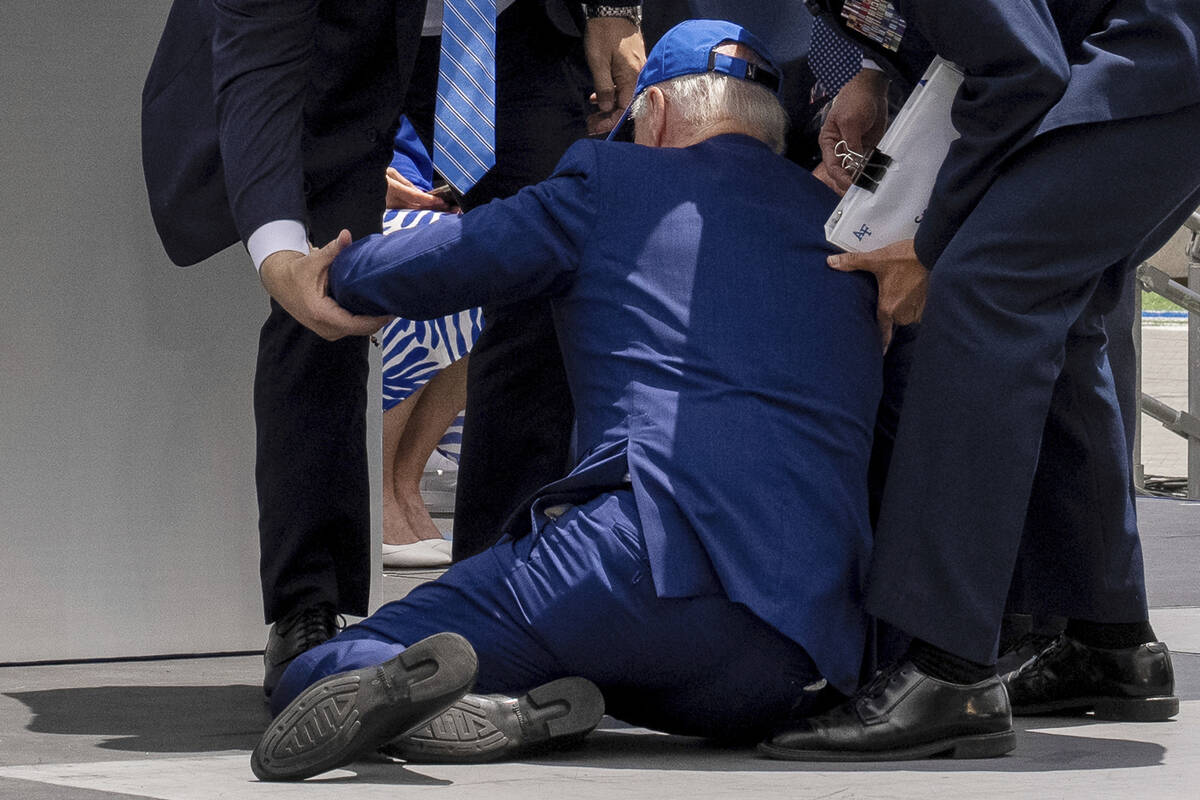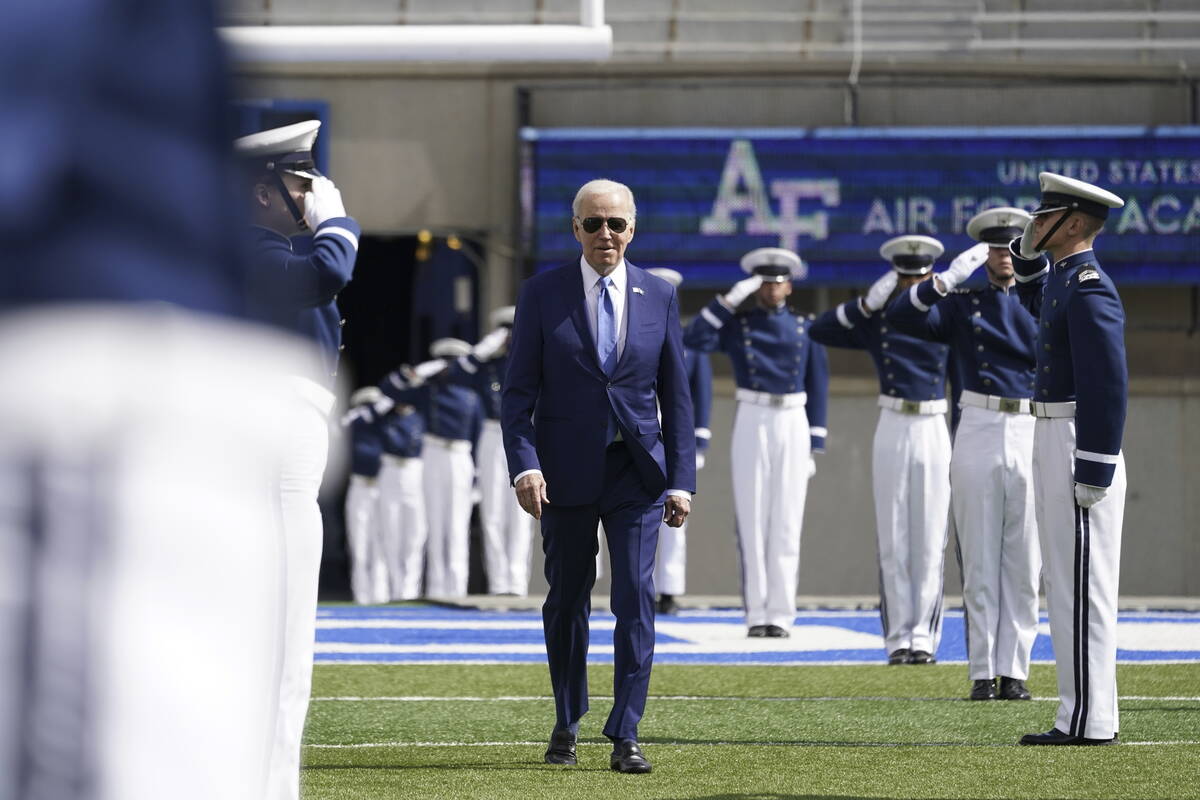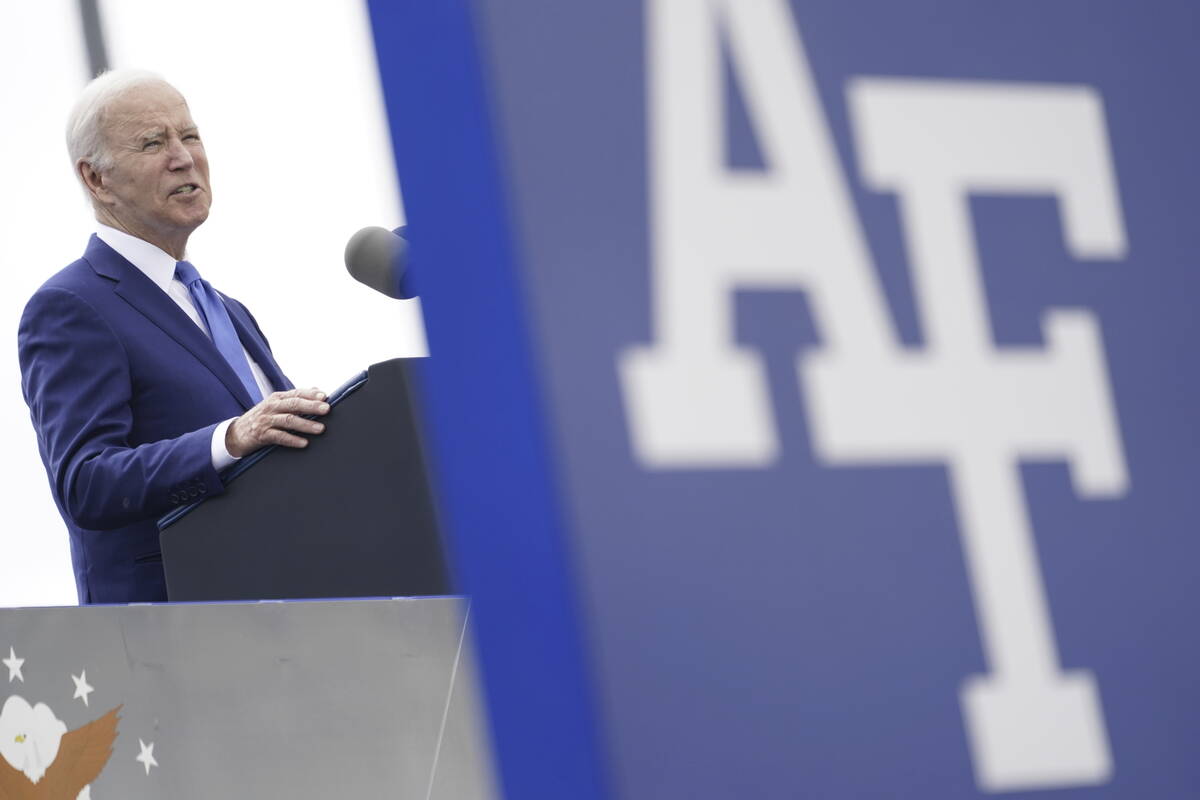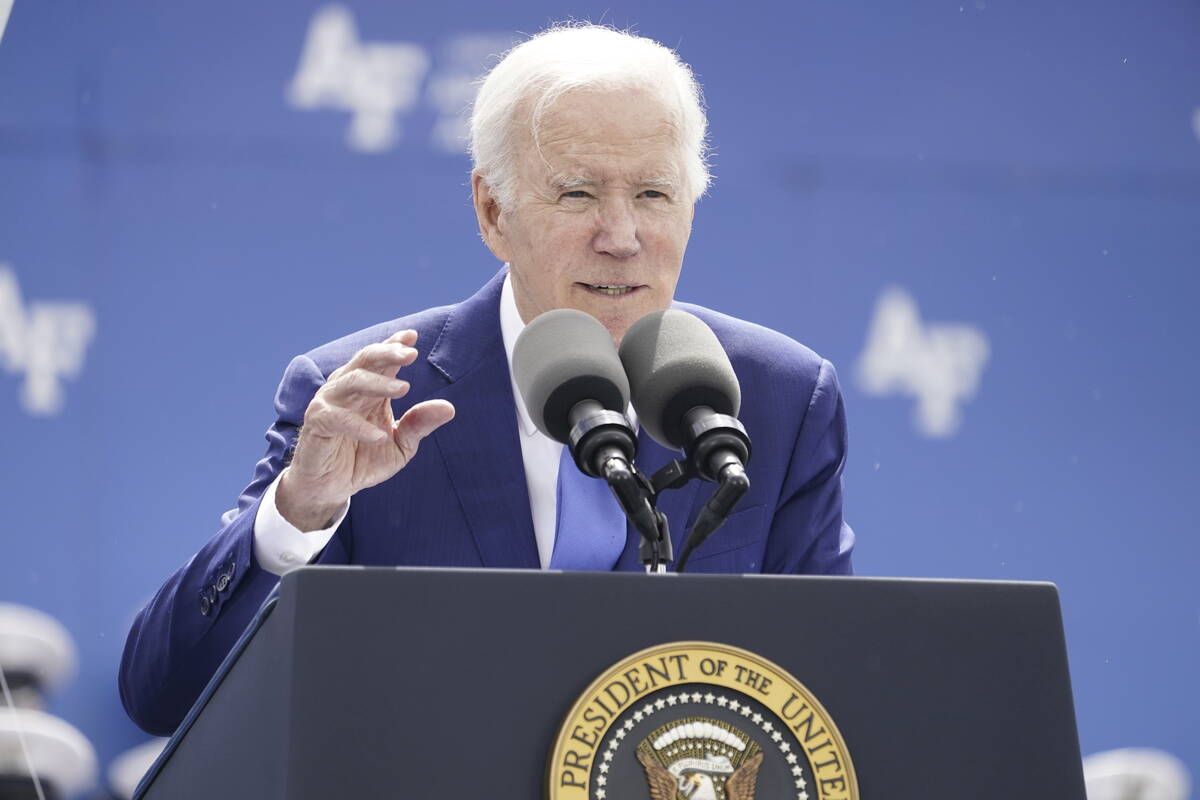 COLORADO SPRINGS, Colo. — President Joe Biden on Thursday thanked U.S. Air Force Academy graduates for choosing "service over self" but said they now have the "great privilege" of leading in a world that will only get more confusing in the years to come. His appearance was punctuated by a stumble onstage after handing out diplomas to graduates.
"Graduates, you made a noble choice to lead a life of service," Biden told more than 900 cadets in remarks on the sun-splashed field at Falcon Stadium in Colorado. "Now you also shoulder a great privilege and a mighty responsibility. Leadership, yeah leadership."
"In the years ahead, your airmen and guardians are going to look to you for guidance and inspiration because the world is going to get more confusing," he added. "They'll put their trust in you. You, in turn, must strive to always be worthy of their confidence."
Near the end of the ceremony, the 80-year-old president turned to walk across the stage and tripped. He was helped up by an Air Force officer as well as two members of his U.S. Secret Service detail. Onlookers, including some members of the official delegation on stage, looked over in concern before Biden returned to his seat.
As he got back on his feet, Biden pointed to the place on stage where he lost his balance. "He's fine," tweeted Ben LaBolt, the White House communications director. "There was a sandbag on stage while he was shaking hands."
During his speech, the president talked about how the U.S. had rallied Western nations to stand behind Ukraine against Russia and efforts to enhance deterrence in the Indo-Pacific region.
He also expressed confidence that Sweden will become a NATO member.
Sweden and Finland, both historically unaligned militarily, sought NATO membership after being rattled by Russia's invasion of Ukraine. But Turkey, a NATO member, blocked both countries from joining the military alliance before agreeing to membership for Finland while continuing to object to Sweden.
But Biden said Sweden's NATO membership "will happen. I promise you."
The academy graduates will become second lieutenants in either the Air Force or Space Force. Biden said they made up the most diverse graduating class in the academy's history and he called on them to "root out the scourge of sexual assault and harassment in the military."
Biden also said they will need the qualities of resilience, creativity, endurance and commitment that they learned during four years of training at the academy — learning that was interrupted by the COVID-19 pandemic — to deal with a range of global challenges. He said the challenges ranged from Russia's aggression in Ukraine and America's rivalry with China "to a whole hell of a lot in between."
He also cited the threat of climate change and the growing use of artificial intelligence.
"Never forget the sacred oath you swear, and the mission you serve is something far, far greater than any person or president," Biden said. "It's our Constitution, it's our country and it's our enduring American values."
After speaking, Biden participated in the presentation of diplomas, exchanging salutes and handshakes with each graduate as they were called to the stage and their loved ones cheered from the stands.
The ceremony was capped by an aerial salute to the graduates by the world-renowned U.S. Air Force Air Demonstration Squadron, the Thunderbirds, flying over Falcon Stadium. Biden met with some of the pilots Wednesday after he arrived at Peterson Space Force Base.
Associated Press writer Chris Megerian contributed to this report.