Clark County GOP vice chair out, alleges inadequacies
Updated September 21, 2023 - 7:11 pm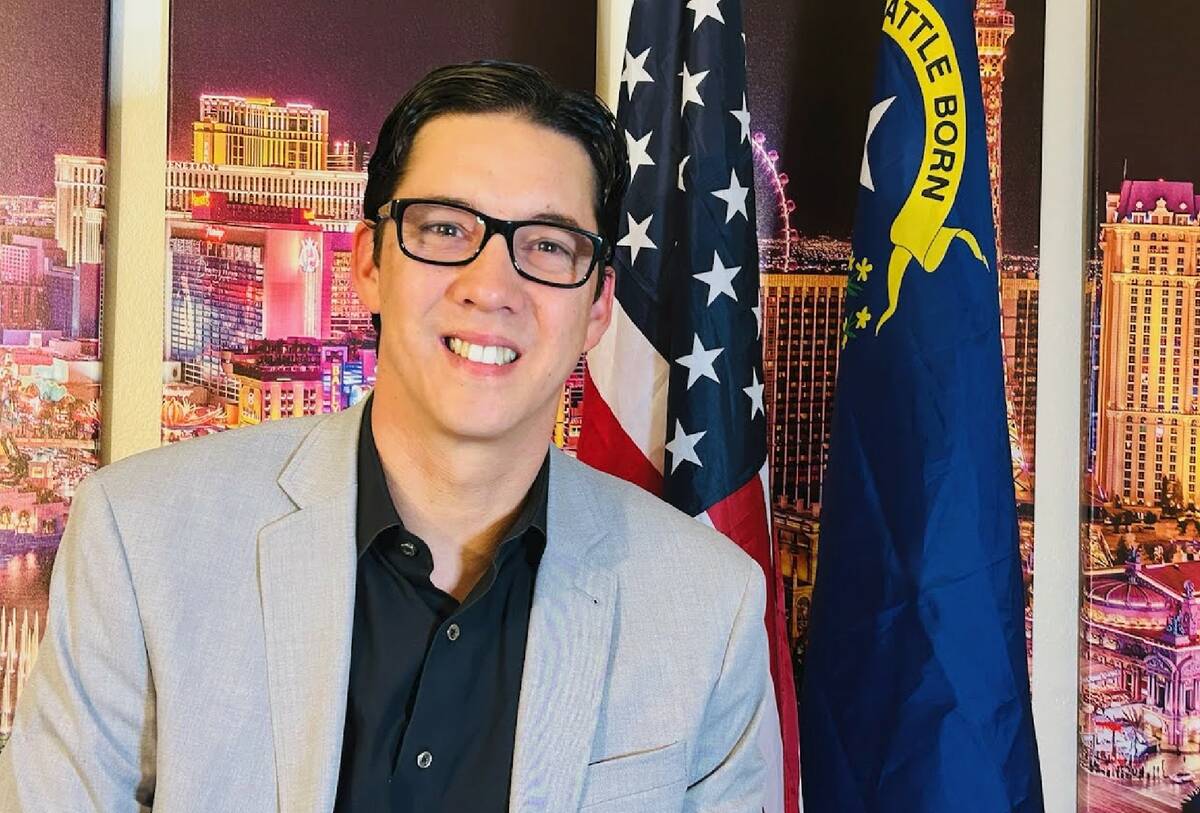 The newly elected vice chair of the Clark County Republican Party resigned Sunday, citing a toxic environment and inefficiencies with the party.
John Bruchhagen, who ran in the July election as a slate of candidates critical of party leadership and seeking to improve transparency, said in a video on Facebook that his experience has been "horrible by design," alleging other leaders made it difficult for him to do his job.
He alleged they would not provide him with necessary documents, and he was "set up to fail and to look like a fool." Bruchhagen was charged with setting up locations for the planned 2024 caucus, but said in the video he was surprised they put him in charge of something so important "with absolutely zero guidance, zero resources and zero oversight."
Bruchhagen felt the assignment to secure caucus locations would distract him from his goals of restructuring the party bylaws, fixing its image and helping win Republican seats, but it would also allow him to prove his worth.
He wanted to wait to secure caucus locations until after the Nevada Republican Central Committee meeting in Winnemucca on Sept. 23, as members could decide not to hold a caucus, but he said he was met with backlash.
He alleged the Clark County Republican Party has no organizational structure, with no committees overseeing the budget, finance and membership. "We have no oversight at all, and frankly, no direction," he said.
Jesse Law, who is chairman of the party, called Bruchhagen's actions "chronic victimhood." He told the Review-Journal that Bruchhagen has run on lies and divisiveness and wasn't capable of handling the job.
"Sometimes what you have to do is look in the mirror instead of blaming everyone else," Law said. "In the end, I wish him well."
Devin Livziey, a trustee for the party, has been appointed temporary vice chair and will oversee the caucus planning process, Law said.
"We're focusing on building for 2024," Law said. "Whatever the latest circus that they wanted to create just left the building. As far as I can tell, we're all in line. Members are all in line, wanting to do the same thing."
Bruchhagen said he still supports the party and its values.
"My fire is still burning strong," he said. " I promise that I'm already considering my next move."
Contact Jessica Hill at jehill@reviewjournal.com.