3 new positive coronavirus tests reported in Clark County
Updated March 11, 2020 - 7:10 pm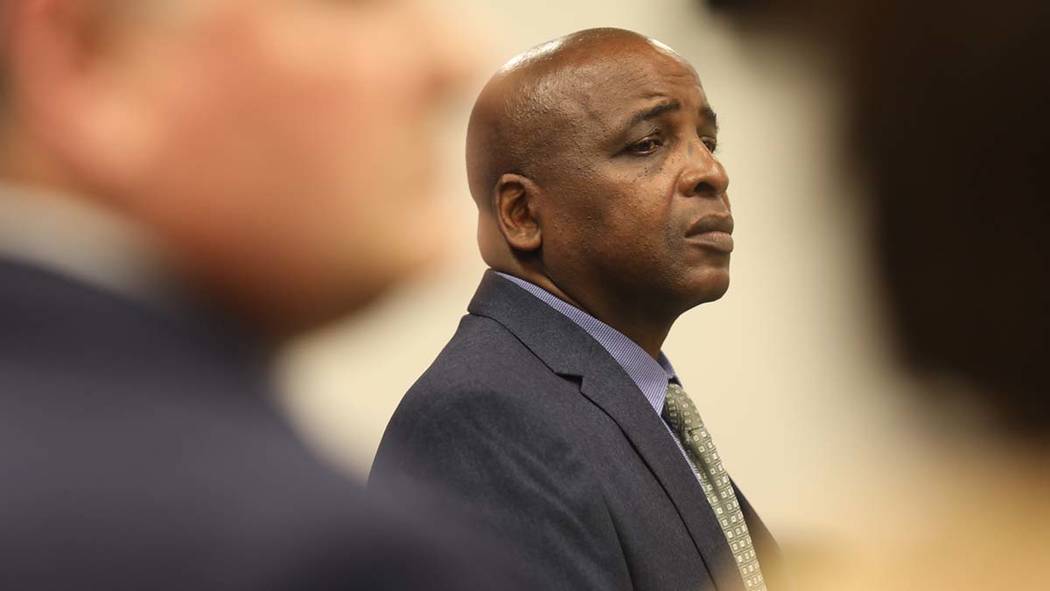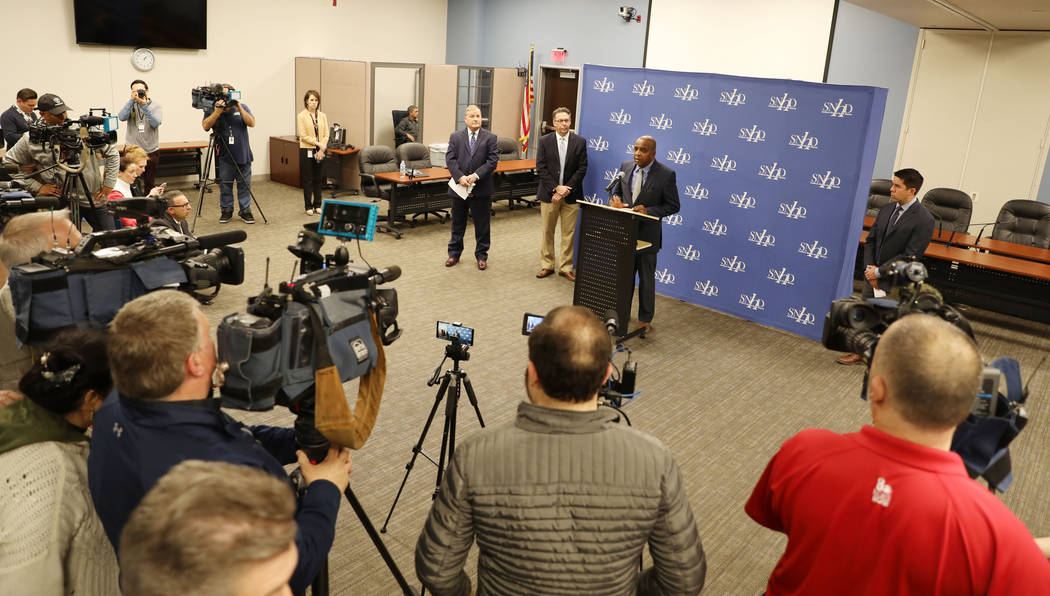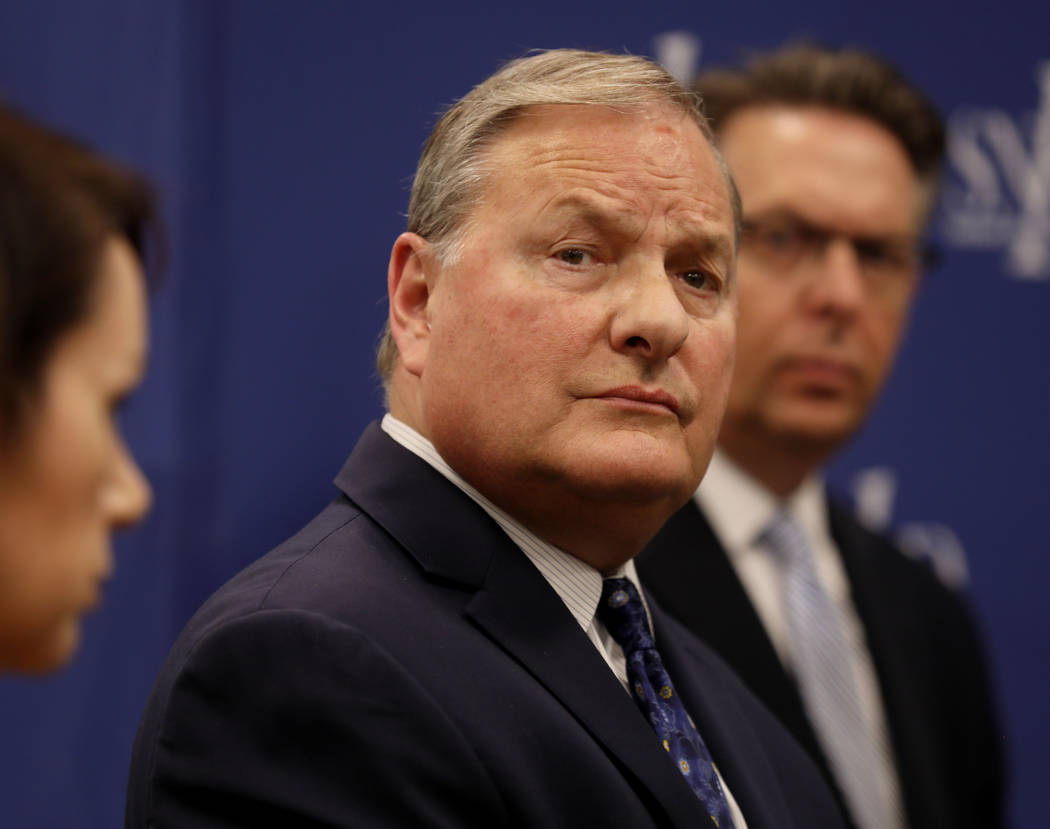 Three more people have tested positive for the new coronavirus in Clark County — a visitor from New York who flew to Las Vegas for a conference on the Strip, and two close contacts of a local woman who previously was diagnosed with COVID-19, public health officials said Wednesday.
The visitor from New York, a woman in her 40s, showed symptoms of illness during her plane flight to Las Vegas, where she attended the Women of Power Summit from March 5-8 at The Mirage, an event that organizers said drew 1,000 people.
The visitor is in isolation at an undisclosed area hospital where she is in stable condition, according to officials with the Southern Nevada Health District.
The other two cases, a man in his 60s and a woman in her 70s, are in isolation at home, according to health officials. Both are close contacts of a case identified earlier this week, a Clark County woman in her 70s who remains hospitalized in serious condition.
"I want to first emphasize that we're working with each of these individuals to identify and inform their close contacts, as appropriate," Dr. Michael Johnson, the health district's director of community health, said at an afternoon news conference. He defined a close contact as someone who, for a prolonged period of time, was within about 6 feet of a person with the respiratory illness who displays symptoms.
Close contacts are required to self-quarantine and also will be monitored for symptoms, health authorities said. The Centers for Disease Control and Prevention is assisting in notifying close contacts who are not Clark County residents, including nearby passengers on the plane, a CDC spokeswoman said.
The new cases bring the total number of cases in Southern Nevada to five, with seven total in the state. The other two cases are in Washoe County in Northern Nevada. The first reported Clark County case, a man in his 50s, remains hospitalized in serious condition at the VA Medical Center in North Las Vegas.
Visitor case
Health officials said that the visitor from New York arrived on March 5 and was hospitalized Sunday.
MGM Resorts International, which operates The Mirage, said in a statement that it was coordinating with the health district to "notify guests and employees who may have had close prolonged contact with the individual and are directing our employees to follow all self-quarantine requests."
The company, which noted that the woman had stayed at the hotel, said, "Professional cleaners with expertise in this area are deep cleaning and sanitizing the individual's room, as outlined in the company's health and safety procedures and in accordance with CDC guidelines for eliminating the presence of the virus.
"Access to the room remains restricted as it undergoes this comprehensive cleaning and disinfectant process."
Attendees of the Women of Power Summit were alerted Wednesday about the positive test, and those who were in close contact with the ill woman are being informed by health officials, said Alfred Edmond Jr., an executive with Black Enterprise, which organized the conference.
Alan Jones, 45, who is staying at The Mirage with his wife, Sonya, on Wednesday was not concerned by news of the positive test.
There are billions of people in the world and "a couple hundred thousand have been infected," said Jones, a Texan who's staying at the hotel until Friday for 2020 ConExpo-Con/Ag.
He noted their son recovered from the H1N1 pandemic a decade ago.
Cancellations
At Wednesday's news conference, Dr. Fermin Leguen, acting chief health officer for the health district, said no decision or recommendation had been made to cancel any upcoming events in Las Vegas.
"This is part of the process that we go through with our partners," to determine what is best for the community at large, Leguen said.
Late in the afternoon, the health district provided a statement attributed to Leguen that said in part, "The risk of contracting COVID-19 in Southern Nevada remains low for the general public. There are four reported presumptive positive cases in our community, in addition to one confirmed by the CDC, in a population of roughly 2.2 million residents."
Though testing is highly accurate, officials say, cases that have tested positive are described as "presumptive positive" until they are confirmed by the CDC. Only two of the state's seven cases have been confirmed, the first man diagnosed in Clark County and a case reported last week in Washoe County.
"There is presently no greater risk of contracting COVID-19 in Las Vegas or at The Mirage than there is at any other travel destination in the United States," Leguen said in the statement.
Contact Mary Hynes at mhynes@reviewjournal.com or 702-383-0336. Follow @MaryHynes1 on Twitter. Review-Journal staff writer Sabrina Schnur contributed to this report.
Information line
The Southern Nevada Health District is encouraging people who visited The Mirage recently or attended the "Women of Power Summit" who have questions or concerns to call the district's information line at 702-759-INFO (4636).