Boulder City, Mesquite may lose judges if deal isn't reached soon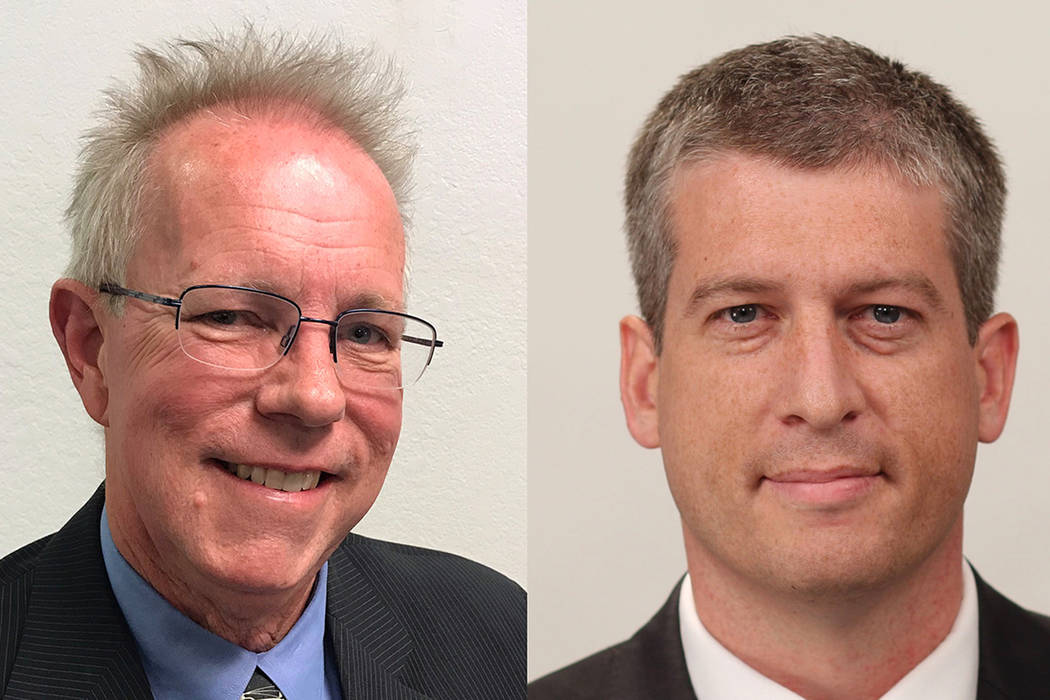 Boulder City and Mesquite each risk losing their only municipal judges in January unless city officials hastily strike a deal with the Clark County Commission.
That's because a new county policy is placing tight restrictions on a long-standing tradition. City councils can no longer appoint elected county judges to also preside over municipal courts unless the governments enter a written agreement.
Drafts of the agreements were supposed to be ready in April. That deadline has come and gone without much explanation, but County Commissioner Jim Gibson said he's confident a contract can be entered before the new policy kicks in on Jan. 7.
"I have every reason to believe we will get to the bottom of all of this before the end of the year," said Gibson, whose district includes Boulder City.
The practice of having one judge serve two courts dates back decades in Boulder City and Mesquite, small cities outside the Las Vegas Valley's urban core.
The judges receive pay, benefits and pension contributions from both the city and county.
Boulder City pays Victor Miller about $93,500 a year. Mesquite pays Ryan Toone about $67,000 a year. The county pays each judge almost $76,000 in annual salary and an additional $15,000 a year to Miller for longevity pay.
Municipal courts process misdemeanor criminal cases and traffic infractions. County-run justice courts handle some civil cases and preliminary hearings for felony cases before they proceed to district court.
The county realized last year that it had long been out of step with a 1983 Nevada law that requires commissioners to grant permission before an elected judge also takes on an appointed city role. Commissioners had not done so for either Toone in Mesquite or Miller in Boulder City.
Instead of immediately remedying the problem, commissioners passed a policy last December requiring written agreements to be in place by the time the judges begin their new terms in 2019.
Gibson said the county and city are working out details about how much each government will pay for costs related to court staff, equipment and maintenance.
"There was a lot there that had never been up for discussion before, which drove the parties back to look at the costs to determine what would be fair," he said.
"It's too important to not get it right."
Any agreement must be approved by both the County Commission and city council before it can go into effect.
"We have the framework of the agreement, but we are working out details," Mesquite spokesman Aaron Baker said.
Contact Michael Scott Davidson at sdavidson@reviewjournal.com or 702-477-3861. Follow @davidsonlvrj on Twitter.