Campaign and PAC ads ramping up in Nevada
December 22, 2015 - 8:28 pm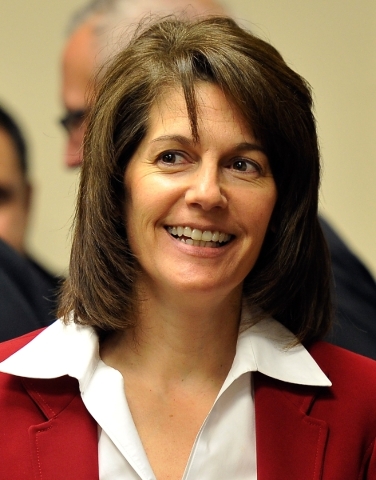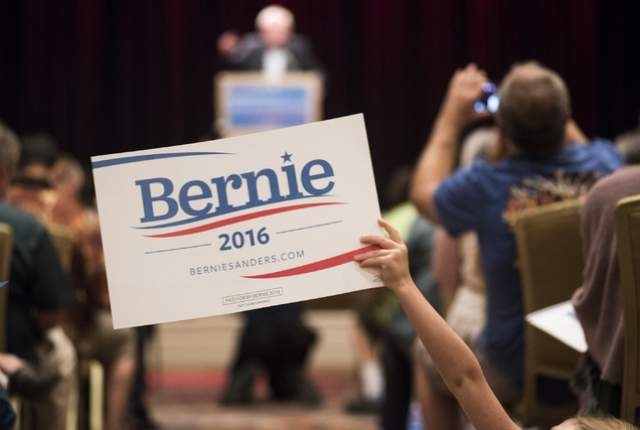 'Tis the season for campaign ads.
U.S. Sen. Bernie Sanders, who is running for the Democratic presidential nomination, launched television ads in Nevada on Tuesday. His campaign's efforts join others that are ramping up advertising efforts in advance of the February caucuses.
The one-minute spot gives Nevada voters an introduction to Sanders, putting his life and policy goals in broad strokes. The ad tells of Sanders' path as the son of a Polish immigrant who grew up in Brooklyn, N.Y., and went on to become mayor of Burlington, Vt., before his election to the House of Representatives and then the Senate. It gives snippets of his platform of wanting free public college tuition and fighting for wage equality and rejecting politics as usual.
Sanders, an independent senator who caucuses with the Democrats, will make campaign stops in Las Vegas and Reno next week. Sanders will be in Reno on Sunday and North Las Vegas on Monday.
Sanders will speak at 4:30 p.m. Sunday at the Reno Ballroom, 401 N. Center St., and have an event at 6:30 p.m. Monday at Canyon Springs High School, 350 E. Alexander Road, North Las Vegas. To RSVP for the Reno event, visit go.berniesanders.com/page/event/detail/townmeeting/4vtjq. To RSVP for the North Las Vegas event, visit go.berniesanders.com/page/event/detail/rally/4vt2j.
The ad doesn't take any swipes at any Republican candidates or other Democrats seeking the nomination. Former Secretary of State Hillary Clinton, the Democratic front-runner, and former Maryland Gov. Martin O'Malley, an underdog Democratic candidate, are also running.
The ad buy will last until the Nevada Democratic caucuses in February, when Silver State Democrats signal their preference for who should get the party's nomination.
Senate race drawing ads
The Senate Majority PAC is launching online digital ads that attack U.S. Rep. Joe Heck, R-Nev., a candidate for the Senate seat of retiring U.S. Sen. Harry Reid, D-Nev.
The Democratic-leaning super PAC has ties to Reid, who is backing former Nevada Attorney General Catherine Cortez Masto, a candidate for the Democratic nomination.
The digital ads will appear on Google, Facebook and Twitter feeds in Nevada, targeting Heck's record in Congress. It's part of a wider $1.5 million ad buy for the super PAC that targets U.S. Senate elections.
"Congress has turned Joe Heck into a party line, Washington Republican," Shripal Shah, a spokesman for Senate Majority PAC, said in a statement. "Our ad campaign will tell voters the truth about Heck's record of pushing a self-serving agenda in Washington that puts special interests first at the expense of people across Nevada."
"He promised he'd be an independent voice for NV, but he's anything but," one of the ads says, linking to the group's report on Heck.
In general, the group accuses Heck of consistently siding with the Republican wing of Congress, and supporting measures that include "taxpayer-funded subsidies for big oil companies and tax breaks for companies that outsource American jobs."
Brian Baluta, communications director for Dr. Joe Heck for U.S. Senate, said Heck's votes reflect Nevada values. Heck, a medical doctor, also is a brigadier general in the Army Reserve.
"This is campaign Mad Libs — insert name of Republican candidate here," Baluta said in a statement."They're knocking Dr. Joe Heck for voting for Nevadan values like opposing Democrat budgets that increase taxes, spending and debt. Contrary to this shady PAC, the Democratic ranking member of the education committee praised Dr. Heck for his efforts to make college more affordable."
Republicans have also focused ads on the race. The NRSC, or National Republican Senatorial Committee, recently aired television ads in Nevada in both English and Spanish that are critical of Cortez Masto.
The anti-Heck ads will run for about a week. But they won't appear online on Christmas Eve or Christmas Day.
Sheldon Adelson's family members are investors in a company that owns the Las Vegas Review-Journal. Adelson, a major GOP donor, has donated to a variety of Republican organizations and candidates, including Heck for his congressional races.
— Contact Ben Botkin at bbotkin@reviewjournal.com or 702-387-2904. Follow him: @BenBotkin1