Clark County Commission hopeful uses derogatory name for opponent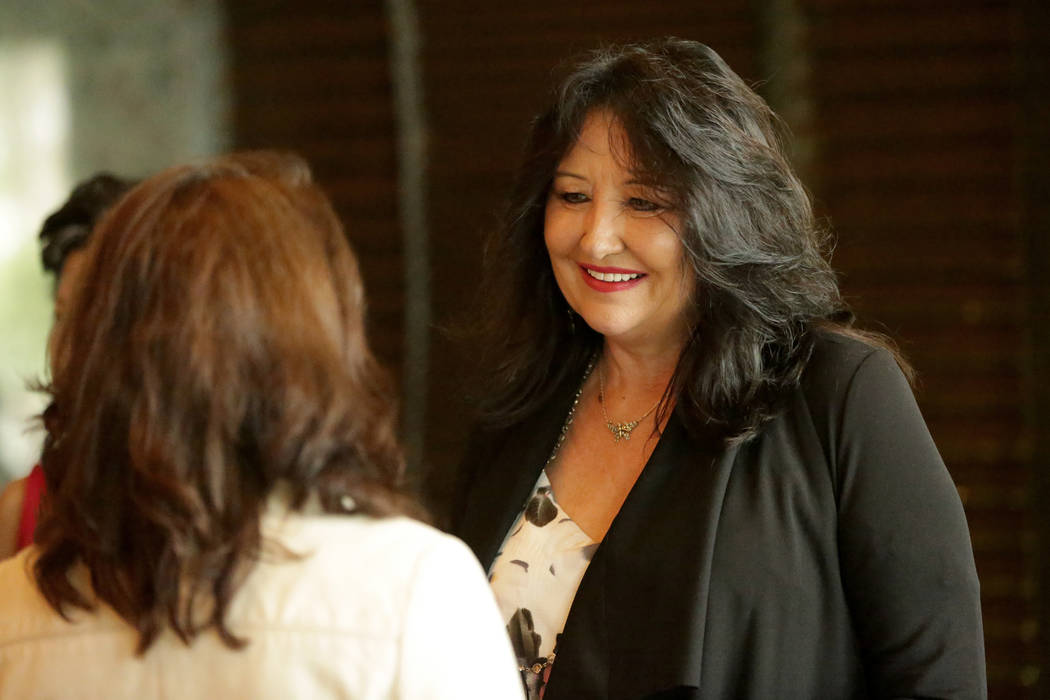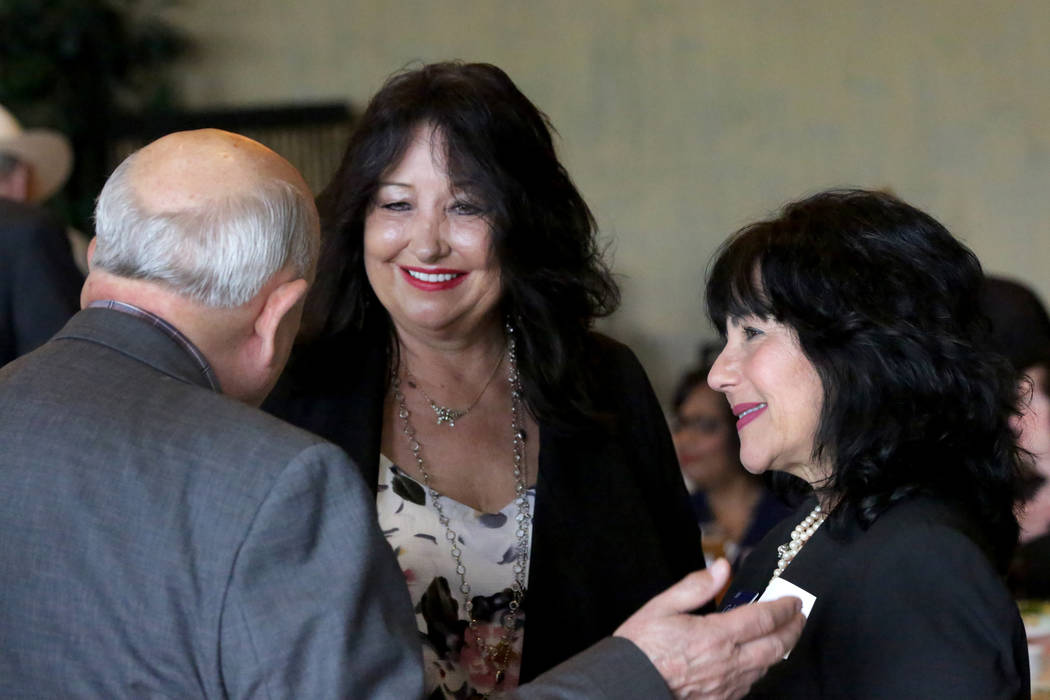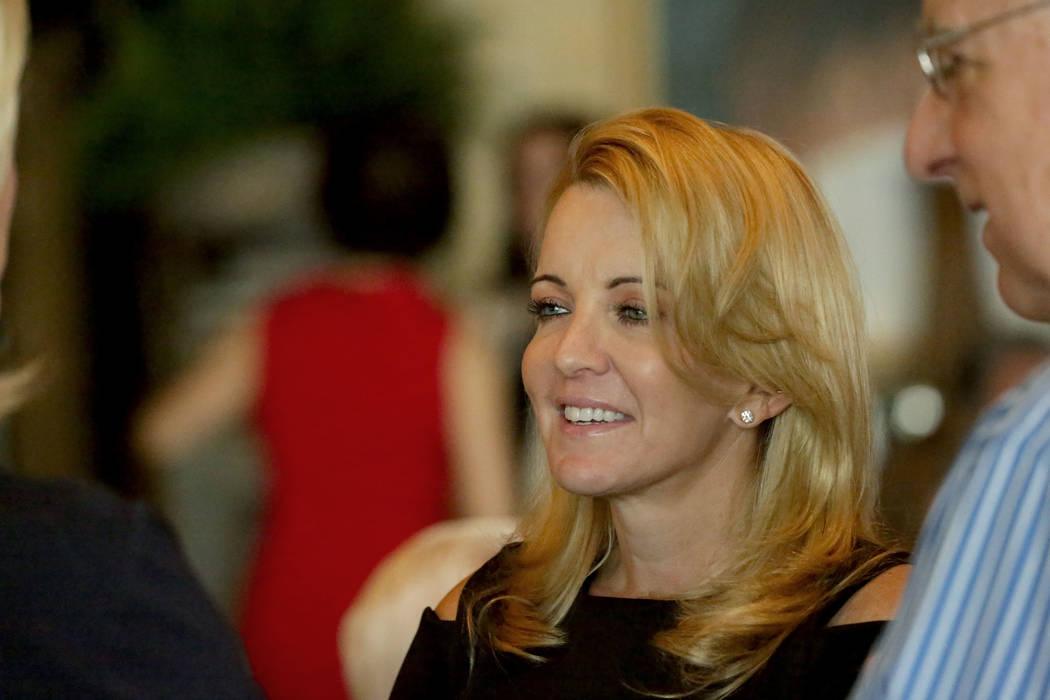 The GOP candidate running against Democratic state Sen. Tick Segerblom for a seat on the Clark County Commission told a room of Republicans on Tuesday they should vote for her over "Tick the d—-."
"Let's remove Tick the d—-," said Trish Marsh, 55, prompting a few laughs from an audience at a Nevada Republican Men's Club luncheon and candidate panel at the Cili Restaurant inside the Bali Hai Golf Club in Las Vegas. "By the way, he does not like being called a d—-."
Marsh said after the event that no double-entendre was intended and that her campaign staff coined the nickname after seeing a television interview where Segerblom, whose real first name is Richard, explained why he didn't shorten his name to Dick.
"Most Richards I know are either called Rich or Dick," Marsh told the Las Vegas Review-Journal. "It's just, quite frankly, a joke. I don't personally understand why he goes by Tick."
Segerblom, 70, has made a similar comment at least once before. In a 2017 interview with Vice.com, he said, "I'd rather be a Tick than a Dick."
The state senator acknowledged as much Tuesday, but he said Marsh's comment was still over the top.
"I've never been called Tick the d—-," Segerblom said. "It was clearly derogatory and uncalled for."
Puns and politics have collided recently, producing a plethora of nicknames across campaigns nationwide.
In Nevada, the 2018 governor's race features Adam "Lackey Laxalt" running against "Shady Steve" Sisolak. A federal race has "Wacky Jacky" Rosen vying to unseat "Senator Spineless" Dean Heller.
Campaigns have likely been emboldened by President Donald Trump's successful use of pejorative monikers such as "Crooked Hillary" and "Little Marco" in his 2016 campaign, said Eric Herzik, chairman of the political science department at the University of Nevada, Reno.
Herzik said he doubted Marsh's nickname for Segerblom lacked a second meaning.
"There's obviously something more going on there," he said. "What I find ironic about this one is it borders on rather sexist name-calling, and coming from a female candidate I guess it shows sexism can emanate from both genders."
Candidates address voters
Tuesday's hourlong event sought to introduce three women Republican candidates running for the currently all-Democrat Clark County Commission.
Each candidate said she wants to find ways to reduce spending and stop tax increases.
Tisha Black, an attorney running in District F, touted her status as a lifelong Nevadan who has owned and managed the local Black and LoBello law firm for 18 years. She said county contracts need to be scrutinized to cut costs.
"I think county contracts are not about relationships. They are about the bottom line," said Black, 46.
Black said the county needs to work with other local jurisdictions to graduate more doctors to help address a statewide physician shortage.
"We need to start having training for the people in this valley to be able to fill the jobs that are available in this valley," she said.
Former Clark County Republican Party chair Cindy Lake, who is running in District G, said she has been keeping a close watch on the commission as an audience member "for the past five-plus years" and is ready to have an active role on the board.
"We have to audit every line of that (county) budget," said Lake, 54.
Lake said the commission needs to assert more control over the Clark County School District. She also said she wants to tighten election security after the county held a special revote for a primary race this year because 43 voters cast ballots twice.
"I actually have evidence that I'm presenting to (Registrar of Voters) Joe Gloria … that shows that there were double votes prior to this year," she said.
Marsh, running in District E, spent much of her time on the mic attacking Segerblom.
"He eats, sleeps and drinks our taxes. … This man votes for every tax increase possible and dreams of it," she said.
Marsh said she wants the county to take control of the school district. She also said she supports Education Savings Accounts.
Like Lake, Marsh said she wants to audit the county's budget.
"We have programs that are ineffective and out of date," she said. "We need to chop away where necessary."
Editor's note: A previous version of this article misspelled the name of University of Nevada, Reno, political science professor Eric Herzik.
Contact Michael Scott Davidson at sdavidson@reviewjournal.com or 702-477-3861. Follow @davidsonlvrj on Twitter.