Clark County DA Steve Wolfson formally kicks off re-election bid
October 17, 2017 - 2:52 pm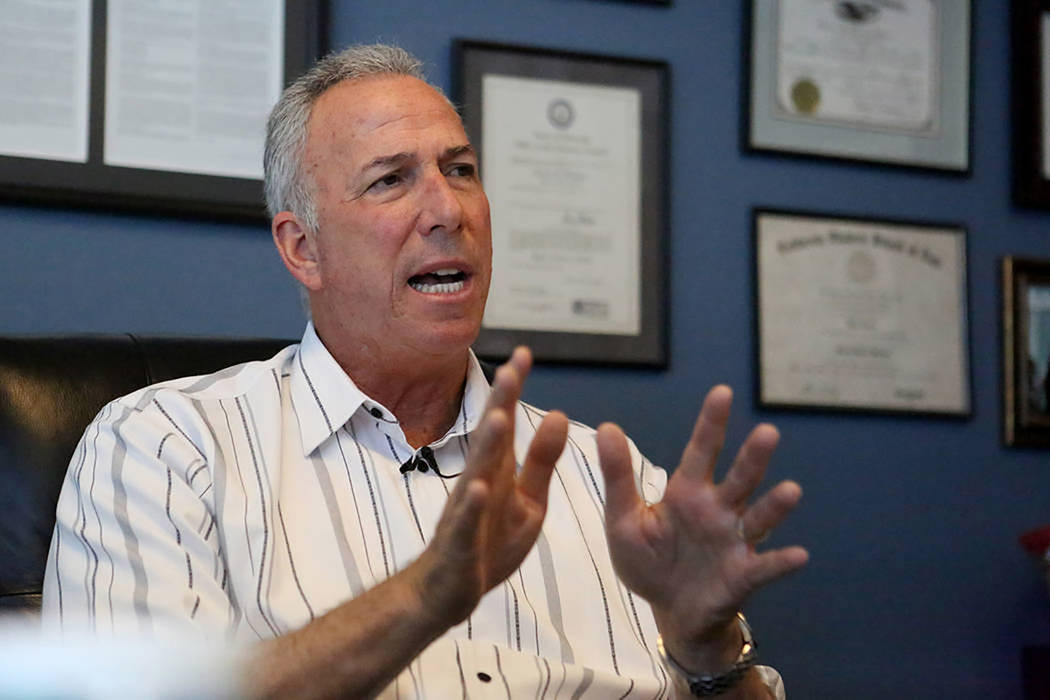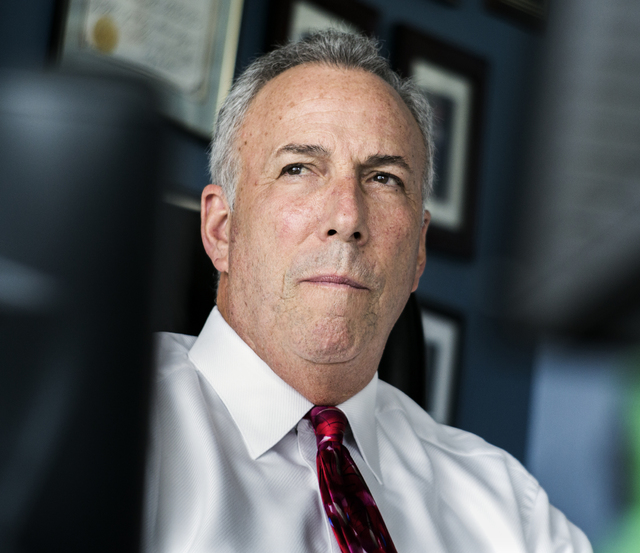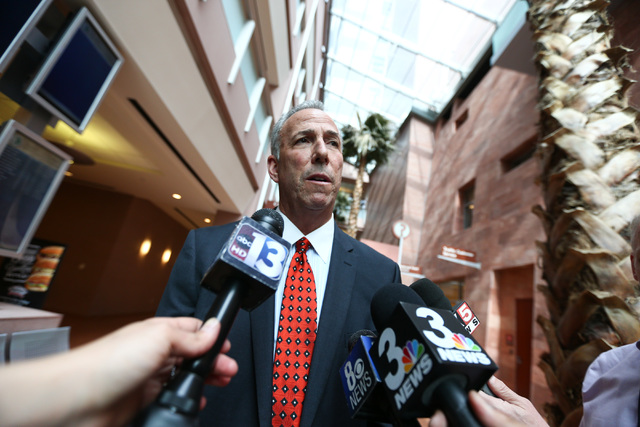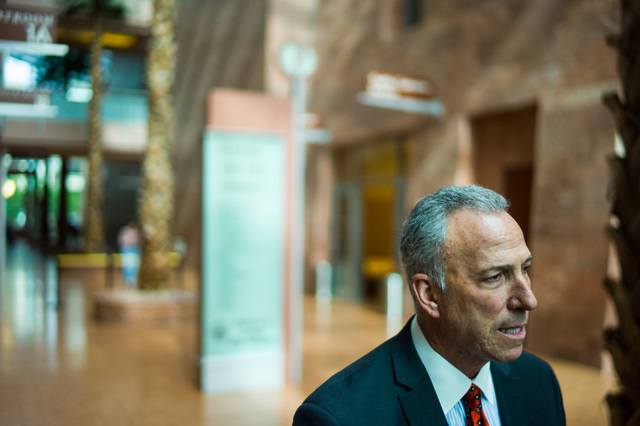 Clark County District Attorney Steve Wolfson used the platform of his official re-election kickoff Tuesday in downtown Las Vegas to discuss the Oct. 1 shooting.
He pledged to work toward preventing such tragedies, and he praised the Las Vegas community for its response in the shooting's aftermath.
"At this time of great sorrow, we have created a beacon of hope that shines bright," he told the crowd of about 200 in the courtyard of The Smith Center for the Performing Arts.
Wolfson announced his run for re-election in August, but Tuesday marked his first public campaign appearance. He was appointed to his office in 2012 and elected to the seat in 2014.
Before serving as district attorney, Wolfson spent eight years on the Las Vegas City Council.
Wolfson, who oversees 175 attorneys and manages a $65 million budget, touted his work in reducing death penalty cases and said he is committed to reducing violent crime in Clark County.
Part of that commitment, he said, was the introduction of a third grand jury in the county that would target the area's most violent criminals. The grand jury is set to begin work in January.
Wolfson said during his five years in office he has worked to chip away at a backlog of murder cases and has introduced the state's first conviction review team to ensure no innocent people are behind bars. The review unit led to the June release of DeMarlo Berry after he spent 22 years in prison.
Several of Nevada's most influential leaders introduced Wolfson before he took to the lectern.
Wolfson's announcement drew the support of singer Wayne Newton, who cracked jokes at the microphone before the district attorney addressed the crowd. Other speakers included Clark County Sheriff Joe Lombardo; Rep. Ruben Kihuen, D-Nev.; Assembly Speaker Jason Frierson, D-Las Vegas; former longtime Assemblywoman Barbara Buckley, former Rep. Shelley Berkley; prominent Nevada lawyer Joseph Brown; and Wolfson's wife, former District Court Judge Jackie Glass.
Lombardo said he typically does not endorse political candidates, but he made an exception for Wolfson, whom he called a friend of 30 years.
"Without him, we would not be as safe as we are," Lombardo said.
Contact Blake Apgar at bapgar@reviewjournal.com or 702-387-5298. Follow @blakeapgar on Twitter.