Clark County ending COVID rental assistance program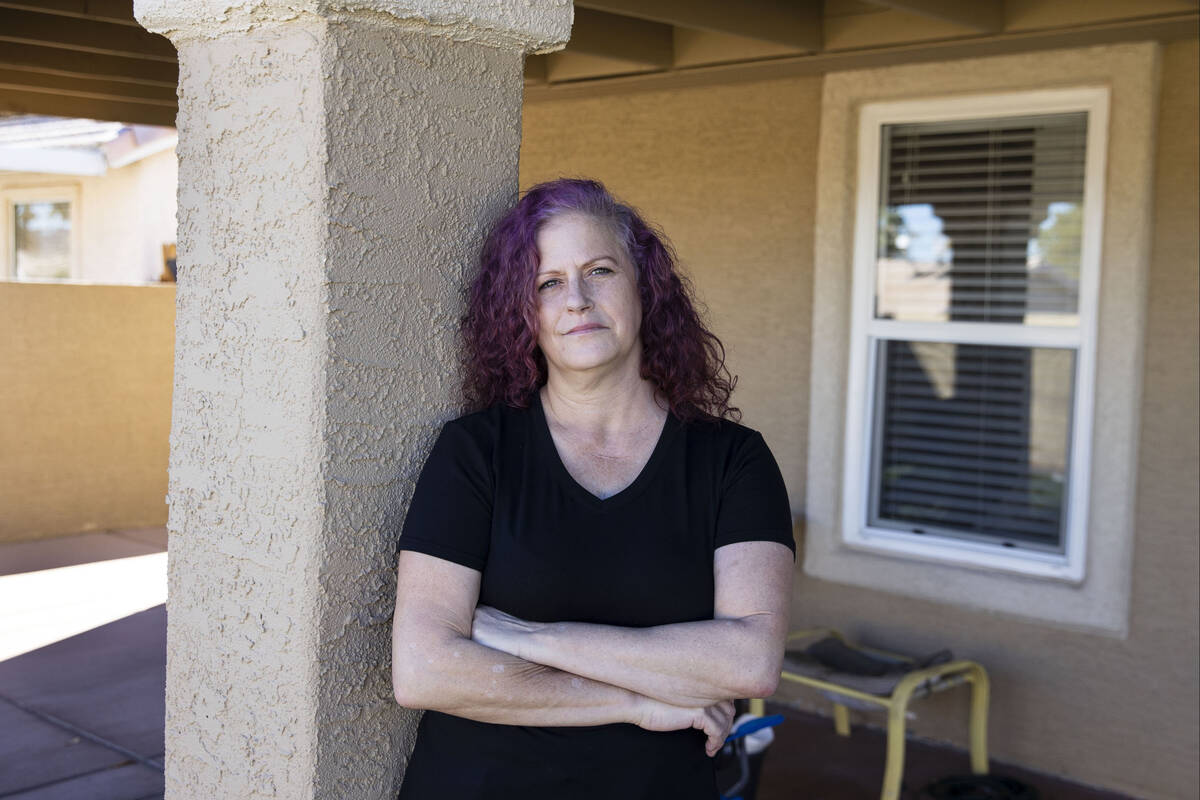 Clark County is phasing out a rental-assistance program instituted during the COVID-19 emergency.
After spending more than $375 million to help about 70,000 households facing eviction during the unprecedented crisis, the county said its Cares Housing Assistance Program will stop accepting new applications past Jan. 22.
"This monumental effort helped to keep residents housed during this difficult period and prevented large-scale homelessness across the county," Clark County wrote about the program in a news release.
Residents who need additional aid are being asked to apply to other county eviction-prevention programs.
"The CHAP program was a critical resource and a lifeline for many who were facing substantial financial hardship during the pandemic," said Clark County Commissioner Jim Gibson in the release. "Those efforts will continue as CHAP now transitions to focus on helping the most vulnerable populations maintain and secure affordable housing while Clark County seeks permanent housing solutions through Welcome Home, our community housing fund."
The program also helped about 60,000 households with their utilities bills, the county said.
Gibson added: "I would encourage residents to understand the changing eligibility requirements for rental assistance going forward and to take the appropriate action as needed."
Criteria for program
To be eligible for rental assistance from Jan. 23 and on, residents will have to meet certain criteria, the county said.
At least one household member has to be living on a fixed income — such as Social Security, a pension or Veterans Administration benefits — and had to have experienced a rent increase within the last year. Furthermore, they must have a pending eviction notice, and "experienced a change in circumstances that has resulted in an inability to pay rent," the county said.
In April, the county established the Welcome Home Community Housing Fund to address the affordable housing crunch.
The initiative, thus far, has secured $160 million to build or maintain more than 3,100 rental units for low-income Clark County residents, the county previously said.
The county said the program will help in the future to facilitate home ownership opportunities for priced-out residents, and will look for opportunities to build affordable housing on county land.
Falling short
The Cares Housing Assistance Program was designed with residents like Bonnie Combs in mind, a immunocompromised Walmart employee with long-term effects from coronavirus, which led her to be out of work, and behind on rent.
Combs said the program fell short in its mission, at least with her household.
She said Monday it took the county's log-jammed system about five months to assign her a case worker. The program helped for a few months before Combs' monthly application was denied last summer, despite no changes to her situation.
Combs said she discovered she was immunocompromised after contracting COVID, and has been in and out of the hospital since the onset of the pandemic.
By November, she said she owed more than $11,000 in rent and was a few hours from being evicted. Then the HopeLink of Southern Nevada nonprofit helped her obtain federal dollars to catch up.
"If it wasn't for them, I'd be homeless right now," said Combs, a mother of two, including a teenager with autism.
Some back pay from Walmart helped Combs pay rent in December and January, she said. "I'm scraping every penny that I have to put together (for February's rent)."
She's in the process of obtaining disability benefits that should straighten her future finances, but "it's something you don't know you're gonna have until you have it," Combs said.
Combs said she's lucky her family has a roof over their heads, and she knows how to seek government help.
"I just can't imagine what it's like for people who are already on the street," she said. "It's a shame because at the end of the day there are so many people."
People who want to apply for the Cares Housing Assistance Program in its final month can contact Clark County at chap.clarkcounty.gov or 702-455-4071.
Contact Ricardo Torres-Cortez at rtorres@reviewjournal.com. Follow him on Twitter @rickytwrites.