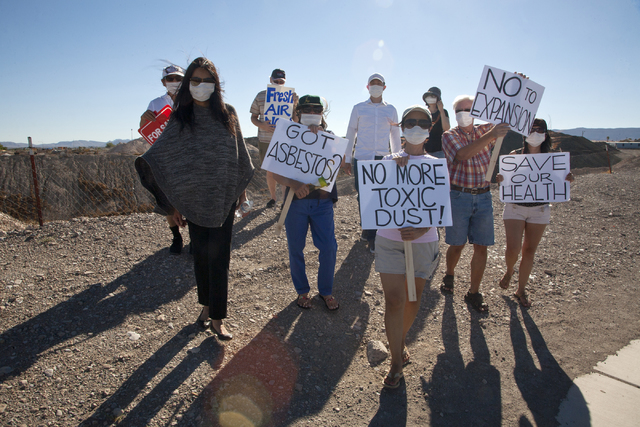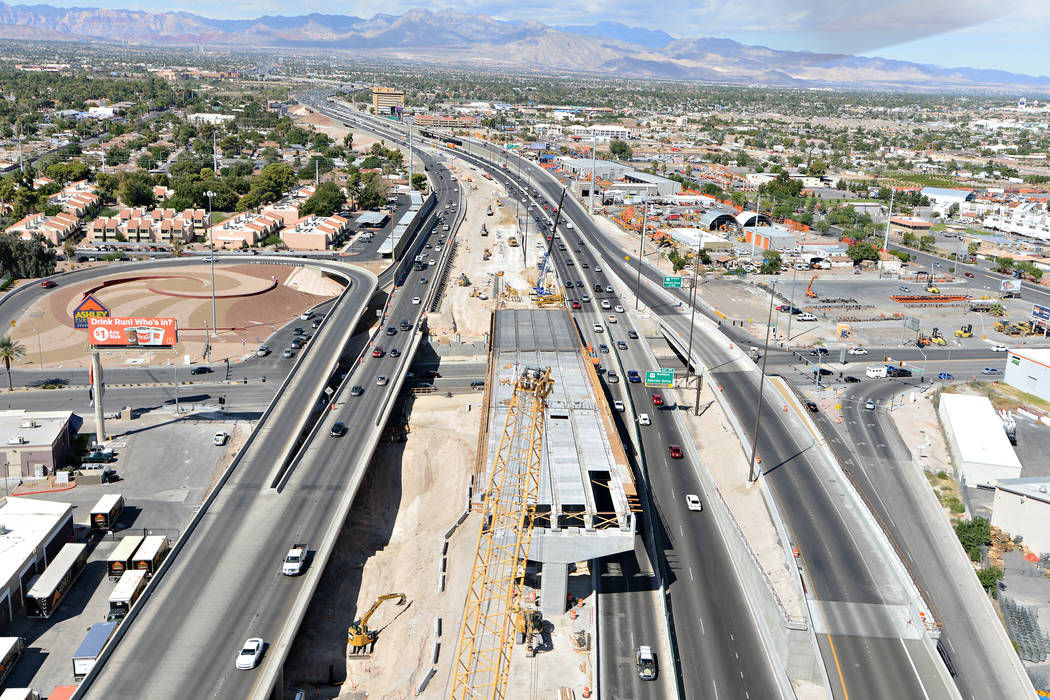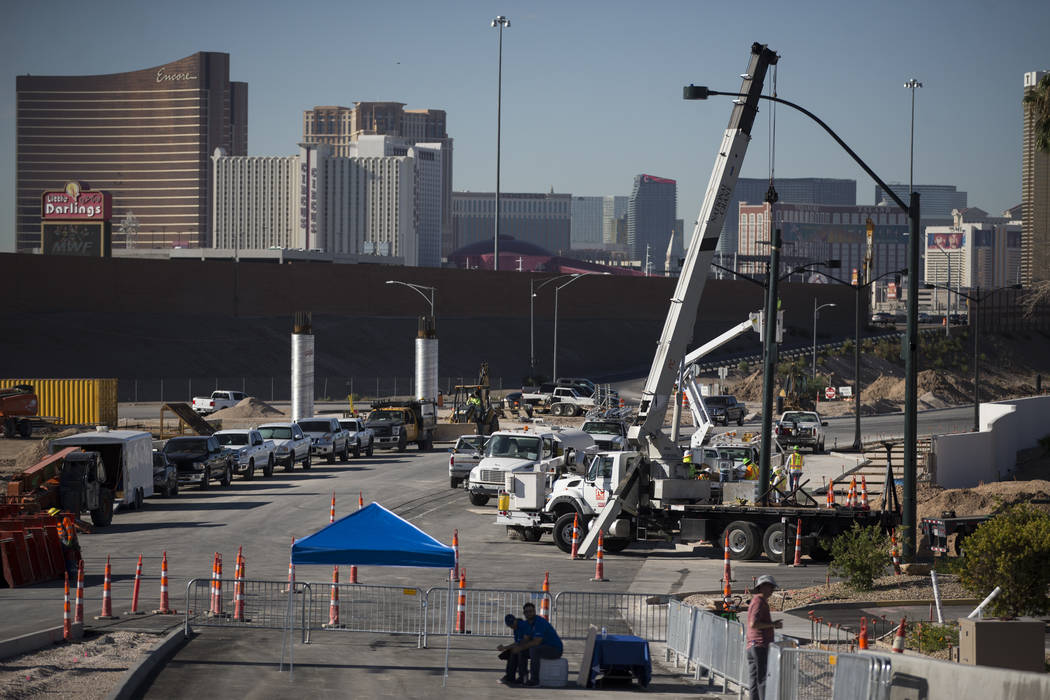 Wells Cargo is a step closer to opening a second asphalt plant in Spring Valley despite objections from residents living near the company's current facility.
Clark County's Department of Air Quality on Friday issued a permit that will allow Wells Cargo to open a temporary plant to produce asphalt for Project Neon.
The proposal to open a second plant near the company's existing plant, located at the corner of Spring Mountain Road and South Tenaya Way, has drawn criticism from residents in nearby neighborhoods for more than a year.
Twenty-one people spoke against the opening of a second plant at the permit hearing. The county also received 64 written comments in opposition.
"The public comments were taken into consideration but also what Wells Cargo provided was taken into consideration, too," Department of Air Quality spokesman Kevin MacDonald said. "The air quality is not unsafe there. If there were any reason to change the permit they (our staff) would have."
Residents testified that dust from the current plant is excessive and making them ill. Odor is a problem, and there's fear emissions from the plant could cause long-term health problems.
"Our concern is that decisions are being made based on the timeline for important road projects rather than the safety and health of surrounding neighbors," said Jason Hunt, a spokesman for the residents. "If one looks at the public comments and written letters to the air quality department, there should be great concern for health issues that adjacent neighbors are experiencing, even without a permit to increase operations."
The county has received more than 200 complaints about the existing plant since October 2015, MacDonald said.
The permit awarded Friday would allow Wells Cargo's second plant to produce 560,000 tons of asphalt annually. The current plant will be allowed to produce 690,000 tons annually.
The County Commission, which must OK building the plant, has not scheduled a public hearing on the topic. If it is approved, Wells Cargo would have to remove the facility upon Project Neon's completion or after five years, whichever comes first. The state expects to finish the $1.5 billion project in summer 2019.
Contact Michael Scott Davidson at sdavidson@reviewjournal.com or 702-477-3861. Follow @davidsonlvrj on Twitter.
36.126250, -115.255310