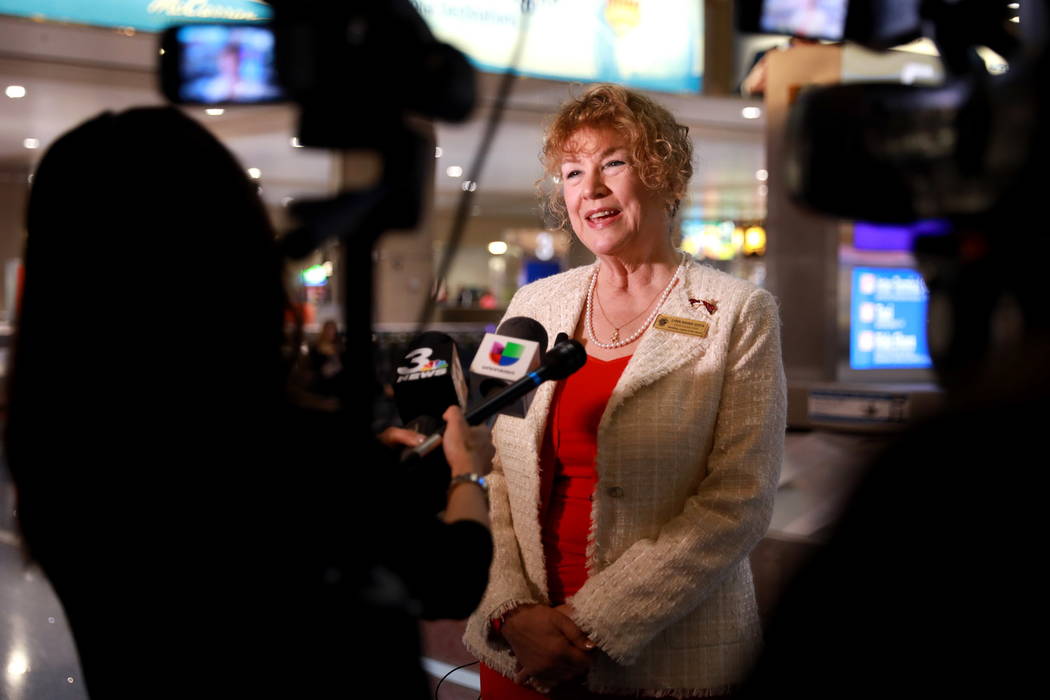 Clark County Clerk Lynn Goya's request to divert funds for wedding tourism promotions was not quashed Tuesday.
But county commissioners did not appear keen on the idea.
Commissioner Larry Brown led an attack on the proposal that would move money from the Las Vegas Visitors and Convention Authority and into the clerk's office. Goya said the change would allow her to better spend the approximate $1 million the LVCVA receives each year.
"I am opposed to the perception of the county clerk's office becoming a marketing and public relations arm for wedding tourism," said Brown, who is also treasurer of the LVCVA.
The LVCVA receives $14 for every marriage license sold by the county.
Goya said that the money could be used to create an online magazine about local wedding options and to hire a local public relations firm that could promote wedding tourism every day. She also advocated for spending less money on advertising and more on promotions that would garner media attention.
"It's not that we want to do what they're doing," she said.
Commissioner Steve Sisolak also appeared uncomfortable with ending the two-year-old agreement. He requested Goya present a budget on how her office would spend the money before any vote is taken.
"I don't think hiring a local (public relations) firm is going to get you anywhere near the caliber of marketing expertise that we have at the LVCVA," Sisolak said. "They are world renowned."
Commissioners voted to table the discussion for a month so the LVCVA would have time to give a presentation on how it spends the money.
Brown ended the matter by saying he would ask the commission to end the revenue stream before he gave Goya's office control of it.
"If the relationship is not going to work, from your opinion, that's what my position will be," he said.
Contact Michael Scott Davidson at sdavidson@reviewjournal.com or 702-477-3861. Follow @davidsonlvrj on Twitter.