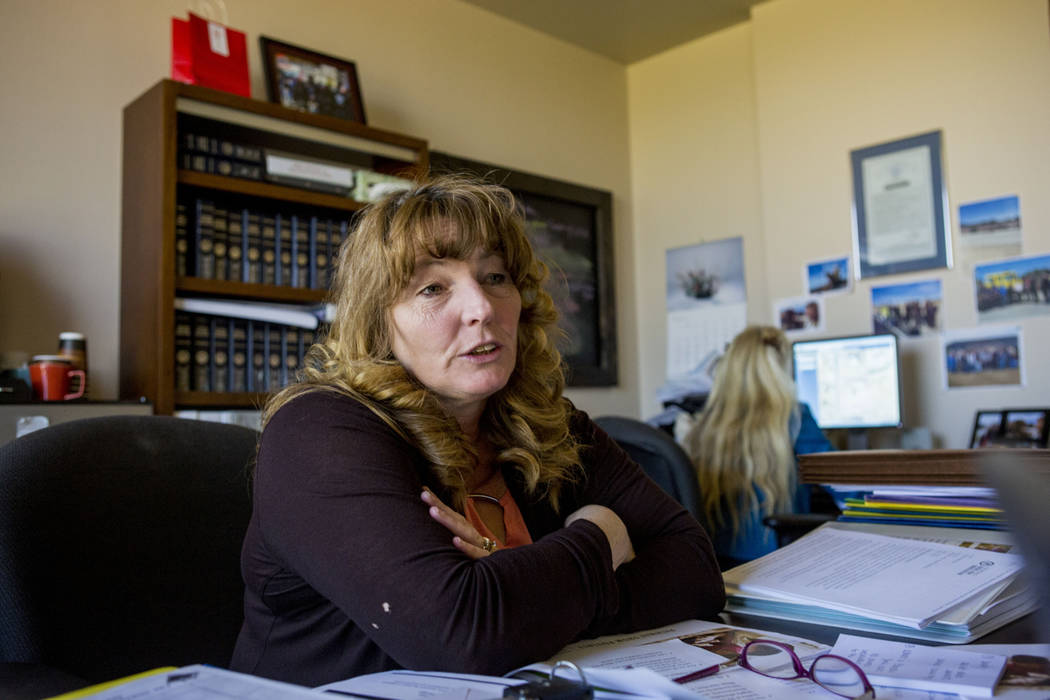 Clark County Commissioners representing aging areas of the Las Vegas Valley want to play a more active role in solving the region's growing affordable housing crisis.
During their Tuesday meeting, commissioners let the county's social services staff know they want to both receive more information and give more input on where housing dollars are spent.
"Maybe the staff has those conversations, but electeds as a whole, we're scratching our heads on how that works," said Commissioner Marilyn Kirkpatrick, who represents the northeast Valley.
"I think it's time for us to be a leader at the county. To bring everybody together, including the private sector, to start addressing this for the future," Kirkpatrick added.
Studies show the county's affordable housing crisis is growing as home prices skyrocket. In February, the Nevada Housing Division published a study that found that 168,000 local families needed assistance obtaining affordable housing.
"It really is a matter of a lack of resources," said Kristin Cooper, the county's community resources manager. "If we had the funding, we could build the housing."
Tuesday's discussion came as the county prepares an application to the U.S. Department of Housing and Urban Development seeking $12 million. Millions more are being sought from state funding sources.
The county next year also will begin crafting the newest iteration of its five-year plan to address housing issues. Commissioner Lawrence Weekly said he would like representatives from throughout the Valley to weigh in on housing opportunities in their areas before the plan is completed.
"I know we have need all over Clark County, but in some of these areas it's just absolutely gotten ridiculous," said Weekly, who represents areas of downtown Las Vegas, North Las Vegas and eastern Las Vegas alike.
Commissioners Chris Giunchigliani and Jim Gibson praised a recently completed 264-unit apartment complex built by Nevada HAND on Boulder Highway, which leveraged federal tax credits. Boulder Pines Family Apartments is located next to a charter school, social services provider and a new Boys & Girls Clubs of Southern Nevada.
"The campus is really a model for what we ought to be focusing on because we were able to multiply the effect of the dollars so substantially," Gibson said.
Contact Michael Scott Davidson at sdavidson@reviewjournal.com or 702-477-3861. Follow @davidsonlvrj on Twitter.