Clark County OKs $1M for Mario's market expansion
Updated March 6, 2023 - 7:02 pm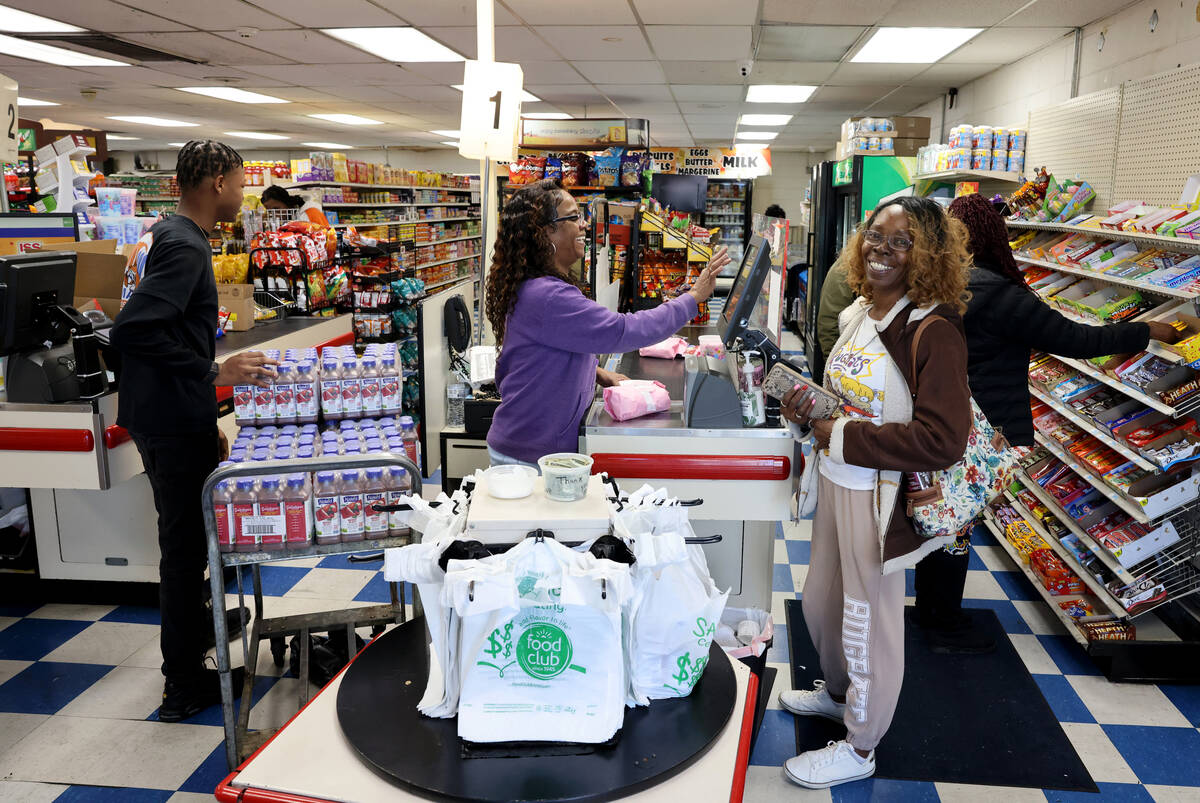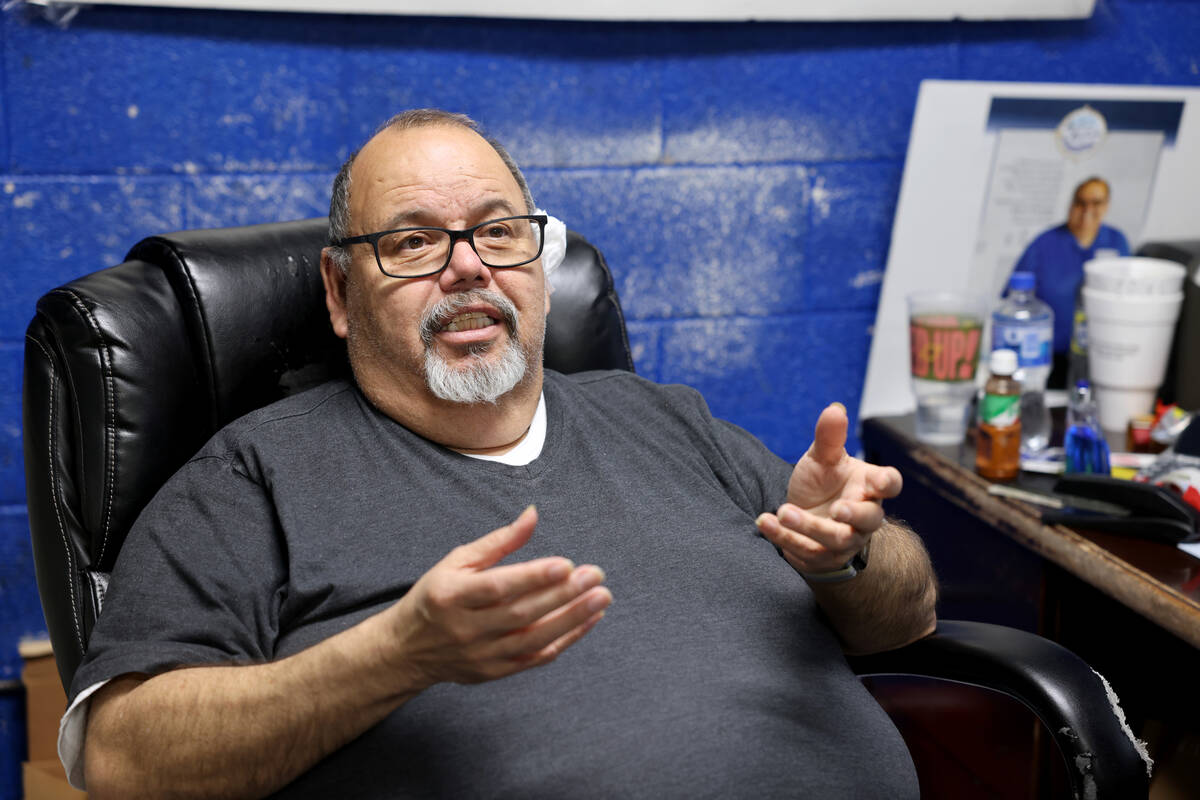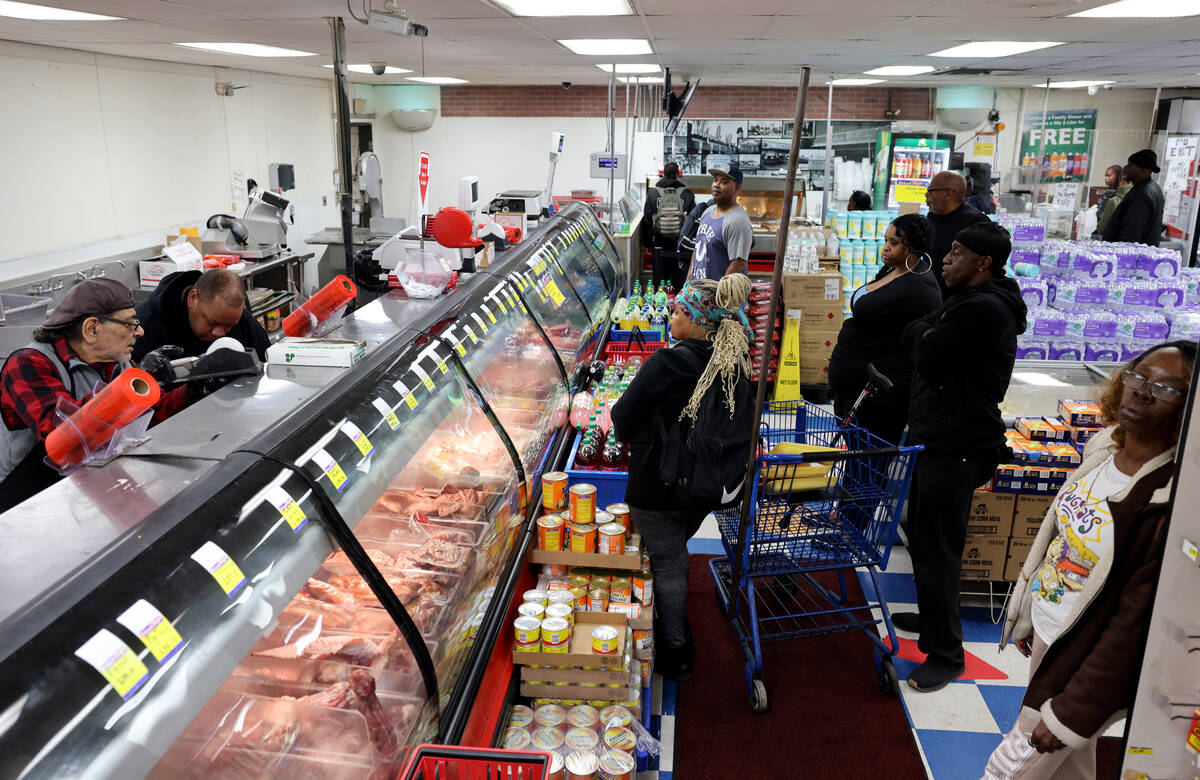 Aged refrigerators hummed, cutlery clanked, and the aroma of corn whiffed in the air, as long lines formed Thursday afternoon at the butcher and hot food counters inside Mario's WestSide Market.
Joseph Loper was there to buy chicken cracklings and head cheese.
"Where else could you get cut meat the way you want it," said Loper, a regular customer. "It's all here."
Mario's is one of the few markets in Las Vegas' "food desert" — areas where there are limited options for affordable and nutritious food in lower-income neighborhoods. It has been a fixture of the Historic Westside since 1997.
This year the store is relocating to an adjacent shuttered pharmacy on the corner of Martin Luther King and Lake Mead boulevards.
Expansion
Clark County last month approved up to $1 million to help achieve that goal. That's on top of $1 million the city of Las Vegas previously earmarked for the nearly $8 million project. The dollars from both municipalities originate from the federal pandemic-related recovery funds.
Store owner and namesake Mario Berlanga, who was initially denied for both grants, said he is financing the rest.
The city helped buy refrigerating equipment, while the county dollars will ease construction costs, he said.
"We're going to be bigger and better," Berlanga told the Review-Journal. "We're going to be able to service the people in this area 100 times better."
Berlanga, 62, spoke about the market's expansion, business model and legacy from his crowded office near the entrance, which allows him to step right outside to personally serve his clientele. A large printout of the new store's architecture plans was tacked behind him.
'Bring down prices'
For now, the considerably bigger building — formerly occupied by a CVS Pharmacy — looks like a mostly empty warehouse. But in the coming months, it will host 55-and-60-foot isles, an upgrade from the 20-and-12-foot isles at the current location, Berlanga said.
The new market will include at least two new features: a deli counter and a bakery. Berlanga said he hopes to hire about 20 new employees on top of the current workforce of 45, most of whom live in the neighborhood.
Expanding will allow Mario's to participate in advertisement deals, which have double benefits: They allow targeted specials for essential items and bring costs down to compete with the big-box chain grocery stores, he said.
"I wish I could sell it as cheap as some of these big-box stores, but I (currently) can't," Berlanga said. "Doing this allows me to bring down prices and be competitive with them."
The market accepts Supplemental Nutrition Assistance Program benefits. The new location will also permit WIC, an acronym for a program that helps women, infants and children.
'Community building'
"Mario's is more than just a grocery store," Clark County Commissioner William McCurdy II told the Review-Journal. McCurdy pointed out that it's common to spot "many of our trailblazers from the Westside" sitting inside for a hot meal.
"It's a place that you can actually see community building," he said.
Berlanga allows people to promote their business at the market and in a bulletin board. When a member of the community loses a family member, Berlanga allows them to place a jar to help raise funeral costs.
There's also an informal ledger system often used for seniors who can't afford their groceries, so they can pay later.
"A lot of it we lose," Berlanga said. "A lot of it, people come back to pay us."
He added: "That's the reward, the people don't take it for granted. They love Mario's market, and that's because we treat people like people."
McCurdy said the infusion of government funds was a "very responsible use of dollars."
"It's just about time that government does all it can to lift up the community, which includes the small businesses who help residents' employment opportunities, and families see value within the community," McCurdy said.
Berlanga grew up in a nearby housing project and was a box boy in the 1970s when he met his business partner, Sam Johnson, whom he described as a father figure.
When it came time to pick his new office, he chose the front of the store instead of a larger space toward the back. Asked about the market's legacy years from now, he said: "I want to leave the 89016 (ZIP code) better than when I got here."
Contact Ricardo Torres-Cortez at rtorres@reviewjournal.com. Follow @rickytwrites on Twitter.