Clark County proposes 80% capacity in faster track toward full reopening
Updated April 20, 2021 - 4:28 pm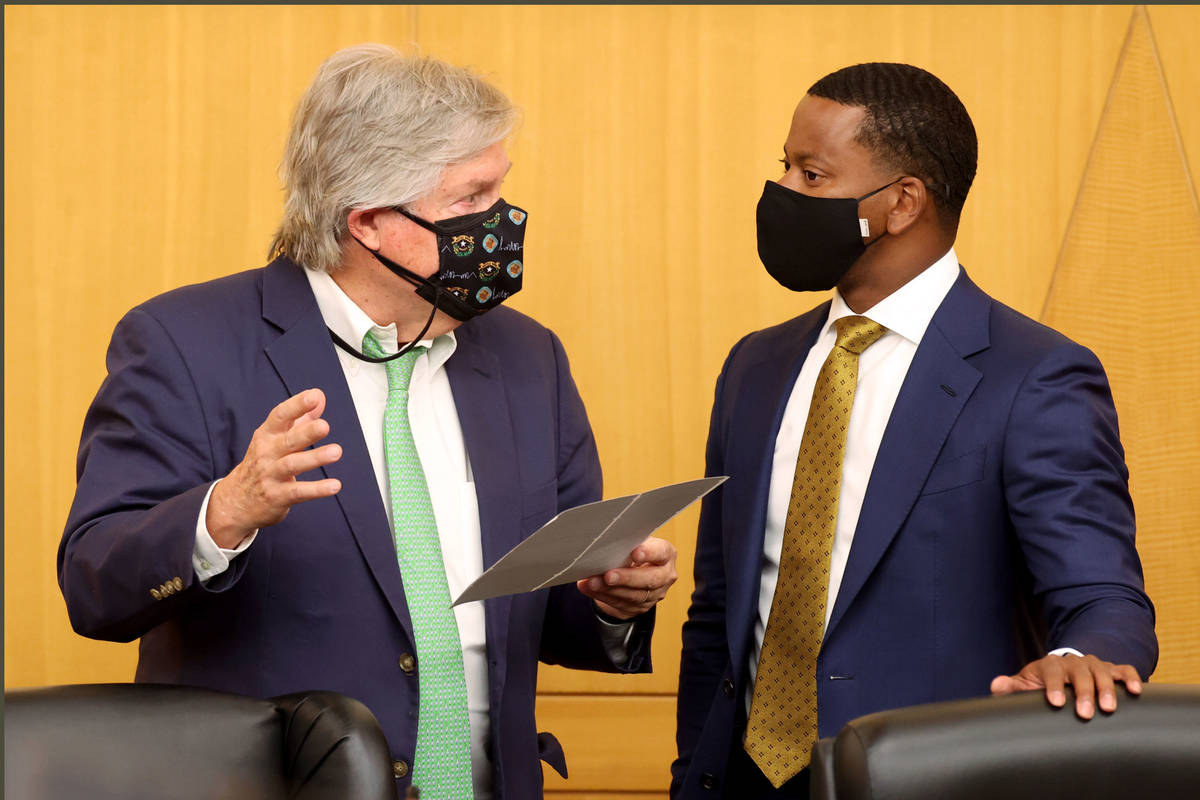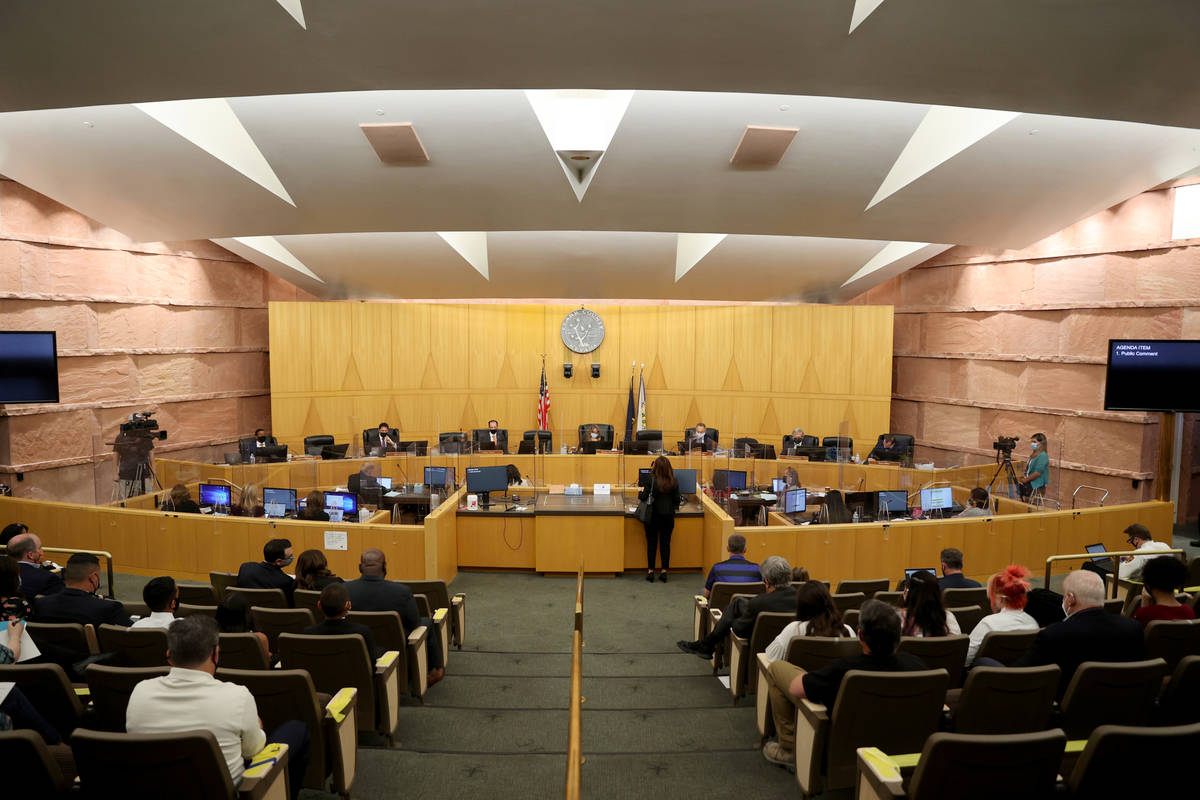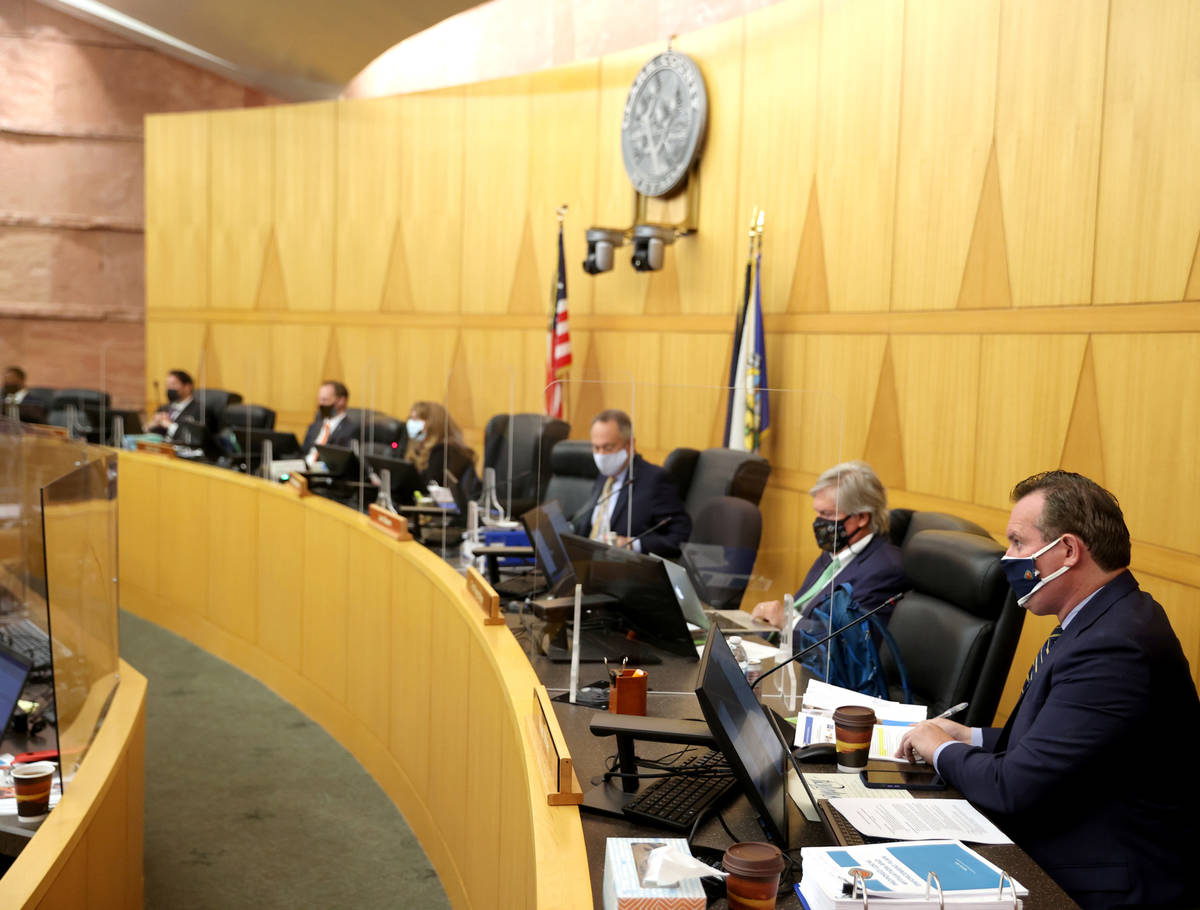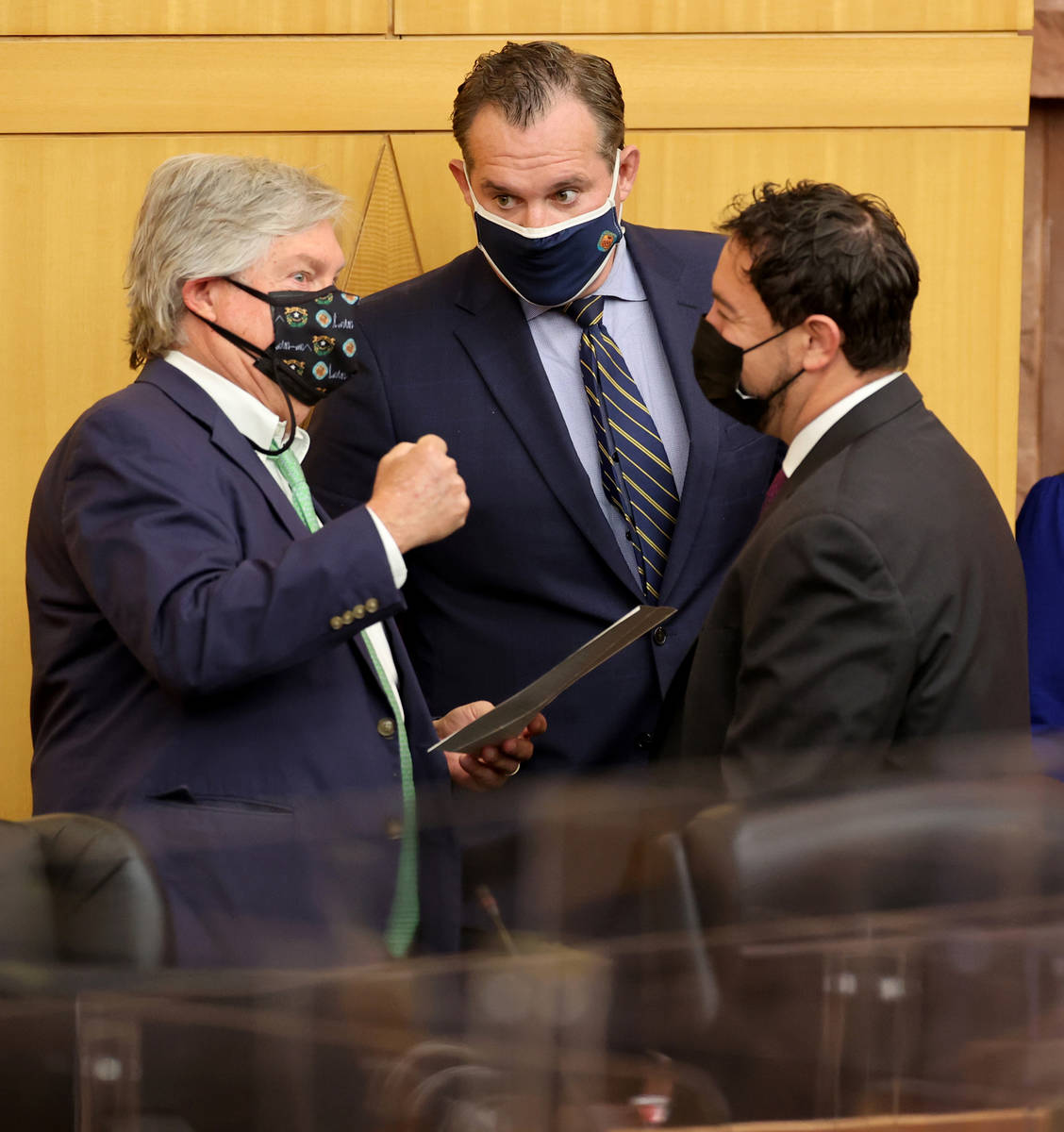 Clark County officials on Tuesday proposed increasing occupancy limits to 80 percent by May 1, putting Nevada's most populous region on a faster track toward a full reopening as the county prepares to assume local control of rules for combatting the pandemic.
Social distancing mandates would also decrease from six to three feet beginning next month under a local multi-agency plan approved by the county commission. The proposal will now be submitted to the state to be reviewed Thursday.
Capacity restrictions, which are currently at 50 percent statewide, and social distancing would be entirely lifted once 60 percent of 1.8 million eligible county residents have received at least one dose of a COVID-19 vaccine, according to the plan.
As of Tuesday, roughly 44 percent of the eligible population, or about 815,000 people, have received at least one shot, officials said.
The county's local plan, far more aggressive than its proposal revealed last week, inches closer toward Gov. Steve Sisolak's statewide goal of reaching 100 percent capacity by June 1. The governor also said that the state will no longer mandate social distancing beginning May 1, when control over much of the pandemic's mitigation is expected to transition to counties.
"We wanted to be on the same page (as the state), but most importantly public health has to be a top priority," Commission Chairwoman Marilyn Kirkpatrick said.
Regional officials in public health, local government, business, school and public safety sectors, who make up the committee overseeing the region's response to the crisis, offered their support to the plan.
"I think we're in a really good place and this is a very detailed plan, some of the best we've seen throughout the country," said University Medical Center CEO Mason Van Houweling, speaking as the vice chairman of the Nevada Hospital Association.
Vaccines, health indicators key
COVID-19 patients presently fill about 9 percent of hospital beds in the region, dramatically lower than highs of 50 to 60 percent, according to Van Houweling. And fewer than 3 percent are on ventilators, where at one point the figure was up to 40 percent.
Dr. Fermin Leguen, the chief health officer of the Southern Nevada Health District, said the plan represented an "organized" reopening tethered to the continued increase of vaccination rates, which are climbing by up to 70,000 new people per week.
Concerted campaigns to encourage immunization among underrepresented communities have also been effective, according to Kirkpatrick. Rates among Black residents have increased to 18 percent from 5 percent, and to 20 percent from 6 percent within the Hispanic community, she said.
Under the plan, the approvals of major gatherings rest in large part on meeting vaccination thresholds, including that 50 percent of the community has received a first vaccine dose, which officials say is likely to happen before or by May 1.
Once that threshold is hit, for instance, an event with fewer than 20,000 people could be approved if the venue is outdoors, or indoors and well ventilated. And if organizers sought to host a similarly sized event at full capacity without social distancing, all attendees would either need proof of completed immunization or a negative virus test in certain timeframes before the event.
Events planned with more than 20,000 people may be submitted to the health district for review on a case-by-case basis, according to the county.
Other changes present
The plan passed Tuesday also would allow adult entertainment venues to reopen and increase the table limit for customers in restaurants from six to 12. Contact sports leagues and tournaments with fewer than 250 attendees would not need to submit a safety plan and dayclubs and nightclubs could also reopen, although designated dancing areas would remain closed until the 60 percent community vaccination rate is met.
Despite the transition to local control, certain rules will remain under the guidance of the state, including the face mask mandate.
Contact Shea Johnson at sjohnson@reviewjournal.com or 702-383-0272. Follow @Shea_LVRJ on Twitter.