Clark County public defender investigated for sexual harassment
Updated March 17, 2018 - 12:29 am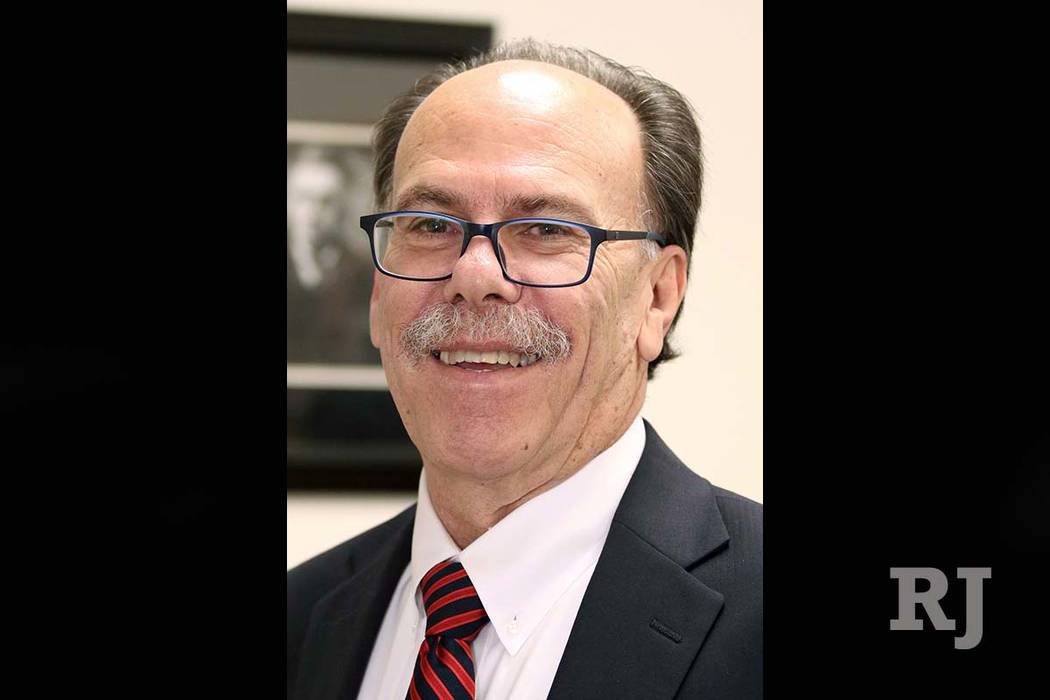 Clark County has hired an outside law firm to investigate new claims that Public Defender Phil Kohn acted inappropriately toward female employees, according to a knowledgeable source.
The decision to launch an investigation was made this week after county commissioners received an anonymous letter containing the allegations.
"Phil Kohn is often inappropriate with many of the women who work in the office," the letter says. "He says inappropriate things in the guise of a joke."
The letter also alleges that Kohn has refused to probe sexual harassment allegations against "older, established" male attorneys.
"We take all allegations of misconduct seriously and investigate them in a manner that ensures a fair and thorough review of any claims of inappropriate behavior," county spokesman Dan Kulin wrote in a statement. "At times, the District Attorney's Office will use an outside firm experienced in employment discrimination and harassment claims to assist with an investigation."
Kohn, who has led the office since 2004, said he had heard of the letter but not seen it. He denied any impropriety and said he welcomes an investigation.
"We try very hard to make this a safe workplace for women. This is just not true," he said.
But a former employee named in the letter told the Las Vegas Review-Journal that Kohn sexually harassed her and was known to make unwanted flirtatious comments to his female subordinates.
"I'm pretty sure every woman in the office has experienced this," she said. "It was definitely an open secret."
County commissioners said the letter came as a shock to them.
"There is no room in the workplace for sexual harassment or bullying," Commission Chairman Steve Sisolak said. "I'm confident the county manager's office will thoroughly investigate this and come to an appropriate resolution."
"The appropriate things are taking place to determine if this is factual, and we'll go from there," Commissioner Susan Brager said.
Commissioner Chris Giunchigliani said she has been working on an update to the county's sexual harassment and bullying policies to make whistleblowers feel safe in coming forward.
"I think everyone is innocent until proven guilty, but I'm glad we are investigating this," she said. "An outside firm makes good sense … because it's (concerning) a supervisory role."
This is not the first time Kohn has been accused of harassment, according to former District Attorney David Roger.
Roger said in December 2010 he alerted the county's top executive, commissioners and deputy public defenders about an anonymous letter he received from someone claiming to be a deputy public defender.
"The author claims that a long standing history of sexual discrimination and harassment exists under the present Public Defender's administration," states an internal memo Roger provided to the Review-Journal.
"Those wishing to provide information pursuant to the whistle blower provisions should contact the County Manager," the memo further states.
Roger said he sent the memo to then-County Manager Virginia Valentine. Commissioners who are still serving — including Sisolak, Giunchigliani, Brager, Larry Brown and Lawrence Weekly — also received a copy.
"It was expressed to me in no uncertain terms that they (the county manager and commissioners) were not happy with me sending out that memo," Roger said. "But I felt it was incumbent upon me to give these people an avenue to raise their concerns."
Kohn said he did not remember the memo and that he and Roger were "adversaries."
"I'm certainly not going to comment on anything David Roger has said," Kohn said. "Right now I'm going to let the county investigate this. I'm not going to litigate this in the newspaper."
Valentine said she did not remember the memo, and that it would have arrived during the final week of her tenure as county manager.
Sisolak, Giunchigliani, Brown and Weekly could not be reached for comment on the memo.
Brager said she did not remember receiving the memo but believes she would have made sure county management looked into it.
"Anything like that would absolutely catch my attention," Brager said. "The rule for me is I would have given that to the county manager or (county counsel) Mary-Anne Miller. Do I recall that? No. But I know how I work."
Review-Journal reporter Jeff German contributed to this report.
Contact Michael Scott Davidson at sdavidson@reviewjournal.com or 702-477-3861. Follow @davidsonlvrj on Twitter.
Public Defender document by Las Vegas Review-Journal on Scribd