Clark County unveils land proposal, draws ire from groups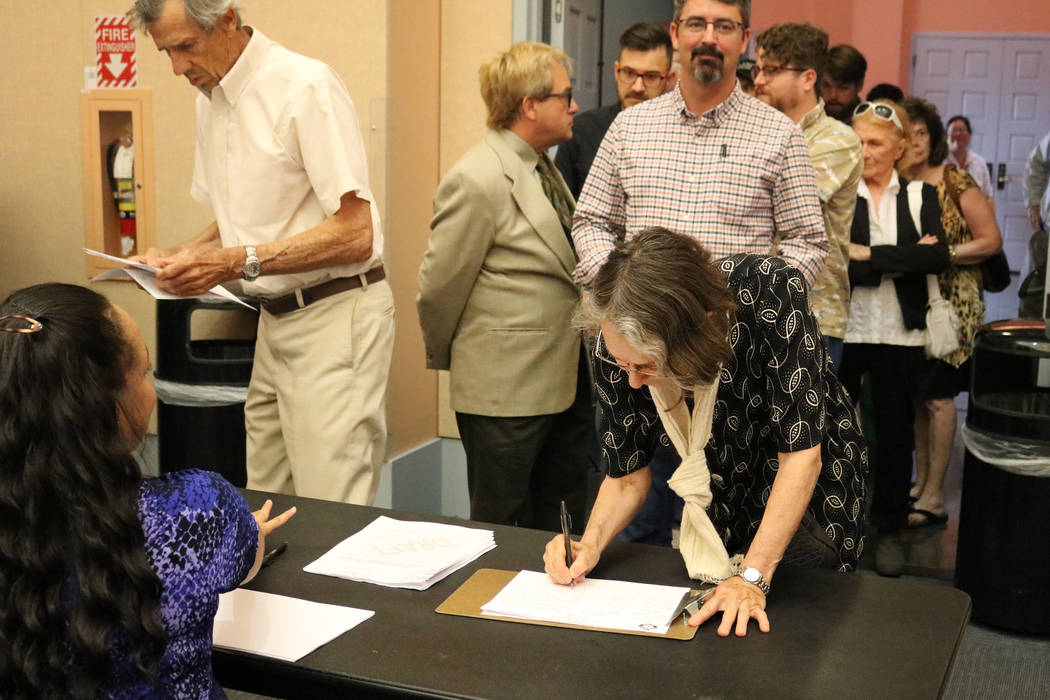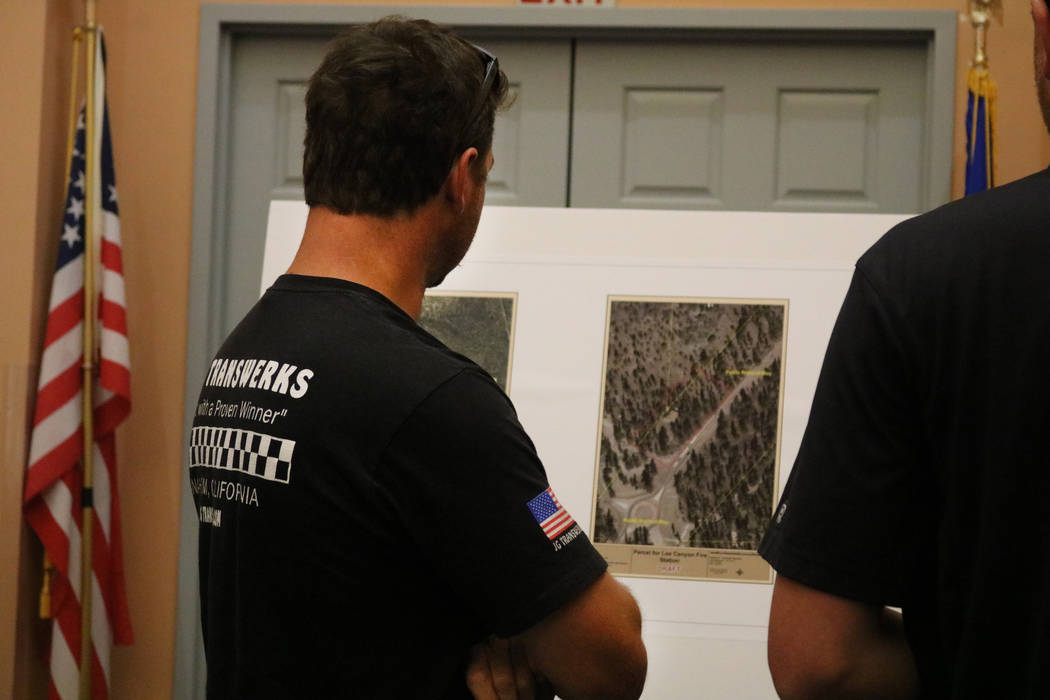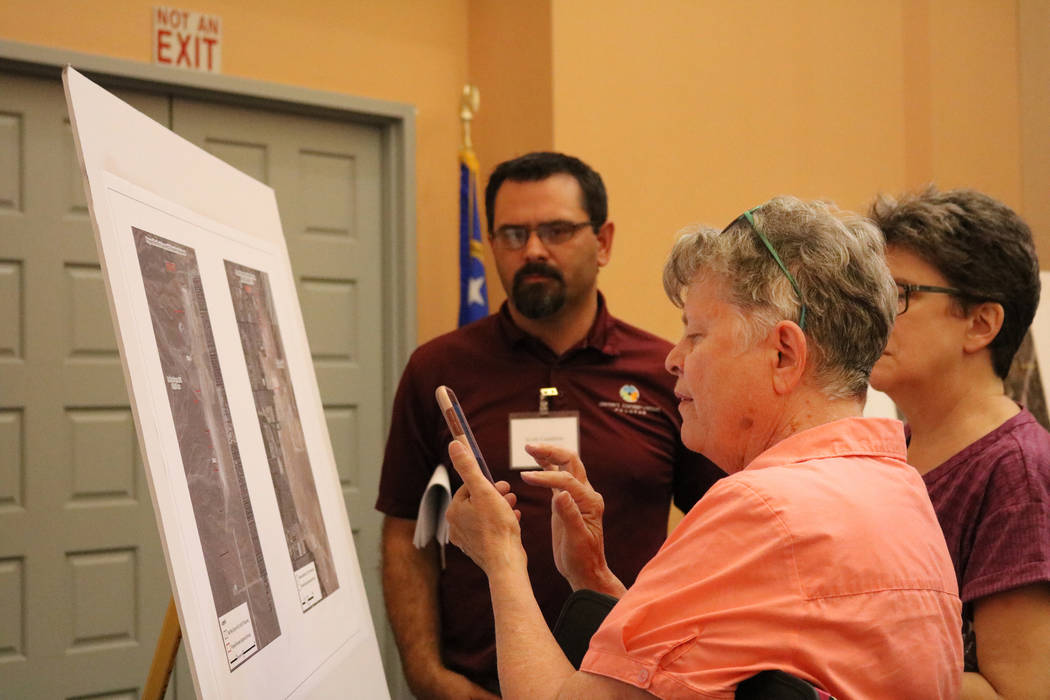 The public got its first look Tuesday at a sweeping land proposal county officials have been drafting behind closed doors for more than a year with input from select stakeholders.
The two-hour open house at the Clark County Library on Flamingo Road drew about 300 people, who crowded into a conference room to study maps and inquire about plans to ask Congress to open nearly 39,000 acres of federal land for development just outside the Las Vegas metropolitan area.
Interest groups at the meeting included conservationists, off-road racers and prospective developers eager to get their hands on more land.
A common complaint among those in attendance was the limited time Clark County is giving for public comment.
County commissioners are set to vote June 19 on the resolution, which seeks federal legislation that would carve out a large swath for development along Interstate 15 south of the valley while setting aside more than 370,000 acres of new wilderness and protected areas for the desert tortoise and other threatened species.
Kenny Thatcher, president of Southern Nevada Offroad Enthusiasts, said he heard about the proposal last week and has been scrambling to find out how much more public land his members could lose access to.
"It's kind of like they're doing it under the cover of darkness," Thatcher said.
Jim Stanger, president of Friends of Sloan Canyon, the nonprofit that looks after the national conservation area south of Henderson, said, "I'm a big believer in citizen participation. If they're going to let the public in on this and then immediately approve it, that doesn't seem right."
Commercial hub along I-15
County Commission Chairman Steve Sisolak, who attended Tuesday's open house, couldn't explain why the resolution was coming to a vote so soon after being unveiled to the public. He said it's probably part of a push to get legislation introduced in Congress before the midterm elections in November, though he acknowledged it is unlikely any lands bill would pass this year.
"If they think there's not enough time for public input, I'll request a delay," Sisolak said. "We'd rather act on more input than less input."
Sisolak said the county's main interest in the lands bill involves the I-15 corridor south of the valley, where he envisions large-scale commercial manufacturing and distribution facilities. He said he has been approached in recent years by major companies — he declined to name them — looking for large blocks of land, including one firm that wanted 10,000 acres.
Marci Henson, director of the Clark County Department of Air Quality and Environmental Management, headed up the effort to draft the resolution. She said the work began about a year ago in consultation with the cities of Las Vegas, Henderson and North Las Vegas.
Henson said there are roughly 33,000 acres of developable federal land left within the Las Vegas Valley, and growth forecasts suggest that supply could be exhausted within the next 10 years.
The proposed legislation would push outward the existing disposal boundary, a line established around the valley in 1998 within which federal land can be sold to private developers. An expanded disposal area would allow the Bureau of Land Management to auction off another 38,636 acres for development at the valley's edges.
The biggest chunk runs along I-15 from Sloan to Jean and east of the highway into a swath of empty desert known as Hidden Valley, an area that could be annexed by Henderson and developed into neighborhoods.
Some wary, others silent
The push for a lands bill has divided the environmental community, according to Patrick Donnelly, Nevada director for the Tucson, Arizona-based Center for Biological Diversity.
He said some conservation groups seem satisfied with the wilderness and other protected areas included in the plan. Others, like his group, see it as an assault on prime desert tortoise habitat and the Endangered Species Act, as well as an attempt to cash in on more urban sprawl.
"The county is keeping this quiet because they know how unpopular it is," Donnelly said.
Henson said expanding the disposal boundary isn't about spurring growth. It's about providing homes and job opportunities for the growth that's expected to happen regardless, she said.
"We're not really looking to attract any more people. We don't have to do that. They're coming one way or another," Henson said.
Longtime conservationist John Hiatt just smiled at that. He said it reflects a common attitude across the West, one in which growth can and should go on forever, and that issues like water scarcity aren't limiting factors but problems to overcome.
This proposed bill is only the beginning, he said.
"Once we start developing outside the valley, it will go everywhere, from (Primm) to the Utah border," Hiatt said. "There'll be nothing to stop it."
Contact Henry Brean at hbrean@reviewjournal.com or 702-383-0350. Follow @RefriedBrean on Twitter.