Clark County working for more customer-friendly liquor code
Updated August 21, 2018 - 6:41 pm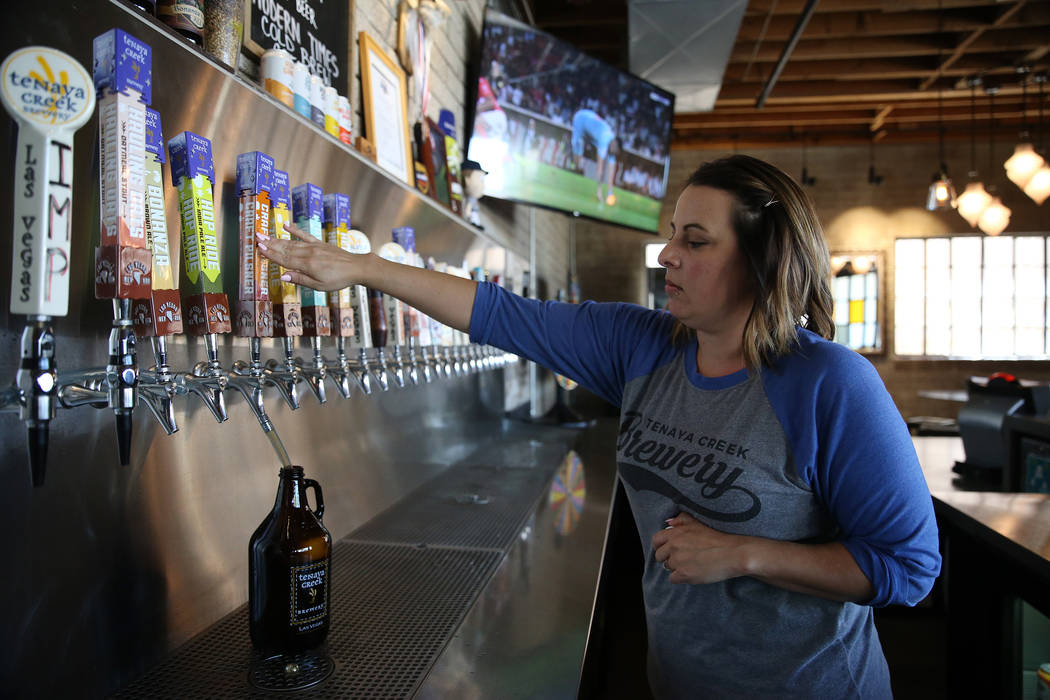 Diners may soon be able to bring their favorite bottle of wine to Las Vegas-area restaurants, for a fee.
The Clark County Commission is once again considering amending alcohol laws after a similar attempt this year was met with distaste from some commissioners.
The commission on Tuesday introduced an ordinance that would allow restaurants to charge a corkage fee to patrons who bring, drink and take home their own wine. Restaurant owners could choose whether to allow the practice at their business and set their own fee.
The ordinance would also allow brew pubs, liquor stores and some Strip hotel bars to sell growlers of craft beer, a practice allowed in local cities but not the unincorporated county.
"We are basically bringing our code up to date with what is already in effect in the City of Las Vegas," Clark County Business Licensing Director Jacqueline Holloway said.
The ordinance, supported by Nevada Resort Association, was scheduled for a public hearing on Sept. 4.
A March vote on a similar ordinance was delayed after some county commissioners expressed concern with two provisions in the law.
The new iteration of the ordinance addresses those issues, Holloway said, because it no longer calls for allowing barbershops, salons and some retail stores to serve beer and wine.
Commissioners Susan Brager and Jim Gibson, who opposed those proposals, said Tuesday they are comfortable with the newly written ordinance.
"In this town there are so many places a person can go if they want wine and beer that it makes no sense to me for us to expand the authorized locations to the things that were mentioned," Gibson said.
However, those proposals could come back.
Commissioner Chris Giunchigliani said she would like to pass an ordinance that would allow the service of beer and wine in barbershops and salons before her final term ends in December.
"I still think we should have that conversation. To me it's about recognizing there's different ways to provide experience for those who are getting their hair cut or their nails done," she said.
Contact Michael Scott Davidson at sdavidson@reviewjournal.com or 702-477-3861. Follow @davidsonlvrjon Twitter.