County won't release poll worker names in lawsuit compromise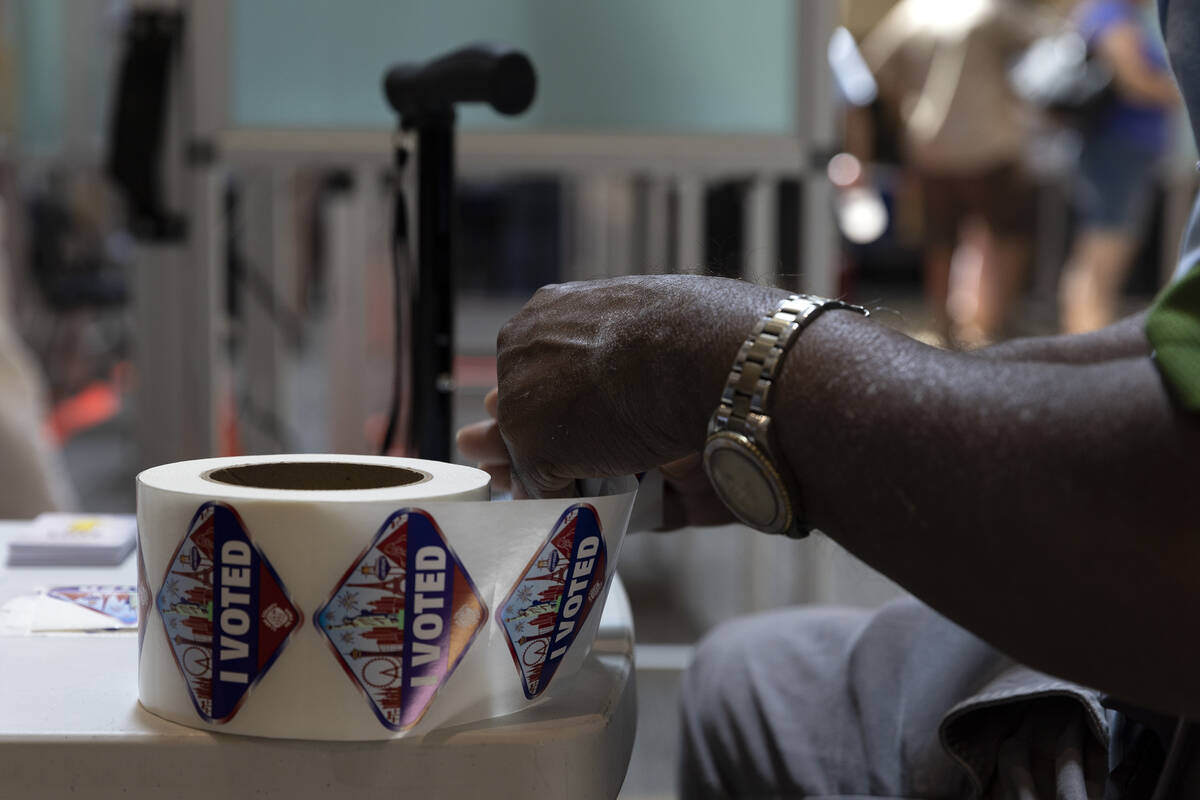 A judge on Wednesday issued a stay in the Republican National Committee's lawsuit against Clark County after the two sides came to an agreement in which the county will release of some information about poll workers ahead of the general election, but not their names.
As part of the agreement, Clark County will provide a list of poll workers' political party affiliations and job titles or assignment for each poll location, including signature verification and county board teams. The RNC has agreed to not ask for the names of the poll workers, according to court documents filed Wednesday.
The RNC filed the lawsuit last month after the county denied a request to produce the full name, title and party affiliation of all poll workers employed in the 2022 primary election as well as those hired for the general election. Clark County Registrar of Voters Joe Gloria cited privacy concerns and risk of harassment in refusing the request. The RNC had argued that since poll workers were paid with taxpayer funds, that information should not be considered confidential.
State law requires that election board officers at any polling location can't all be registered members of the same political party.
"This is a crucial victory for election integrity and Nevada voters. Nevadans can rest assured that their elections are being conducted transparently and that both parties are equally represented in the poll working process. This is a significant milestone in the RNC and Nevada GOP's ongoing fight to ensure free, fair, and transparent elections in the Silver State," RNC Chairwoman Ronna McDaniel said in a statement.
Clark County did not immediately respond to a request for comment.
The case is stayed until Dec. 23, after which the RNC says it will drop the lawsuit unless there are any pending disputes between the two sides.
Contact Colton Lochhead at clochhead@reviewjournal.com. Follow @ColtonLochhead on Twitter.