Developers closer to beginning work on MSG Sphere Las Vegas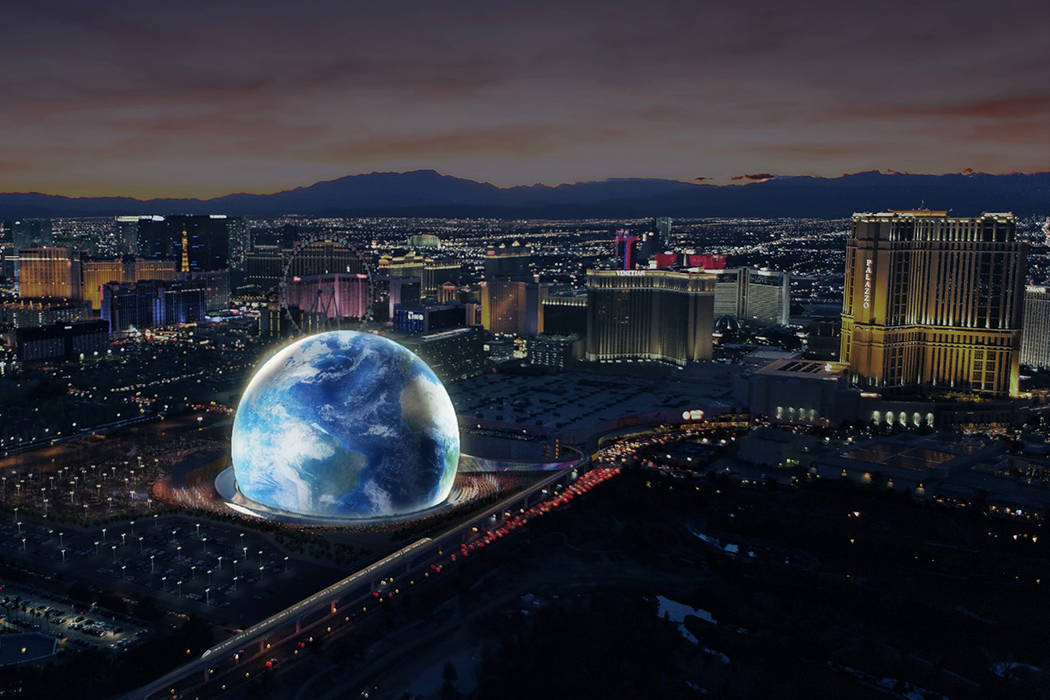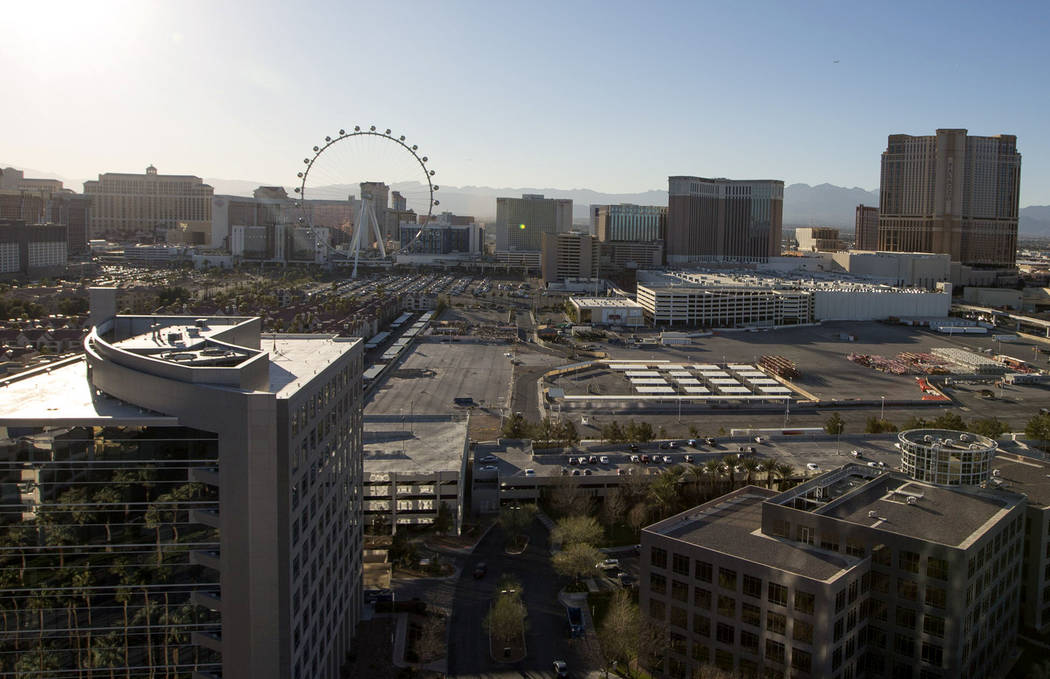 Developers are another step closer to the start of construction on the MSG Sphere Las Vegas.
The Clark County Commission on Wednesday unanimously approved a decommissioning plan for the project. The plan outlines how the site will be restored should the construction project be abandoned. It is required before the county issues building permits for the project.
Madison Square Garden is partnering with Las Vegas Sands Corp. to build the 18,000-seat entertainment venue, which will be a 360-foot-tall sphere 500 feet wide at its widest point. Scheduled for a 2020 completion date, the facility will be located on a 63-ace lot east of the Sands Expo & Convention Center.
The venue's exterior will be fully programmable, housing a 170,000-square-foot spherical digital indoor display plane.
Madison Square Garden and Sands have not yet disclosed the cost of the performance venue, which will debut technology that will allow guests to feel the music.
An "infrasound haptic" flooring system will carry bass sounds through the floor, allowing guests to experience the music under their feet.
A "beamformed" sound system will deliver remarkably clear acoustics, thanks to thousands of tiny speakers embedded in the building's walls.
The technology provides options never seen or heard before. One of the prospective uses of the Sphere is to use it for general conference audiences attending trade shows at the Sands Expo & Convention Center. Through planning and beamforming, groups of Spanish, Mandarin and German speakers would be able to be in the same room, seeing the same visuals, but have their languages directed to them in their seats without headphones or wires.
Technicians will be able to capture and present super-resolution video with a specially designed camera system that captures and stitches together 360-degree-by-360-degree footage at 2 gigabytes per second.
The Review-Journal is owned by the family of Las Vegas Sands Corp. Chairman and CEO Sheldon Adelson.
Contact Michael Scott Davidson at sdavidson@reviewjournal.com or 702-477-3861. Follow @davidsonlvrj on Twitter.