Ex-motel gets new mission: Helping the homeless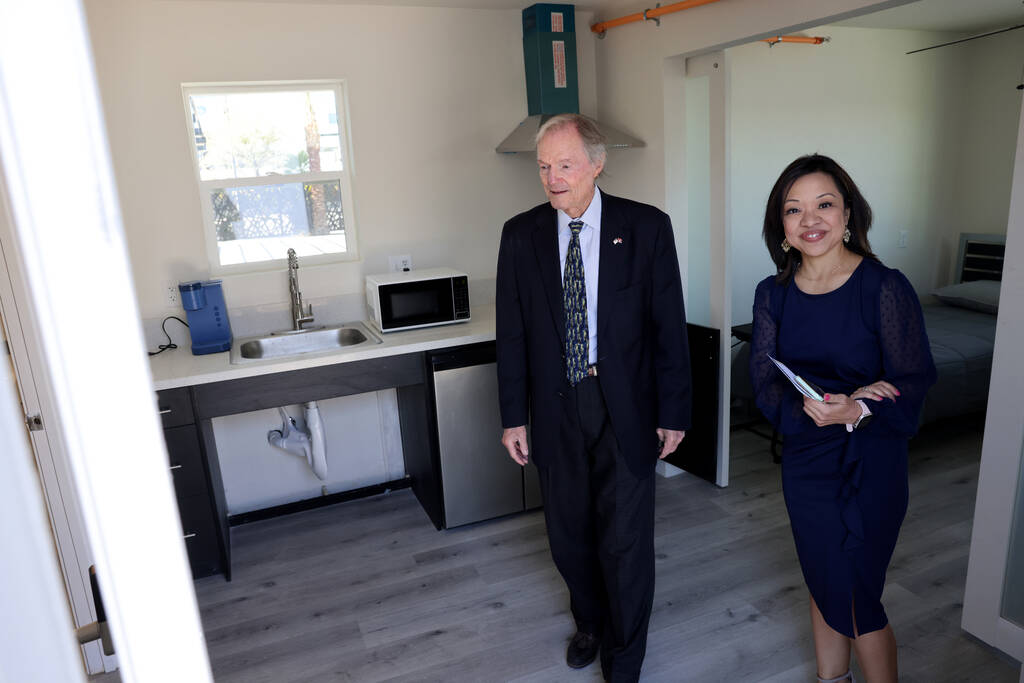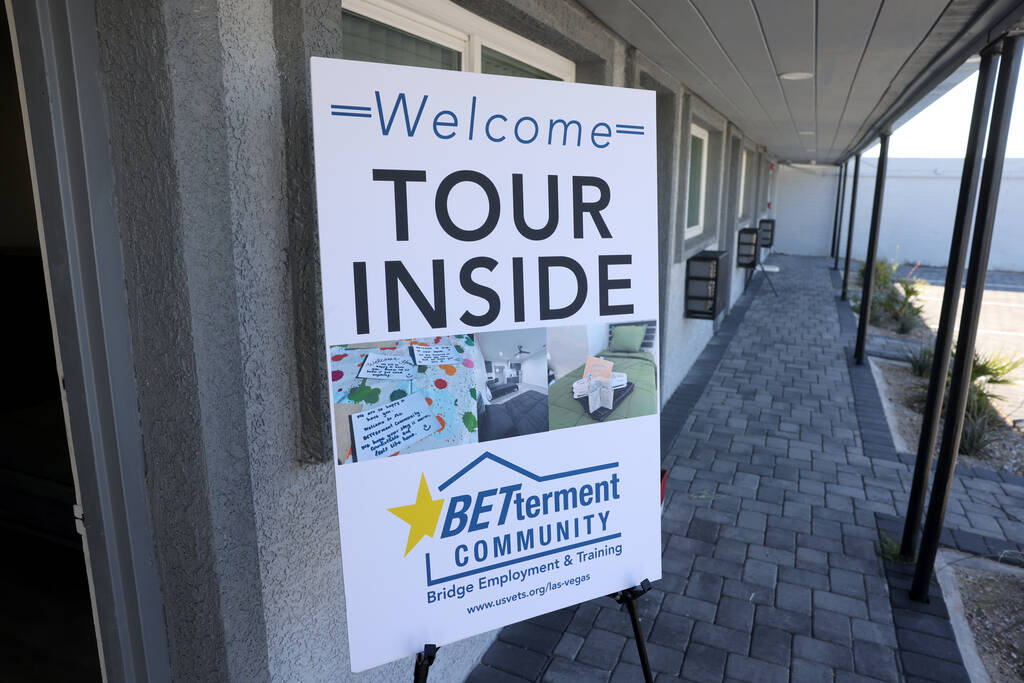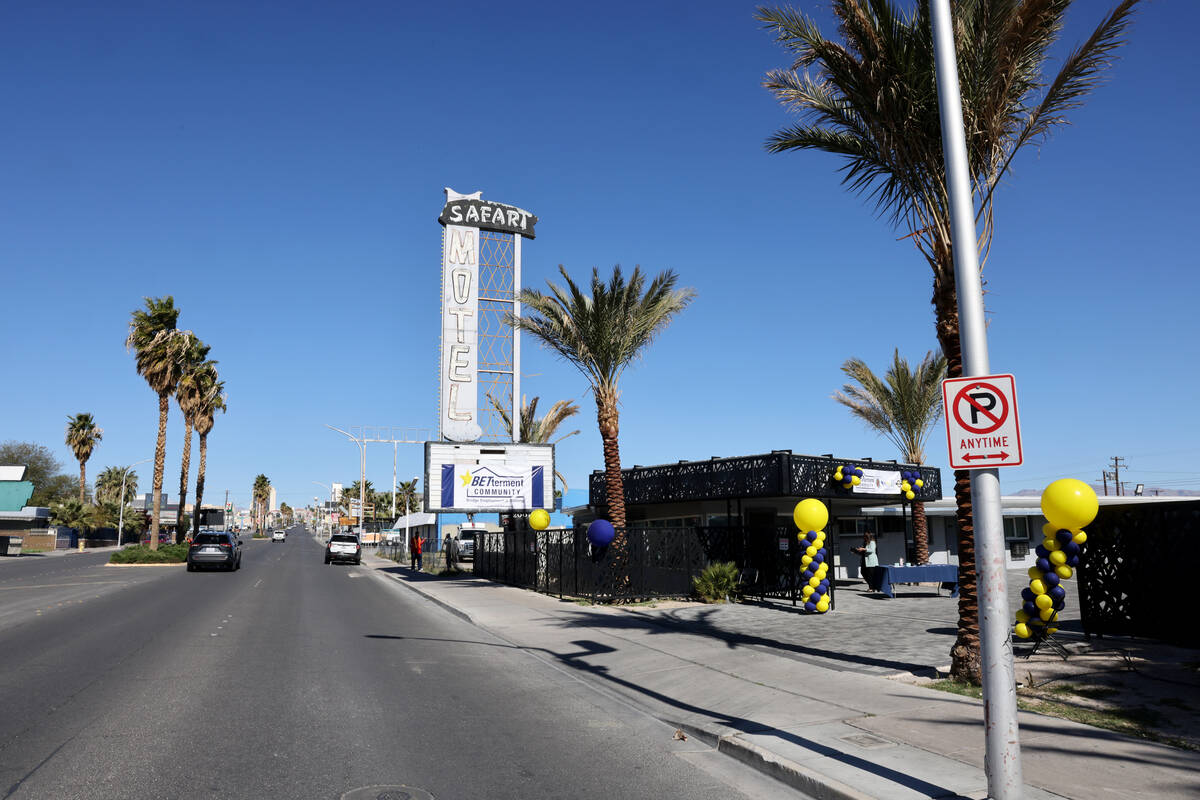 An old motel in downtown Las Vegas is getting a new lease on life.
The former Safari Motel on East Fremont Street has been turned into bridge housing for people experiencing homelessness.
A ribbon-cutting ceremony was held Thursday morning for the site, which has been rechristened as a BETterment Community through a public-private partnership between Clark County, the City of Las Vegas, private companies and the nonprofit U.S. Vets.
The BETterment facility — BET stands for "bridge, employment and training" — will provide housing for up to 90 days for up to 50 people at a time, along with services such as counseling and employment assistance.
"This is the beginning of, I hope, a brighter path and a continued journey for both the city and county in finding much-needed resources, support systems and amazing people to make sure that they instill the hope in individuals who have lost that hope," Las Vegas Councilwoman Olivia Diaz said at the ceremony.
U.S. Vets will operate the program, which is modeled on a similar one it provides for veterans.
County Commissioner William McCurdy II said officials are hoping to duplicate the model at other sites across the county.
"Truly, this is a major investment into solving what is a growing issue in not only Clark County, but within urban areas all across the nation," McCurdy said. "This is one model that I believe will help to solve that problem, to decrease those numbers and really get people back on the path to self-sustainability."
Clark County has earmarked $4 million to fund the BETterment program over the next two years. Officials say it could be extended by another three years.
Built in 1956, the Safari had fallen on hard times in recent years. After a maintenance man was fatally shot there in 2016, and Las Vegas police officers served four drug search warrants in early 2017, a judge allowed the city to close the motel in the fall of 2017.
Contact Paul Pearson at ppearson@reviewjournal.com. Follow @EditorPaulP on Twitter.