Fiore files as Congressional candidate
November 2, 2015 - 6:57 pm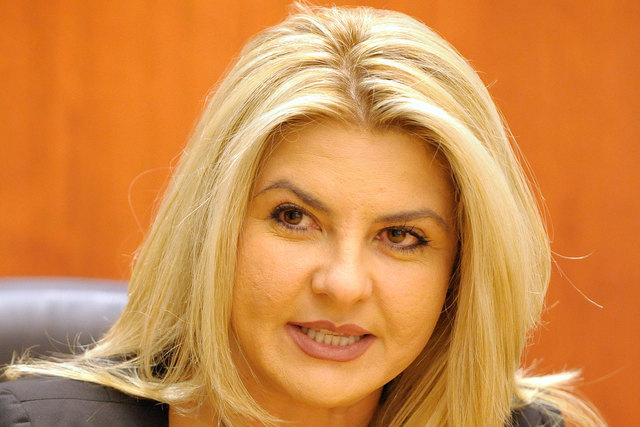 Nevada Assemblywoman Michele Fiore, R-Las Vegas, has filed as a candidate with the Federal Election Commission to run for U.S. Rep. Joe Heck's 3rd Congressional District seat.
The seat is wide open because Heck, R-Nevada, is running for the seat of retiring Senate Minority Leader Harry Reid, D-Nevada. Fiore was elected in 2012 and again in 2014 to the Assembly's District 4 seat. In 2010 primaries, she unsuccessfully sought the Republican nomination to run in the general election for the 1st Congressional District seat.
It's quickly becoming a crowded race in the district, which includes Henderson, Boulder City and areas of Clark County south to Laughlin and west to California. The district is competitive, with registered Democratic and Republican voters almost equally divided in number.
Other candidates who have filed include four Republicans: Andrew Matthews, former president of Nevada Policy Research Institute; Michael Roberson, the Nevada Senate majority leader; Danny Tarkanian, a sports facility owner; and Annette Teijeiro, a medical doctor. Democratic candidates running are attorney Jesse Sbaih and Barry Michaels. Michaels is a businessman and an ex-felon, who discloses on his campaign website he spent 15 months in a North Las Vegas minimum security federal prison camp for security and tax violations from 1992.
Contact Ben Botkin at bbotkin@reviewjournal.com or 702-387-2904. Follow him on Twitter: @BenBotkin1