Gardner leaves CCSD race to work for Nevada attorney general
Updated May 7, 2018 - 2:54 pm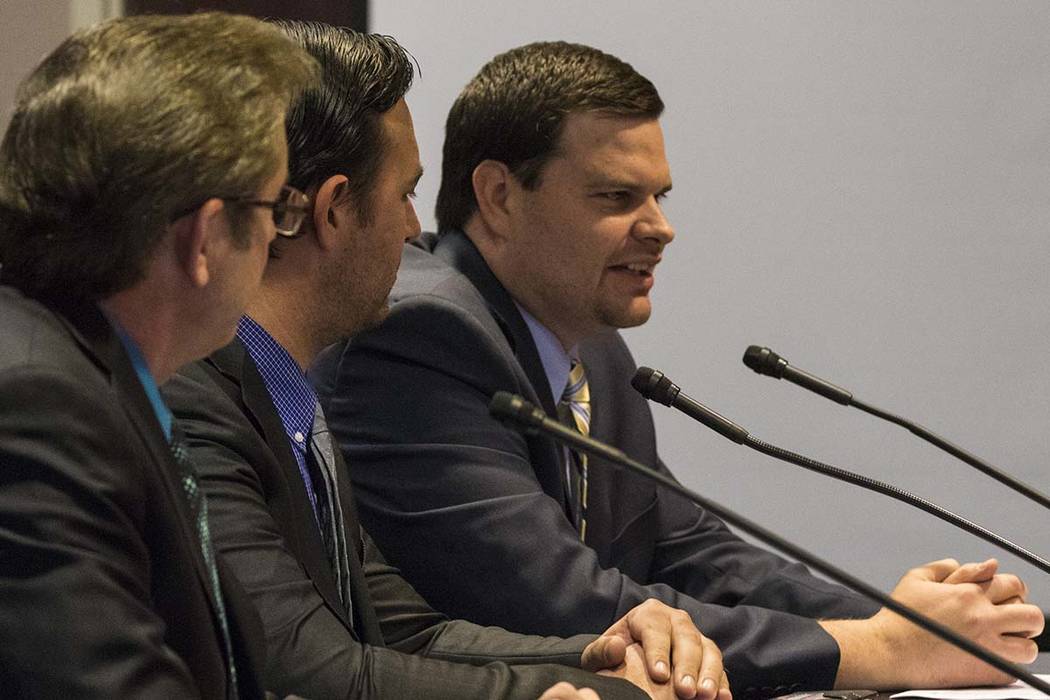 A former Republican assemblyman seeking a seat on the Clark County School Board suspended his campaign Monday.
David Gardner, who sponsored the Clark County School District reorganization bill in 2015, is suspending his campaign to become a board trustee to take a job as senior deputy in the Nevada attorney general's office.
That has been a dream job for Gardner since he got his law degree, he said in an exclusive interview with the Review-Journal.
"When it came down to it, this was something I had been trying to get into since I became an attorney," he said. "It was an opportunity that I've been seeking for a while."
Gardner is also resigning his position on a number of other committees, including the Nevada State Public Charter School Authority board.
Gardner's time with the attorney general's office could be short, however. Incumbent Adam Laxalt is running for governor, and a new attorney general will be elected in November. Gardner said the opportunity was too good to pass up, even with the possibility that a new boss could bring in a whole new staff.
The reorganization bill drastically changed how the school district does business and is aimed at putting more decision-making into the hands of principals and school communities.
During his School Board campaign, Gardner estimated that he and volunteers had knocked on 60 percent of the doors in District F, which represents the southwest part of Las Vegas Valley. The seat is up for grabs because Trustee Carolyn Edwards cannot run again because of term limits.
Gardner was the first to announce his intention to run for the seat, doing so in August, but was joined by eight other candidates. He said he is endorsing Jacquelyn Trumbull because they have similar views on issues facing the school district.
Trumbull, a 43-year-old mother of three, said she was honored to get Gardner's endorsement. Trumbull is the founder and administrative director of Mojave Springs School, a preschool in the valley.
"I think everyone has done a great job, but I think it's time for change," she said of the current board.
Trumbull said she wants to be a voice for early intervention and early education as well as help parents and families find more opportunites.
"A lot of families don't know what exists," she said.
Contact Meghin Delaney at 702-383-0281 or mdelaney@reviewjournal.com. Follow @MeghinDelaney on Twitter.