Kihuen, Flores backing different Democratic candidates for president
January 19, 2016 - 10:07 pm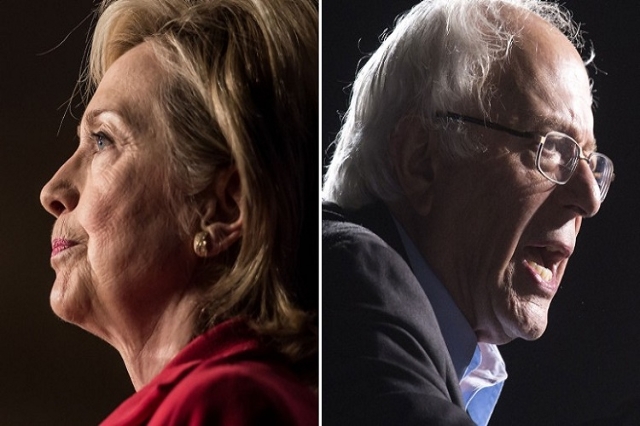 Two Democratic candidates in the 4th Congressional District are supporting different presidential candidates.
Lucy Flores, a former state assemblywoman, is supporting U.S. Sen. Bernie Sanders, I-Vt., who is seeking the Democratic nomination. Meanwhile, state Sen. Ruben Kihuen has pledged his vote as a superdelegate to Hillary Clinton, a former secretary of state and U.S. senator from New York.
The announcements came Tuesday as Democratic candidates worked to shore up support before Nevada's Feb. 20 Democratic caucus. The three-way race for the Democratic presidential nomination also includes former Maryland Gov. Martin O'Malley.
Republicans caucus in Nevada on Feb. 23.
"He's been consistent in his message in that it's not about him," Flores said of Sanders in an interview. "It's about bringing back opportunity for everyday people."
Specifically, Flores said she backs Sanders' push for equal pay, free college tuition and increasing the federal minimum wage to $15 an hour.
In a statement, Kihuen said Clinton offers a "track record of results."
"We both have fought hard in our careers to ensure working families have access to health care, a living wage, and that we invest in early childhood education," Kihuen said.
Kihuen, a superdelegate, can vote at the Democratic convention for Clinton whether she wins the Nevada caucus or not. The party has 718 superdelegates, which include Democratic governors, elected officials and party leaders.
The Democratic caucus and primary system, meanwhile, provide 4,046 delegates for the convention.
The 4th Congressional District seat is held by U.S. Rep. Cresent Hardy, R-Nevada, who is running for a second term. Other Democrats hoping to unseat him include Susie Lee, a philanthropist, and John Oceguera, a retired North Las Vegas firefighter and former Nevada Assembly speaker.
The district includes the northern reaches of Clark County, North Las Vegas and all or parts of six rural counties. The primaries are June 14; the general election is Nov. 8.
Contact Ben Botkin at bbotkin@reviewjournal.com or 702-387-2904. Find him on Twitter: @BenBotkin1