Las Vegas residents fight county's plan for Moulin Rouge site
November 16, 2017 - 8:49 pm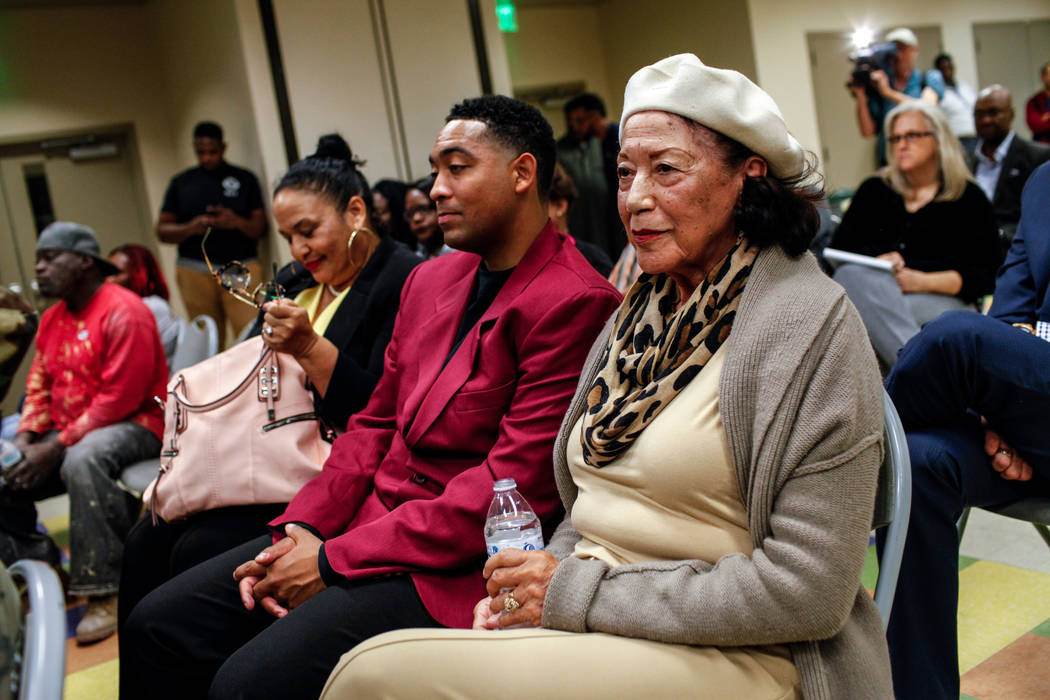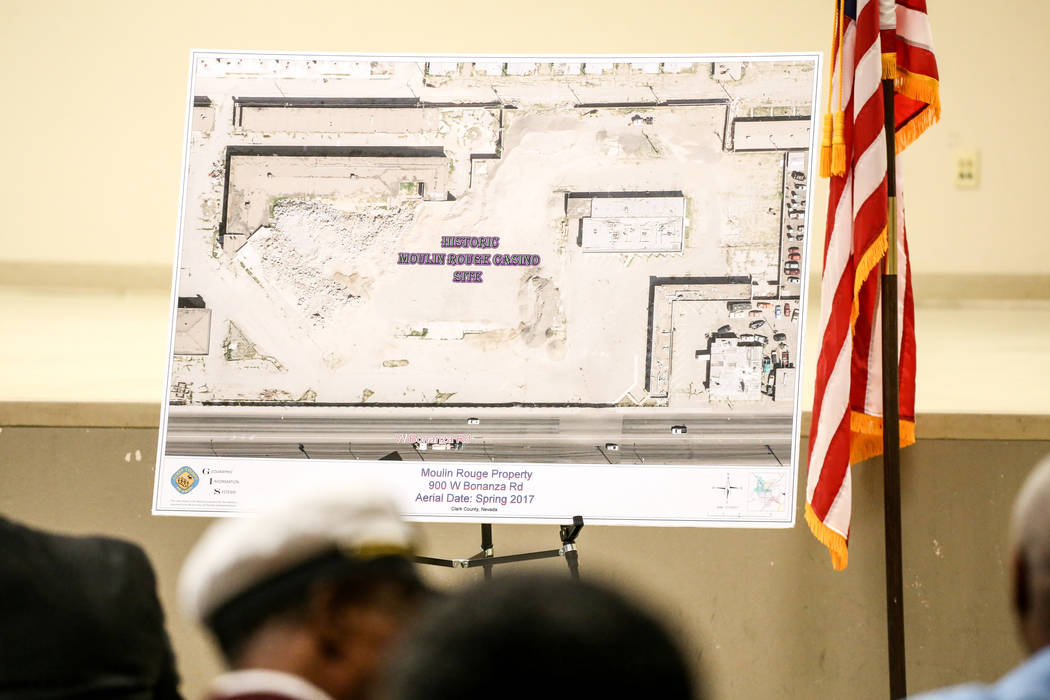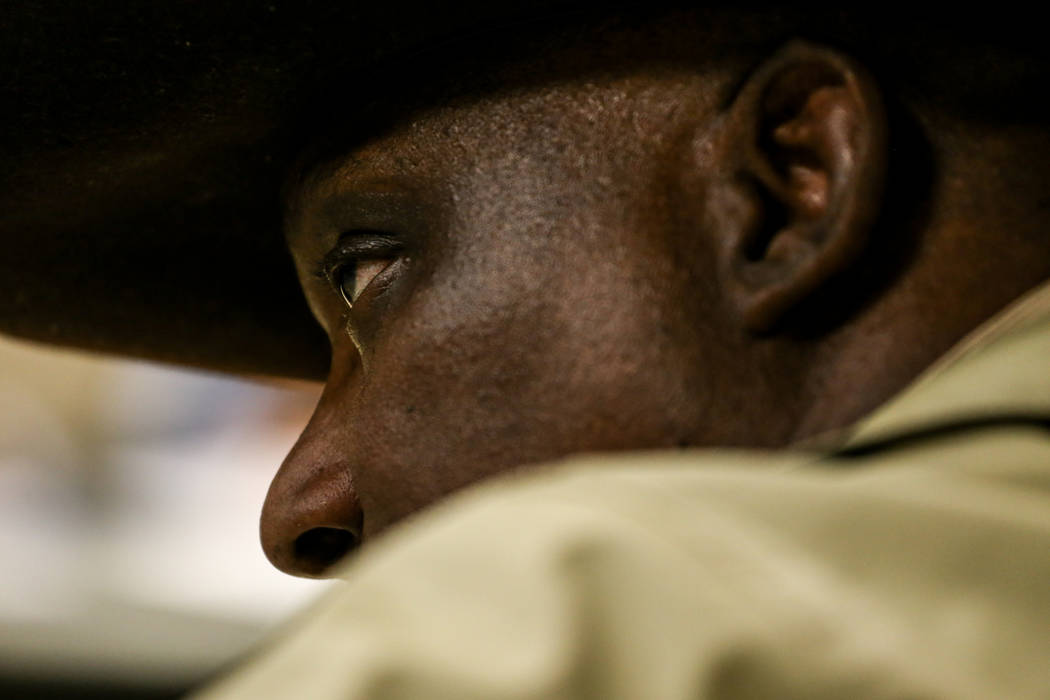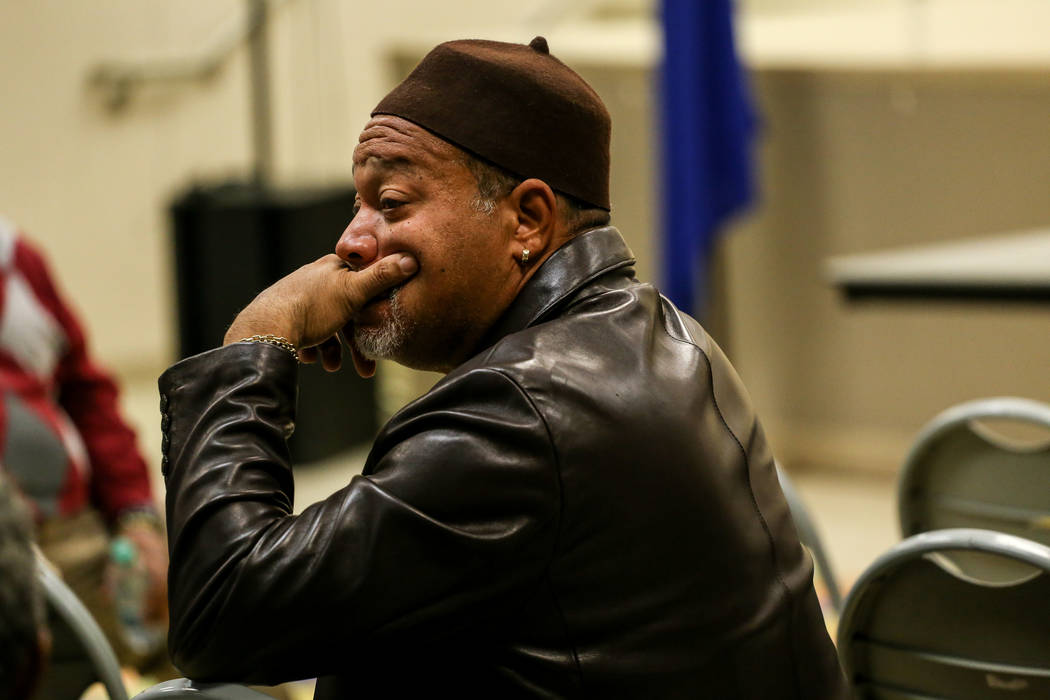 A crowd of predominantly African-American Las Vegas residents urged Clark County officials Thursday to pull back plans to put a new Department of Family Services building on the historic former Moulin Rouge property.
Speakers pleaded with Clark County Commissioner Lawrence Weekly during a town hall meeting not to let the site that housed Las Vegas' first desegregated casino and hotel in the 1950s become a new government building.
A judge last month approved Clark County's $6.2 million bid, which won out over the bids of three other groups that want to revive the Moulin Rouge on the 15-acre Bonanza Road site.
"The best way to uphold this legacy is to turn this into something that can empower our people," Stretch Sanders said.
The Clark County Commission pushed off approving the property purchase when Weekly said he wanted feedback from the community first.
County officials can still walk away from the Moulin Rouge site before a Nov. 29 deadline. If that happens, a judge would again need to decide who the next owner is.
Speakers on Thursday told county officials to find another piece of property for a new Department of Family Services building. The property purchase is on the commission's Tuesday agenda.
Weekly said he heard a lot of "pent-up frustration, a lot of anger, a lot of hopes and dreams" during the Thursday night session, and he asked the other bidders to detail their financial backing.
Las Vegas Moulin Rouge LLC put in a $8 million cash bid — higher than the county's offer. Scott Johnson, who is spearheading that proposal, said Thursday his offer stands.
"Just give us the opportunity to develop this project," Johnson said. "All I need is the opportunity. I can get it done, I just need some time to get it done."
Real Estate Management Services LLC also bid $6.2 million for the site. The fourth bidder, Spec Builders USA Inc., bid $5 million plus demolition costs.
Weekly urged those three groups to get together and start talking about their plans for the site.
Weekly's district includes the former Moulin Rouge property located in the historic West Side, which is inside the city of Las Vegas.
The Moulin Rouge's short but storied run on Las Vegas' historic West Side offered some of the most popular black entertainers of the 1950s a place to stay and play in Las Vegas during a time when Strip hotels were segregated.
Its history earned it a place on the National Register of Historic Places, but the site had fallen into disrepair and is now a series of empty, graffiti-tagged buildings. The city of Las Vegas declared the structures an imminent hazard after fires ravaged them. The site will be razed.
Multiple Moulin Rouge revival attempts over the years have failed, and the property has been in receivership for years.
"I've been here all my life and I've never seen a place look so bad, and everything is built around it," Denise Brown said. "We need to bring some of the tourists to our neighborhood, the way it used to be."
Anna Bailey danced at the Moulin Rouge during its heydey. She took her daughter and grandson to Thursday's meeting.
"I was so thrilled maybe we could get the Moulin Rouge back," Bailey said. "I think it would be good for our morale."
Contact Jamie Munks at jmunks@reviewjournal.com or 702-383-0340. Follow @JamieMunksRJ on Twitter.