Las Vegas Strip barrier project going back out to bid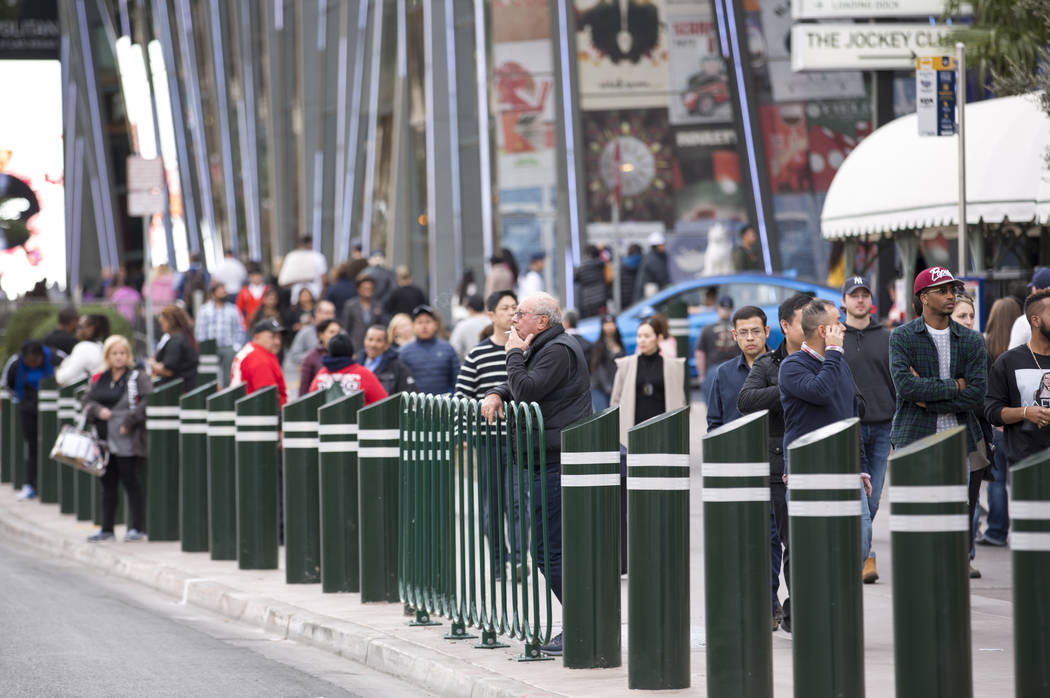 Clark County is putting a Las Vegas Strip safety project back out to bid following a complaint about how workers the project's first phase were paid.
Muller Construction came under fire this year about how it calculated wages for employees installing some 800 steel posts along Strip sidewalks. The posts, known as bollards, are barriers to keep vehicles from traveling onto the sidewalks.
County commissioners in January were poised to approve a $2.5-million contract extension with Muller Construction to install another 600 posts. But the vote was put on hold when the Nevada Foundation for Fair Contracting alleged Muller Construction had misclassified workers and underpaid them for the trades performed.
The county audited the company's payroll and found Muller Construction overpaid some employees and underpaid others. The Nevada Labor Commissioner's office affirmed the county's findings.
Muller Construction has since fixed the underpayments while allowing overpaid employees to keep the extra wages, so company attorney Robert Kern said he was surprised to learn the project is being put out to bid next week without further public discussion or a vote by the county commission.
"We thought, considering the conclusions by the county, that there was no wrongdoing — and that we actually overpaid on the whole — that it was a surprising choice to make unless it was for political reasons," Kern said. "We believe that (the union) Local 872 is using all its influence to make sure non-union shops can't get contracts on the Strip, regardless of what the law says."
Kern and Muller Construction have alleged that the Nevada Foundation for Fair Contracting are being driven by Laborers Local 872. Multiple elected officers for the union hold leadership positions at the Nevada Foundation for Fair Contracting.
Muller Construction, a non-union company, in February sued both the union and foundation for defamation. Leaders at the union and foundation have said nothing inappropriate is happening and they're only looking out for workers.
On Tuesday, foundation president and Laborers Local 872 business manager Tommy White said Muller Construction is fortunate because it can rebid on the project and the state did not temporarily disqualify it from being awarded public contracts.
"I think they got off pretty easy," White said. "If you're not paying your workers correctly either you should be banned from taking jobs or the job should be put back out to bid."
County spokesman Dan Kulin said the bid-winning company wins is expected to start installing bollards around August. The work is estimated to take two to three months.
Contact Michael Scott Davidson at sdavidson@reviewjournal.com or 702-477-3861. Follow @davidsonlvrj on Twitter.