'Little Ethiopia' cultural district nearing reality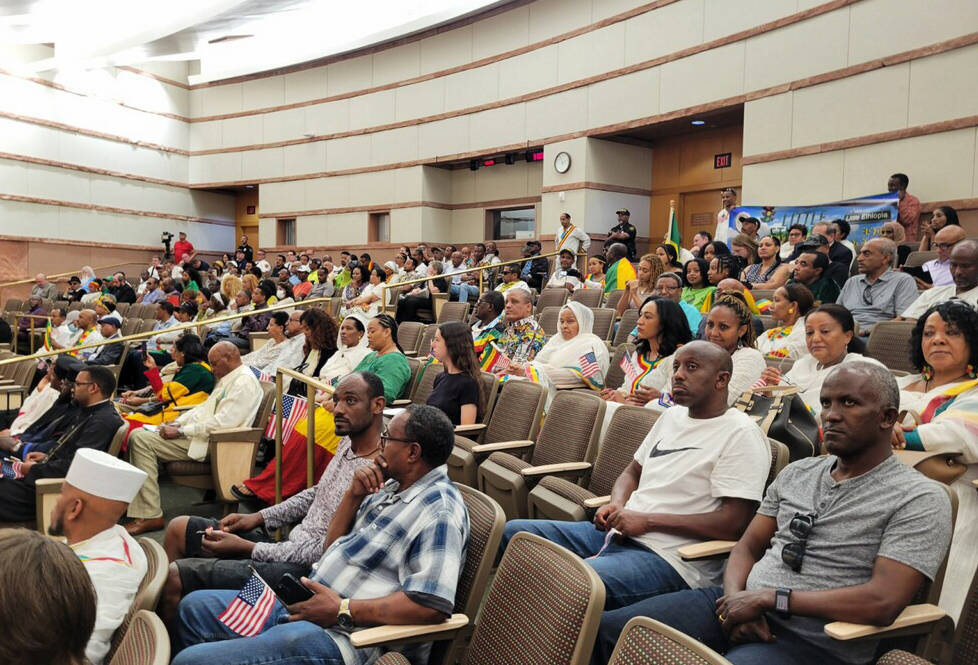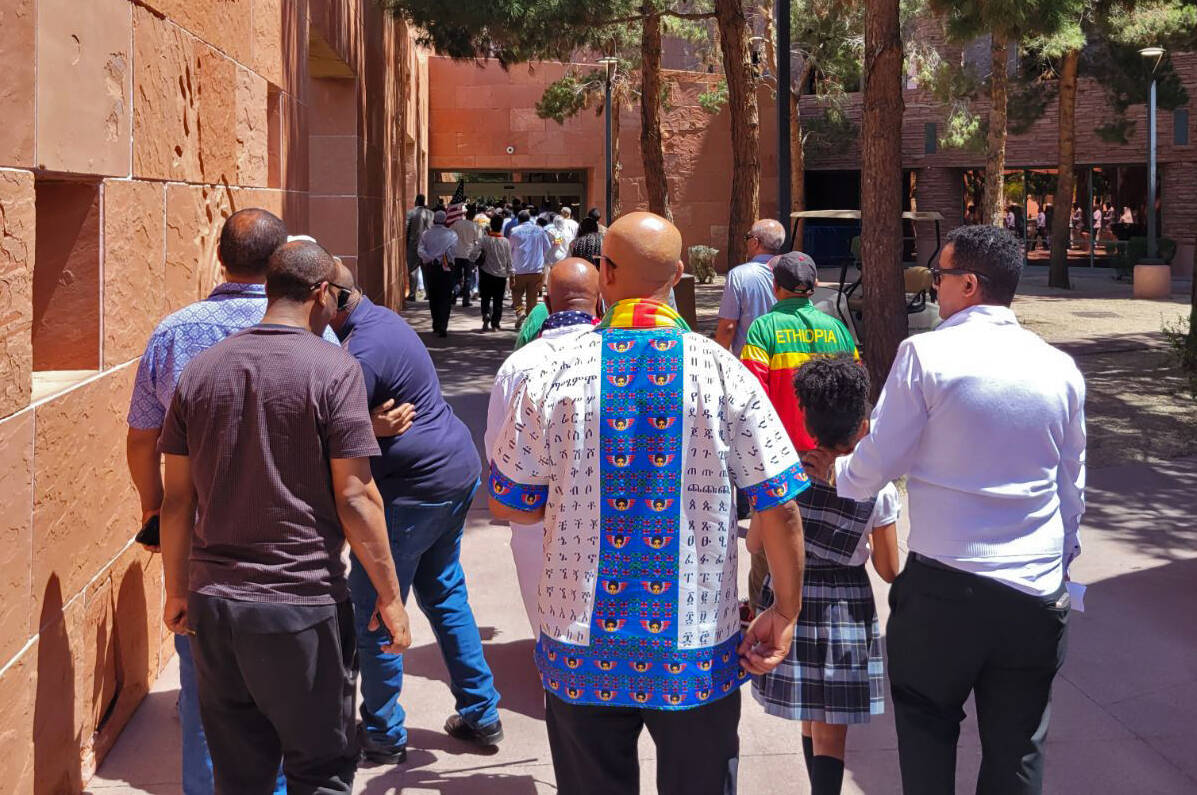 Ethiopian and American flags waved and cheers erupted in the Clark County Commission chambers Tuesday after lawmakers voted to direct the creation of the "Little Ethiopia" cultural district in the central valley.
The unanimous vote instructed staff to draft a proclamation to turn the district into a reality — probably the easiest steps in a four-year effort spearheaded by the Ethiopian Community Center of Las Vegas.
Being the county's first official cultural district "means that we are part of Clark County, and Clark County is part of us," said Girma Zaid, the project's chair. "We're going to work together and make sure that we teach, work with, educate and be part of this great county."
Twain and University avenues will border the corridor located near Decatur Boulevard, where there's a large concentration of Ethiopian restaurants and markets that people in that 40,000-member community in the Las Vegas area frequent.
"That is the epicenter of all our activities, our restaurants, our markets," Zaid said.
Commissioner Jim Gibson said that the slow process, hampered by pandemic-related delays, ultimately helped the corridor because officials were able to capture "the enormity of value you bring to our community."
Commissioner Michael Naft noted that the local Ethiopian community is the first to get such a designation from Clark County.
"Because of that, and no fault of your own, but because of that, the bar was set extremely high for this community to prove the value and the validity for potentially creating a cultural corridor in the area," Naft said.
Zaid offered to advise other communities on creating their own districts.
He recalled conversations with Commissioner Marilyn Kirkpatrick in which she told him to prepare to open more businesses, and the area has seen growth with an increasing number of naturalized U.S. citizens.
The push for "Little Ethiopia" kicked off in 2019. Led by Commissioner Justin Jones, the commission directed staff to draw up rules and processes to enact such designations, which are more common in cities such as Los Angeles and New York City.
Zaid said that efforts to designate the district were renewed last March.
Since then, under the guidance of the county, the project leaders pitched the project at town board meetings, completed a lengthy application process and funded proper notices to the surrounding areas, Naft said.
Commissioners will need to vote a final time on a proclamation.
The nation of Ethiopia has "13 months of sunshine" each calendar year and was home to the oldest known remains of a primate named "Lucy," Zaid said.
He said he wished his group could fund trips so commissioners could see the African country firsthand.
"Without that resource, commissioners, we're bringing Ethiopia to Clark County," Zaid said.
Contact Ricardo Torres-Cortez at rtorres@reviewjournal.com. Follow @rickytwrites on Twitter.