Lombardo wins re-election in race for Clark County sheriff
Updated June 12, 2018 - 10:44 pm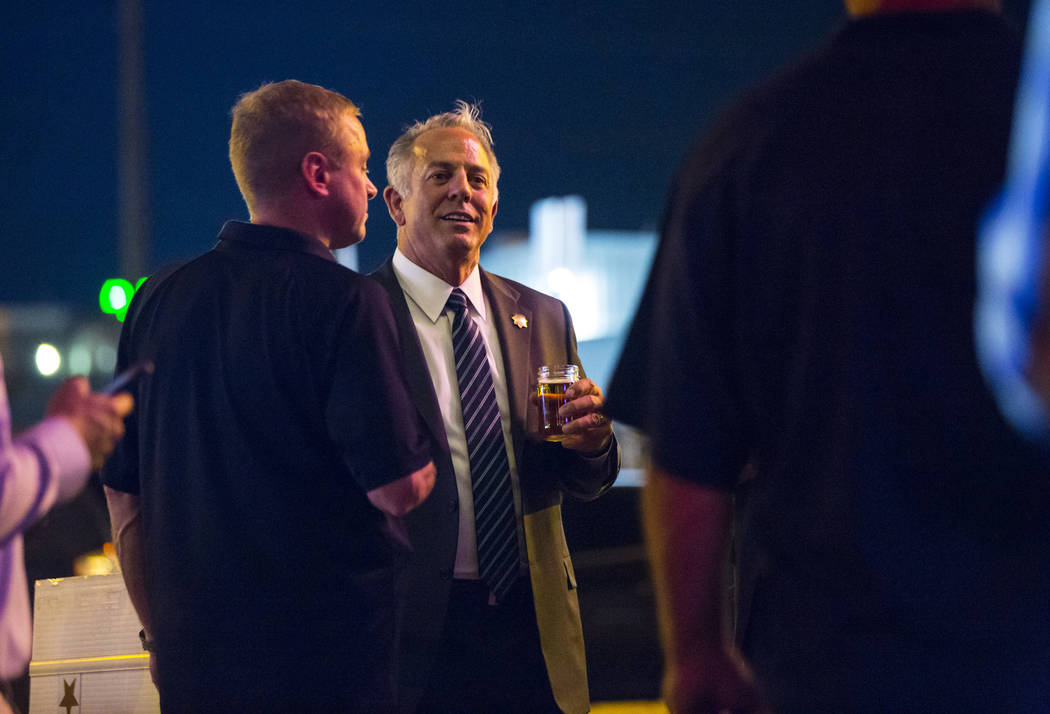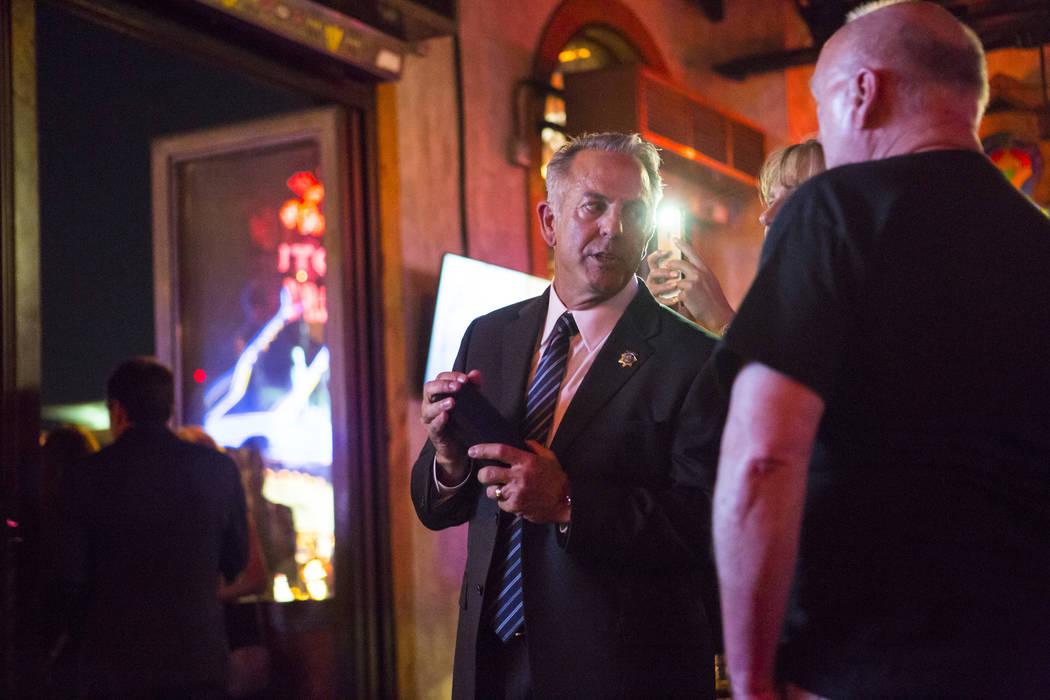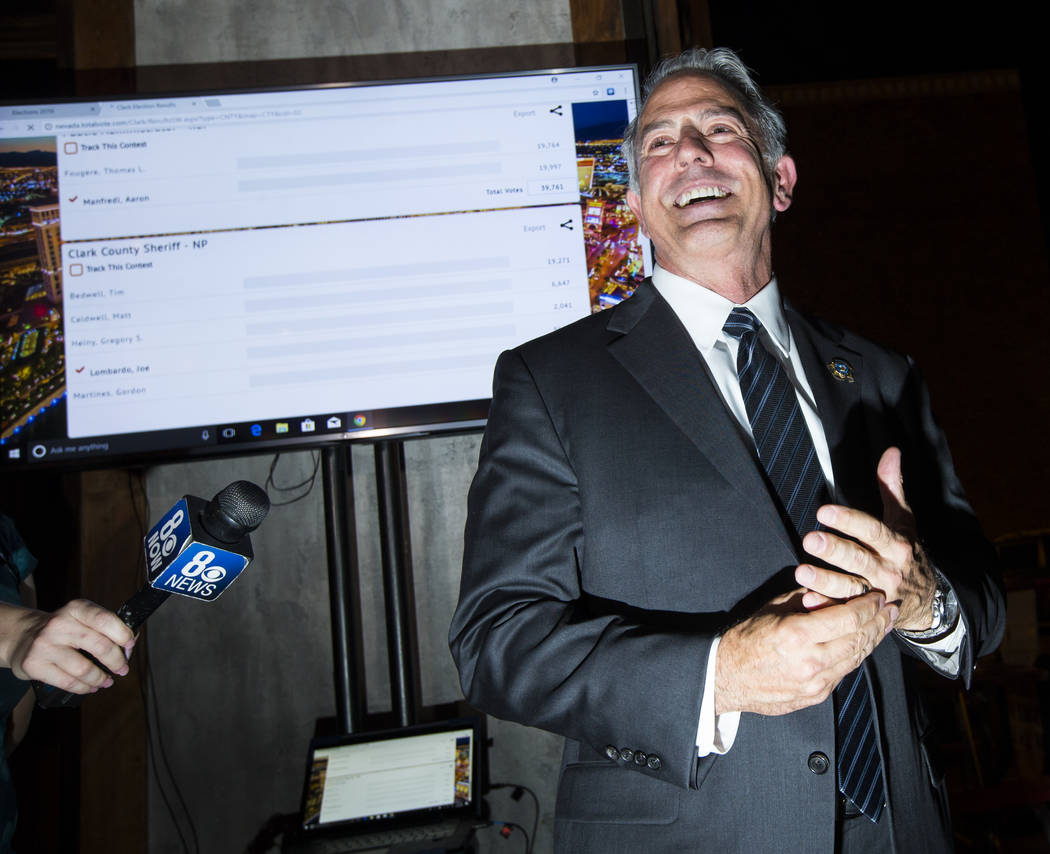 Clark County Sheriff Joe Lombardo will serve a second term as the county's top law enforcement officer.
With most of the votes tallied Tuesday night, Lombardo had a commanding lead in the nonpartisan race for sheriff.
Lombardo told reporters after delivering a speech at his watch party that the Metropolitan Police Department "has been very successful in moving forward and creating a blanket of security for this community. And I want people to understand that, and that's what I want to continue in the next four years."
By about 10:25 p.m., Lombardo had nearly 73 percent of the votes cast in a crowded race for sheriff. He needed more than 50 percent to win the election outright in the primary.
His closest opponent, retired North Las Vegas police Lt. Tim Bedwell, had nearly 16 percent of the vote. Three other candidates — Gregory Heiny, school police Detective Matt Caldwell and former Metro Detective Gordon Martines — had nearly 11 percent of the vote combined.
Lombardo has said he would make mental health resources a priority if elected to a second term, including increased resources at the Clark County Detention Center. He was sworn in as sheriff in January 2015.
During the campaign, Lombardo touted his work in putting hundreds of new officers on the streets. He told the Las Vegas Review-Journal in March that he would like to continue adding officers for proactive, community policing.
Bedwell ran his campaign primarily on issues of transparency and school safety. His loudest criticism of Lombardo during the campaign was the sheriff's handling of department communication after the Oct. 1 Las Vegas Strip shooting.
"I want to congratulate Sheriff Joe Lombardo on his re-election," Bedwell said in a text message Tuesday night. "I commend the Sheriff's campaign for a clean and honorable race. While he and I have differences, our shared purpose is to make Clark County a safe place to live, work and play."
Bedwell did not join the race until February. Lombardo, however, announced his intention to seek re-election in July.
Between Jan. 1 and June 7, Lombardo raised nearly $684,000. In 2017, he raised more than $700,000. Bedwell raised more than $53,000 between January and June.
Contact Blake Apgar at bapgar@reviewjournal.com or 702-387-5298. Follow @blakeapgar on Twitter.
Clark County Sheriff results as of 10:30 p.m. with
Joe Lombardo: 75.29 percent
Tim Bedwell: 14.28 percent
Matt Caldwell: 4.92 percent
Gordon Martines: 3.99 percent
Gregory Heiny: 1.51 percent