More than 50K cast ballots in Clark County in early voting
Updated October 19, 2020 - 8:09 am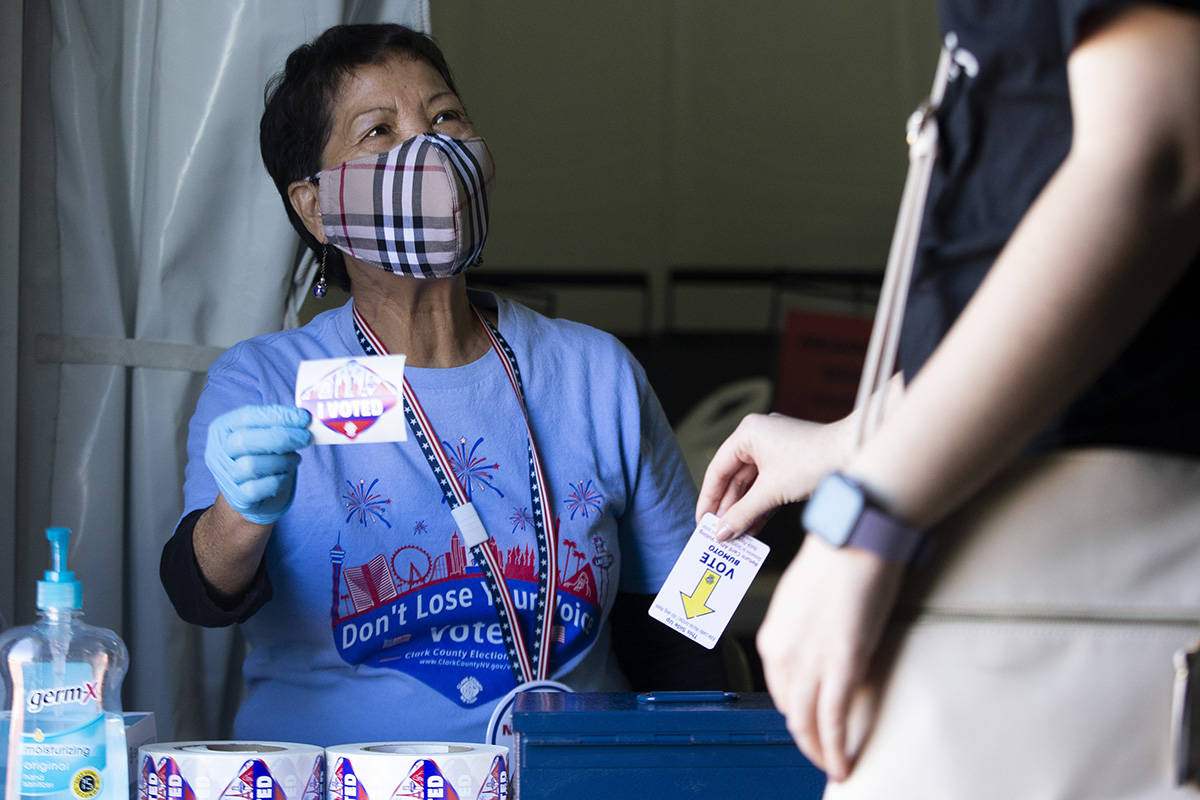 Lines and wait times in Clark County were shorter on the second day of early voting, by most accounts.
That's because slightly fewer people voted Sunday.
The Clark County Election Department released early voting numbers Monday morning.
On Sunday, 23,135 people cast ballots, slightly fewer than the 27,217 who voted Saturday.
The busiest locations Sunday were the same three sites that saw the most activity Saturday: Centennial Center (1,626 voters), Downtown Summerlin (1,595) and Henderson's Galleria at Sunset mall (1,483).
In total, 50,352 people in Clark County had voted after just two days of early voting at 35 centers.