Not living in a tent: Senior grateful for affordable apartments
Updated April 6, 2023 - 6:29 pm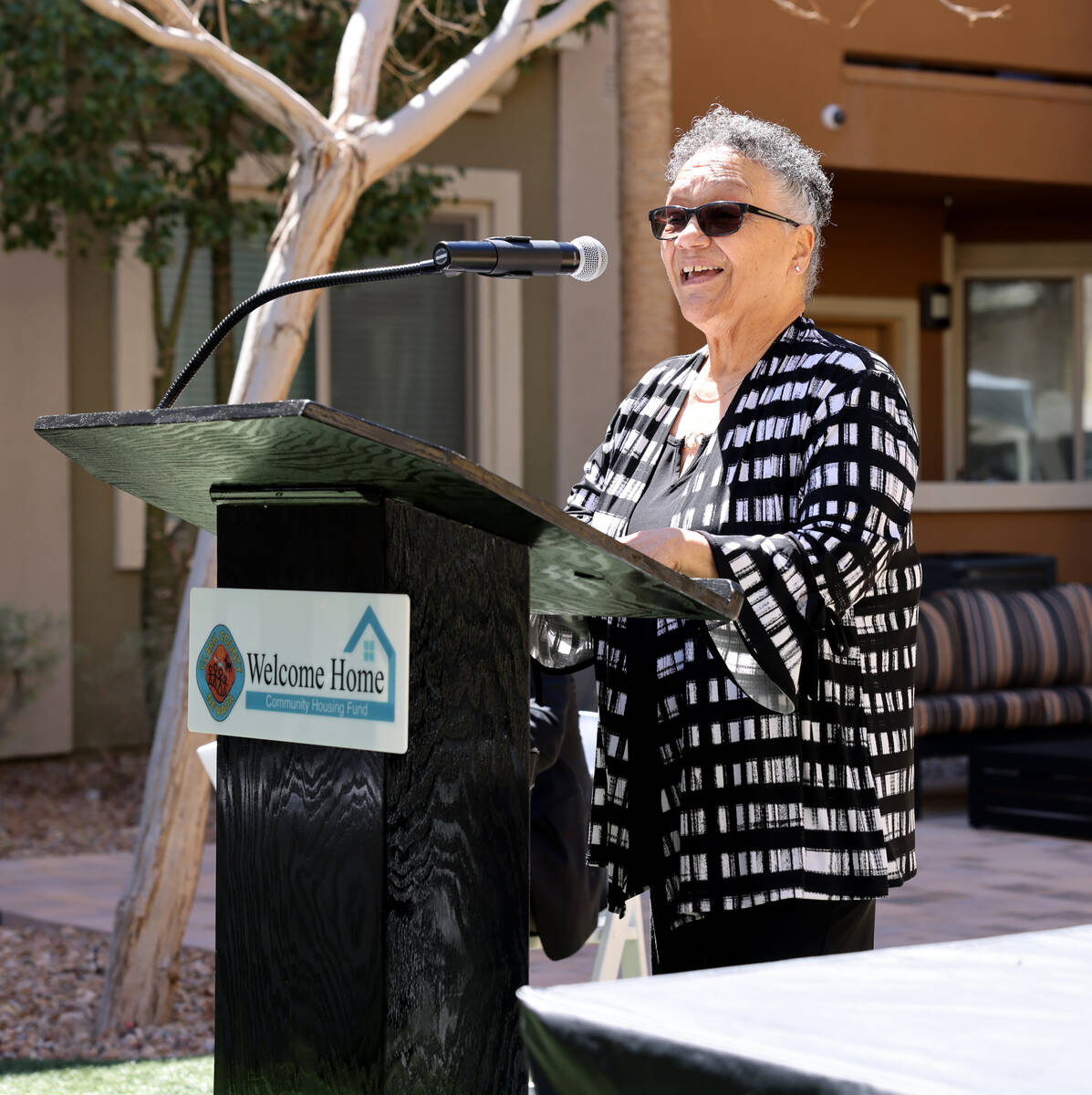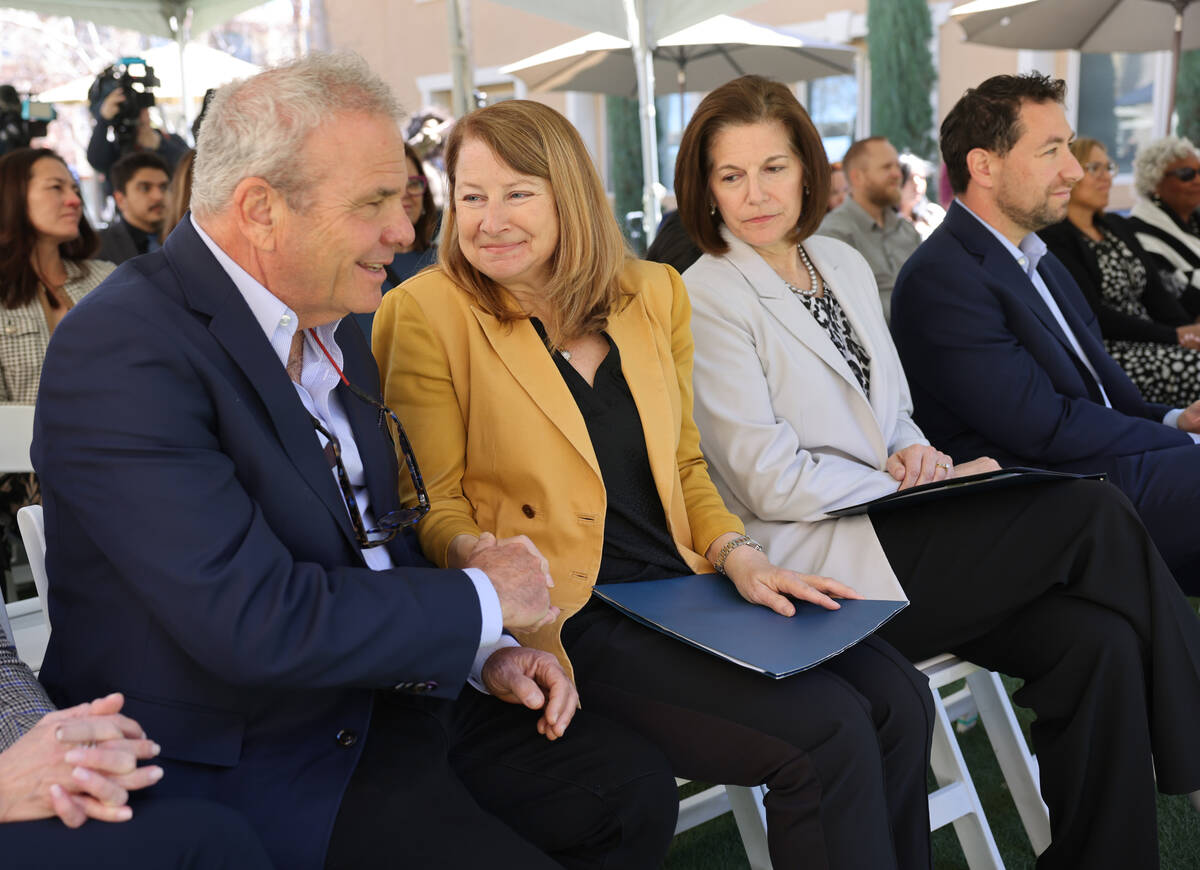 If weren't for the Ensemble Senior Apartments, 70-year-old Carmen Campione said she'd probably be living in a tent.
Campione spoke at an event Thursday in which officials signed documents handing five acres of federal land over to Clark County, so a complex similar to Ensemble could be built at Eastern Avenue and Pebble Road.
The planned 195-unit complex of one- and two-bedroom apartments, being constructed by Ovation Design &Development, is expected to break ground this year and open in 2025, project manager Jess Molasky said.
It will include a swimming pool, a jacuzzi, meeting facilities, a wellness center, accessible showers and a hair salon, the county said.
"The project represents one of the first efforts in the county's groundbreaking Welcome Home initiative aimed at creating more affordable housing options for those Las Vegas Valley residents most in need," the county said.
In September, the county approved about $120 million to fund housing projects under the initiative. The county said it will earmark $10 million from those funds and $1.8 in American Rescue Plan dollars for the new complex.
U.S. Sen. Catherine Cortez Masto, who advocated for the land transfer, said initiatives like this one "requires everyone to come together."
"It starts from the ground up," she said. "It starts also not only developing and getting that land initially, but it requires individuals that have the patience … to put this together."
The Nevada Democrat touted the partnership with the Bureau of Land Management, the U.S. Department of Housing and Urban Development, Clark County and the developer in getting the deal done.
And a lack of these kinds of projects increases their importance, the developer said.
"Affordability has become such an issue that these affordable housing projects are so much more important," Molasky told the Review-Journal. With rising building costs and supply chain impediments, "the deal wouldn't be possible" without public-private partnerships, he said.
Molasky said Ovation has developed 13 affordable senior-living communities.
Still, he added, there are wait lists as "the gap is pretty big on how many houses are needed."
Clark County estimates a shortage of more than 85,000 homes for low- and very low-income earners.
Campione said she and her husband earn less than $2,000 a month. They rent a one-bedroom unit at Ensemble for $600 and don't need to pay for utilities.
She heard about Ensemble about five years ago from her mother-in-law, who lived there. They got a call back from management two weeks after completing an application and moved from Arizona shortly after.
"I love it here," the Puerto Rico native said in Spanish. "The community is beautiful."
She said that it has been easy to make friends and that organizations regularly visit to provide food and essential items, further helping them "economize."
Campione implored seniors with limited budgets to apply.
"I live in a beautiful place," she said. "It's beautiful, comfortable and with good people."
Clark County Commissioner Michael Naft complimented her senior complex.
"There really aren't many places in our community like this, where people, regardless of the affordability, they want to be here," he said.
Contact Ricardo Torres-Cortez at rtorres@reviewjournal.com. Follow @rickytwrites on Twitter.