Pot, constables and streamlined fines pack Clark County agenda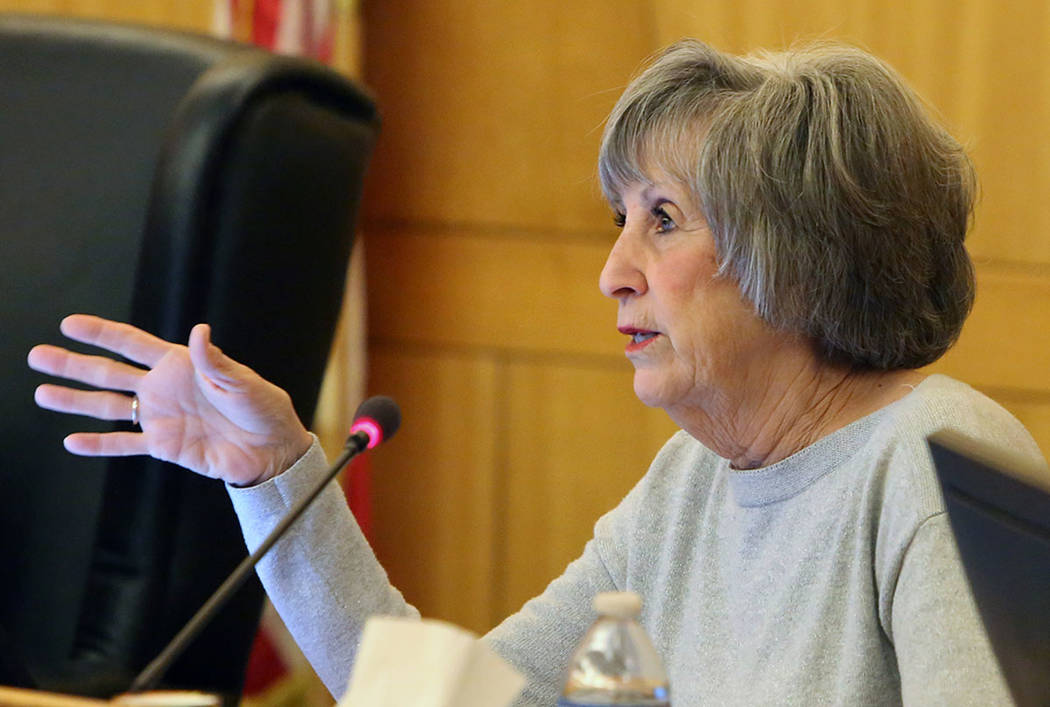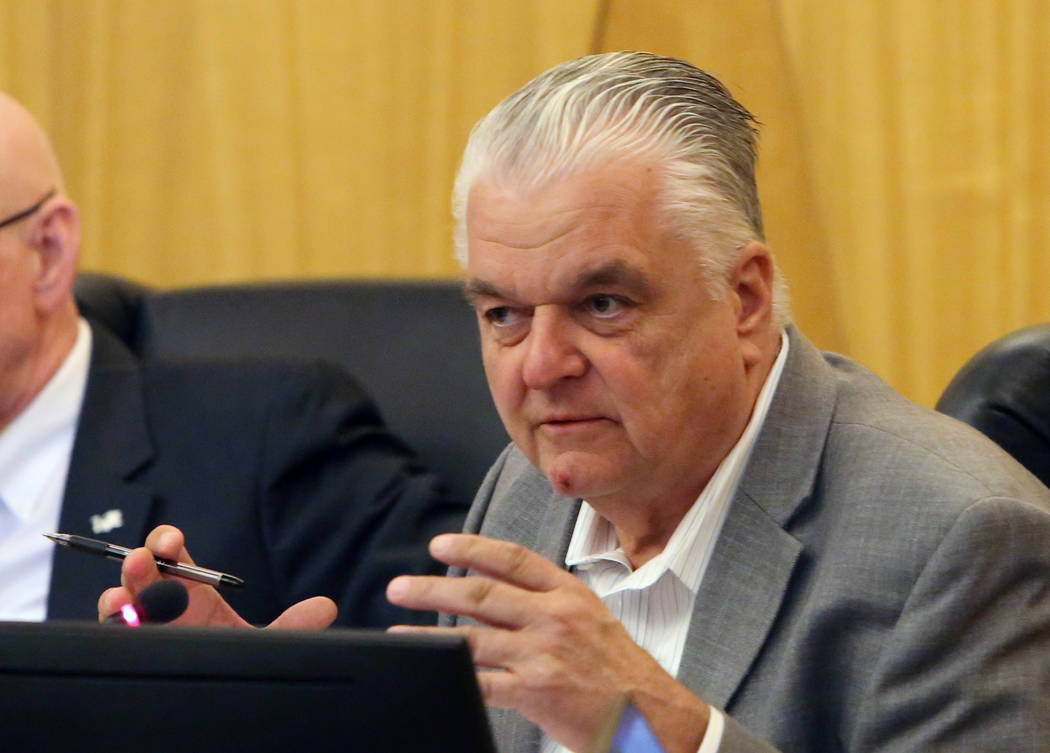 Violators of county codes could be fined hundreds of dollars on the spot if the Clark County Commission approves a new law Tuesday.
The law is expected to help code enforcement officers crack down on violations including illegal short-term rentals, abandoned vehicles on a property and improper storage of hazardous waste.
Under the proposed fine structure, officers could charge $100 for a first violation, $250 for a second and $500 for subsequent violations.
County officials hope that the system will more quickly bring offenders into compliance. The current process relies on the courts, and it can take eight weeks before a fine is imposed.
"This is designed as a compliance tool, not a punitive tool," county code enforcement chief Jim Andersen told commissioners at their April 17 meeting.
Marijuana store moratorium
Also on Tuesday, Commissioner Susan Brager will find out whether her colleagues have an appetite for her proposed ban of standalone retail marijuana stores.
The ordinance would not affect existing recreational marijuana stores because they all operate with medical marijuana dispensaries.
However, it would effectively stop any more recreational stores from opening. The state is not issuing licenses for new medical dispensaries at this time.
Constable office at risk
Despite constables in Henderson and North Las Vegas coming under scrutiny in recent months, the Mesquite constable's office may be on the chopping block.
Commissioner Marilyn Kirkpatrick will introduce an ordinance at Tuesday's meeting to abolish the office effective July 1. Commissioners will vote on the ordinance at their May 15 meeting.
Kirkpatrick could not be reached for comment. But at the commission's April 17 meeting, she brought up her displeasure with the office, which serves civil documents such as subpoenas, wage garnishments and eviction notices.
"There's a variety of issues that are concerning," she said. "They're an outlying community. I think it can be better handled by the police department that is out there."
Constable Duane Thurston said he was "dumbfounded" to see the item on the agenda.
"There's nothing out of line that I know of," he said.
Funding for detox services
Commissioner Steve Sisolak has requested a discussion over whether the county could fund WestCare's detoxification center or find a replacement to avoid a gap in services.
WestCare, a national nonprofit which runs a triage center at 323 S. Maryland Parkway, closed another Las Vegas location in November. It's threatening to close its remaining location if it can't secure funding by the end of May. Medical experts fear that the closure would place a burden on already overrun hospital emergency departments.
WestCare is the only treatment provider in Las Vegas offering free detoxification services.
While a county audit completed in January found that WestCare owed about $1 million in credit for services covered by Medicaid, Sisolak said he plans to recommend that the county extend funding to WestCare temporarily so the two sides can reach an agreement.
"A gap in service is not an acceptable alternative," Sisolak said. "Whether it's one person, 10 people or 100 people that fall through that gap, those are lives that could be lost, and I don't want to take that chance."
Contact Michael Scott Davidson at sdavidson@reviewjournal.com or 702-477-3861. Follow @davidsonlvrj on Twitter.