Reid wants to use campaign funds for post-retirement assistant
November 2, 2015 - 6:16 pm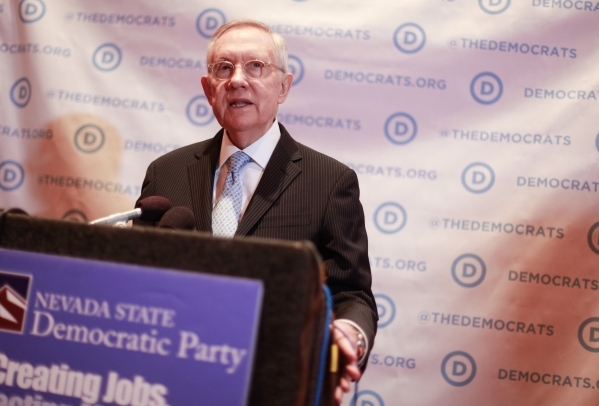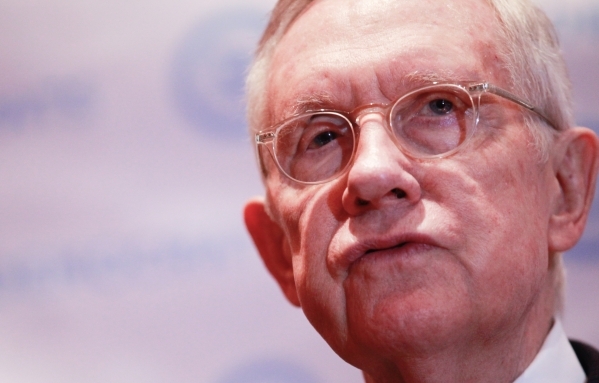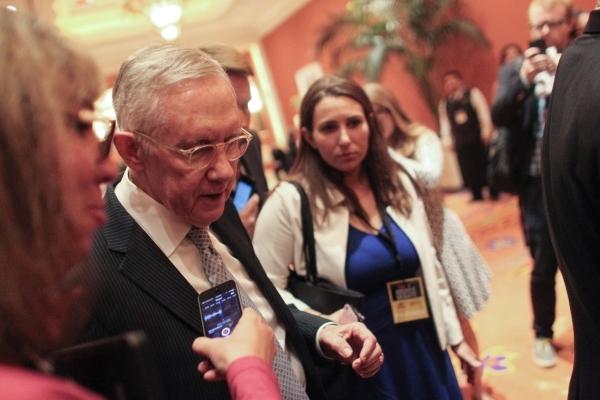 Senate Minority Leader Harry Reid has asked the Federal Election Commission for an opinion on whether he can tap his campaign fund to pay for a full-time assistant after he's retired from the Senate.
Attorneys for Reid, D-Nevada, sent a letter to the FEC, which regulates campaign finance, on Oct. 22. Reid, who is not running for re-election, will leave office after the November 2016 elections, when voters elect a successor.
"Leader Reid's legislative and campaign-related activities have been substantial, and as a result, the broad sweep of responsibilities related to those activities will not cease upon the expiration of his term," says the letter, which seeks an advisory opinion.
The assistant's work would include organizing and storing archival Senate records, managing correspondence and drafting materials about Reid's time in office. Reid's attorneys say the employee won't be a family member.
"At this time, Leader Reid cannot predict with any degree of certainty when he would expect those tasks to end," Jonathan Berkon, one of Reid's Washington, D.C.-based attorneys, wrote in a follow-up email on Oct. 27 to the FEC.
The letter notes the federal government funds similar costs for former speakers of the U.S. House, but not former majority leaders of the U.S. Senate. Reid was Senate majority leader for eight years, becoming the minority leader after Republicans won control of the Senate in the 2014 elections.
The letter also asks if Reid can use funding from the Searchlight Leadership Fund, his leadership PAC, to pay for the costs of "winding down" his office.
Reid's campaign committee reported having $540,299 cash on hand in its quarterly filing in October for the three-month period ending Sept. 30. Reid's Searchlight Leadership Fund, which also supports candidates, reported $60,804 cash on hand in its mid-year filing for the period ending June 30.
Contact Ben Botkin at bbotkin@reviewjournal.com or 702-387-2904. Find him on Twitter: @BenBotkin1