Ross Miller draws challenger for District C seat
Updated May 23, 2023 - 4:34 pm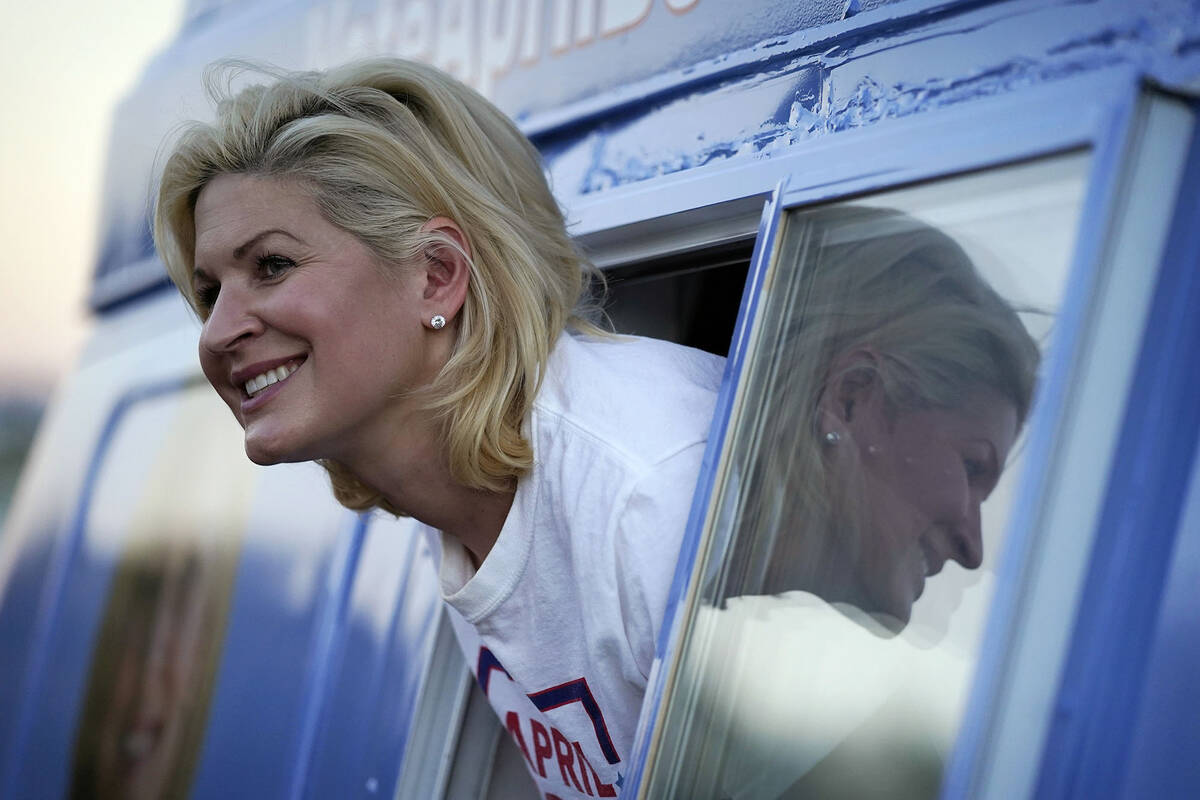 Las Vegas Republican real estate attorney April Becker, who ran unsuccessfully for the 3rd Congressional District last year, has announced her 2024 candidacy for Clark County Commission in District C, a seat currently held by Democrat Ross Miller.
"I'm running to restore honesty, transparency, and accountability to Clark County's commission," Becker said in a Tuesday statement. "I look forward to getting results for the people who call our community home and bringing leadership with integrity to our county commission."
Becker previously ran against Democratic Rep. Susie Lee in Congressional District 3 in 2022, but lost by less than 4 percentage points — the closest a challenger came to defeating a congressional incumbent in Nevada in the midterms.
Miller won his election in 2020 by just 10 votes against then-Las Vegas Councilman Stavros Anthony, although a recount later added five votes to Miller's total.
Becker, a UNLV alumna and "top litigator" in Las Vegas, said she is running to bring accountable leadership to the Clark County Commission, calling the commission a "source of constant embarrassment," pointing out the recent ethical concerns surrounding Commissioner Justin Jones. She criticized Miller for not calling on Jones to step down.
In a campaign statement to the Review-Journal, Miller said that he welcomes and respects all challengers' right to run.
"For the next year, however, I'm totally focused on protecting neighborhoods in District C and enhancing public safety," he said.
Becker also ran for Nevada state Senate against Democratic Majority Leader Nicole Cannizzaro in 2020, losing a close race by just 631 votes.
Contact Jessica Hill at jehill@reviewjournal.com. Follow @jess_hillyeah on Twitter.