Save Red Rock group wants Clark County lawsuit dismissed
January 10, 2017 - 9:43 pm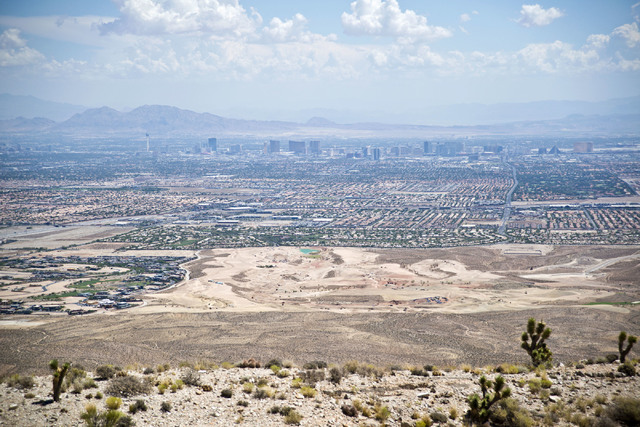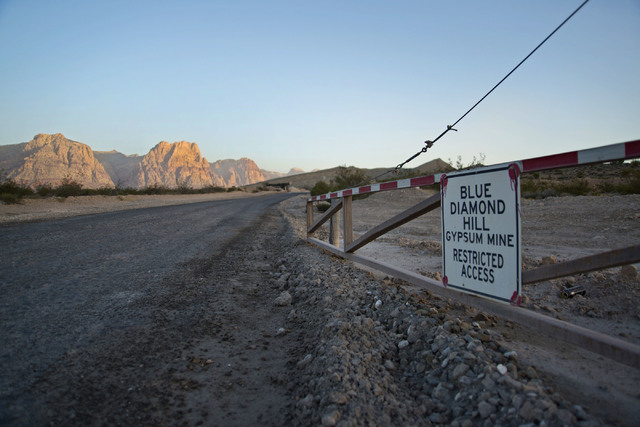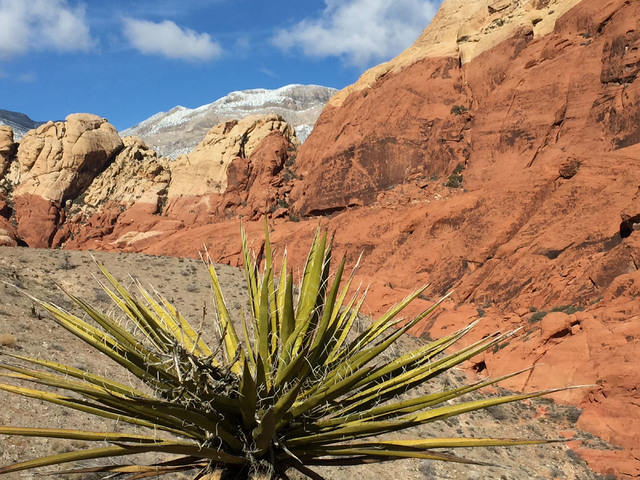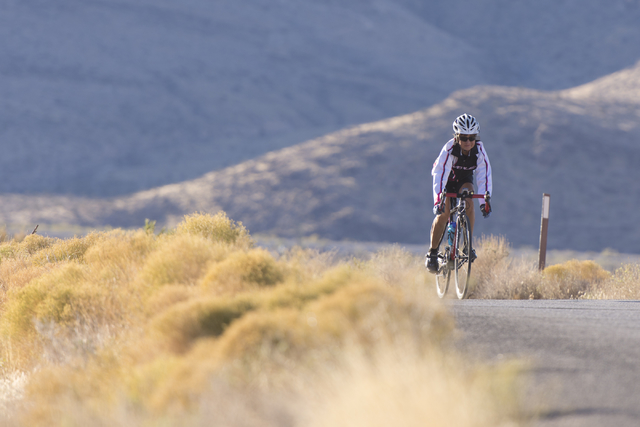 A local environmental nonprofit is invoking Nevada's anti-SLAPP law in an attempt to dismiss a lawsuit filed last month by Clark County, according to a court motion filed Monday.
Save Red Rock attorney Justin Jones said the lawsuit, filed in Clark County District Court, could bar the nonprofit from testifying at County Commission meetings against a plan to build about 5,000 homes atop Blue Diamond Hill, located near the Red Rock Canyon National Conservation Area.
"To take legal action to stop a citizens organization from participating in the public process is precisely the opposite of what the county should be doing," Jones said.
SLAPP stands for "strategic lawsuit against public participation." The state's anti-SLAPP law is a special method to dismiss lawsuits filed to chill a defendant's claim of First Amendment protection.
Both Save Red Rock and Gypsum Resources, the mining company that wants to develop Blue Diamond Hill, are named as defendants in the county's lawsuit.
County spokesman Dan Kulin said the county is not seeking to block any person or organization from speaking at commission meetings against the proposed development.
Instead, Kulin said, the county wants the court to determine if arguments Save Red Rock made in 2011 — when commissioners approved a previous concept plan — may be used again as the basis for a different decision.
Project spokesman Ron Krater wrote in a statement that Save Red Rock's objections to the concept plan were settled in 2011.
"Our position has always been and continues to be that the original Concept Plan, with conditions, continues to be valid," Krater wrote.
Judge Jerry A. Wiese is scheduled to hear a motion for a partial summary judgment on Jan. 31. Chiefly, the county wants to know if the concept plan in 2011 ever expired. Wiese is also scheduled to hear the anti-SLAPP motion to dismiss on Feb. 9.
Jones said he has requested that the two hearings be consolidated.
Contact Michael Scott Davidson at sdavidson@reviewjournal.com or 702-477- 3861. Follow @davidsonlvrj on Twitter.