Sen. Dean Heller urges Obama against last-minute monument designation for Gold Butte
November 18, 2016 - 4:28 pm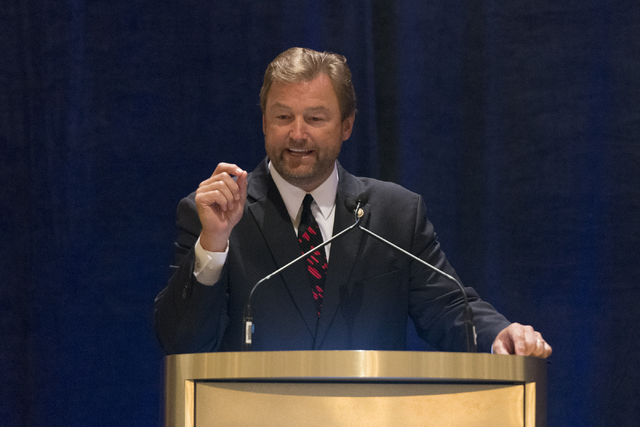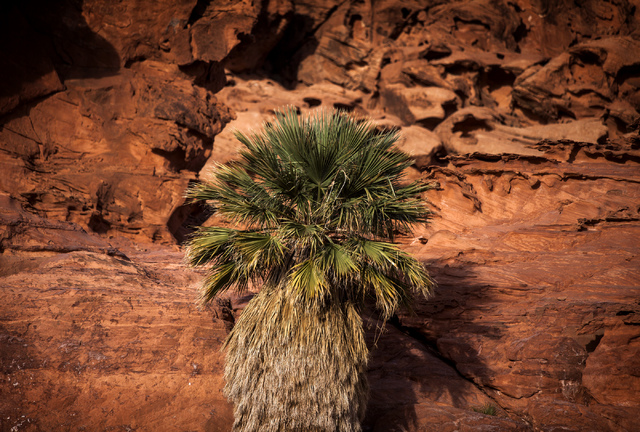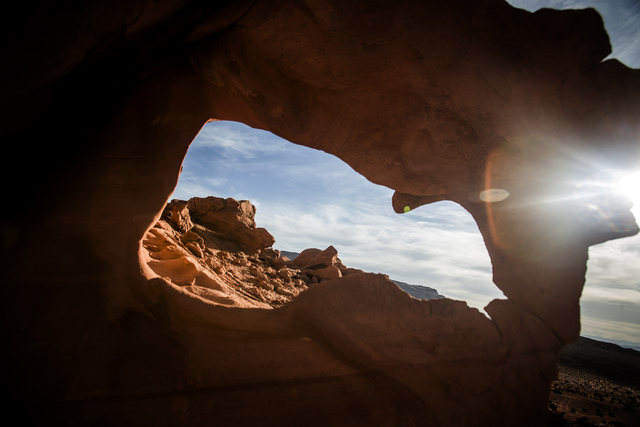 Nevada's soon-to-be senior U.S. senator doesn't want to see any new national monuments designated in or around the state in the waning days of Barack Obama's presidency.
In a letter to Obama Thursday, Sen. Dean Heller called on the president to "abandon any plans to unilaterally designate" new national monuments in the Gold Butte area of northeastern Clark County and in the Owyhee Canyonlands of southeastern Oregon, which borders Nevada.
"Despite what some advocates may portray, there is widespread local disagreement regarding these proposals," wrote the Republican from Carson City.
As he notes in his letter, Heller will become the senior member of Nevada's congressional delegation when Senate Minority Leader Harry Reid leaves office next year.
At Reid's urging last year, Obama used his authority under the Antiquities Act of 1906 to designate Basin and Range National Monument on 704,000 acres in Lincoln and Nye counties.
Now Reid is pushing the White House to set aside roughly 350,000 acres around the ghost town of Gold Butte.
Advocates for the proposal worry that this could be their last chance to set aside the area for a while. They don't expect such conservation measures to find much support from a GOP-controlled Congress or the Trump administration.
The Gold Butte area is perhaps best known as the scene of a Bureau of Land Management cattle roundup that triggered the 2014 standoff between federal authorities and the armed supporters of local rancher Cliven Bundy.
The remote landscape hemmed in by Lake Mead and the Grand Canyon is also home to galleries of ancient rock art, fields of twisted sandstone and fossilized reptile tracks that predate the dinosaurs.
The proposed Owyhee Canyonlands National Monument would take in more than 2 million acres of public land along the Nevada border in southeastern Oregon.
The area is about 115 miles east of the now-famous Malheur National Wildlife Refuge, where two of Bundy's sons led an anti-government occupation earlier this year.
In his letter, Heller said he remains committed to what he called "the Nevada model" for conserving land through a collaborative legislative process like the one in 2014 that led to the creation of Tule Springs Fossil Beds National Monument at the northern edge of the Las Vegas Valley.
"Any action that vastly changes the management of hundreds of thousands of acres of federal land, including the establishment of any new national monuments, ought to be considered through the public congressional process," he wrote.
Heller sent a similar letter to the White House in 2014 warning Obama against designating Gold Butte after Rep. Dina Titus, D-Nev., urged presidential action to protect what she called "a national treasure in Southern Nevada."
Obama has already designated two dozen national monuments from Maine to Hawaii, the most of any president.
During a press conference in Las Vegas in August, Reid said he was confident Gold Butte would be added to that list.
"It's going to happen," the outgoing senator said.
Contact Henry Brean at hbrean@reviewjournal.com or 702-383-0350. Follow @RefriedBrean on Twitter.
Heller Letter to President Obama on National Monument Designation by Las Vegas Review-Journal on Scribd
Related: Reid says he's 'confident' Obama will designate Gold Butte a national monument