Thousands of votes still need to be counted in Clark County, statewide
Updated November 9, 2022 - 7:31 pm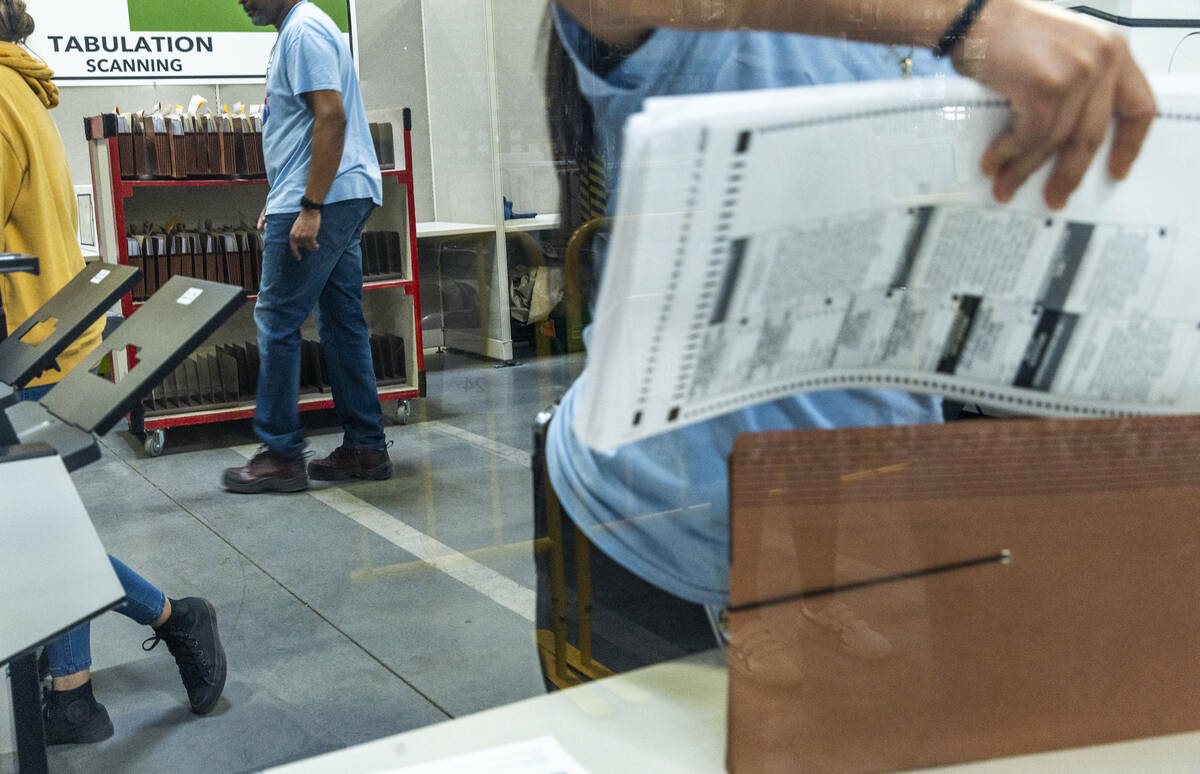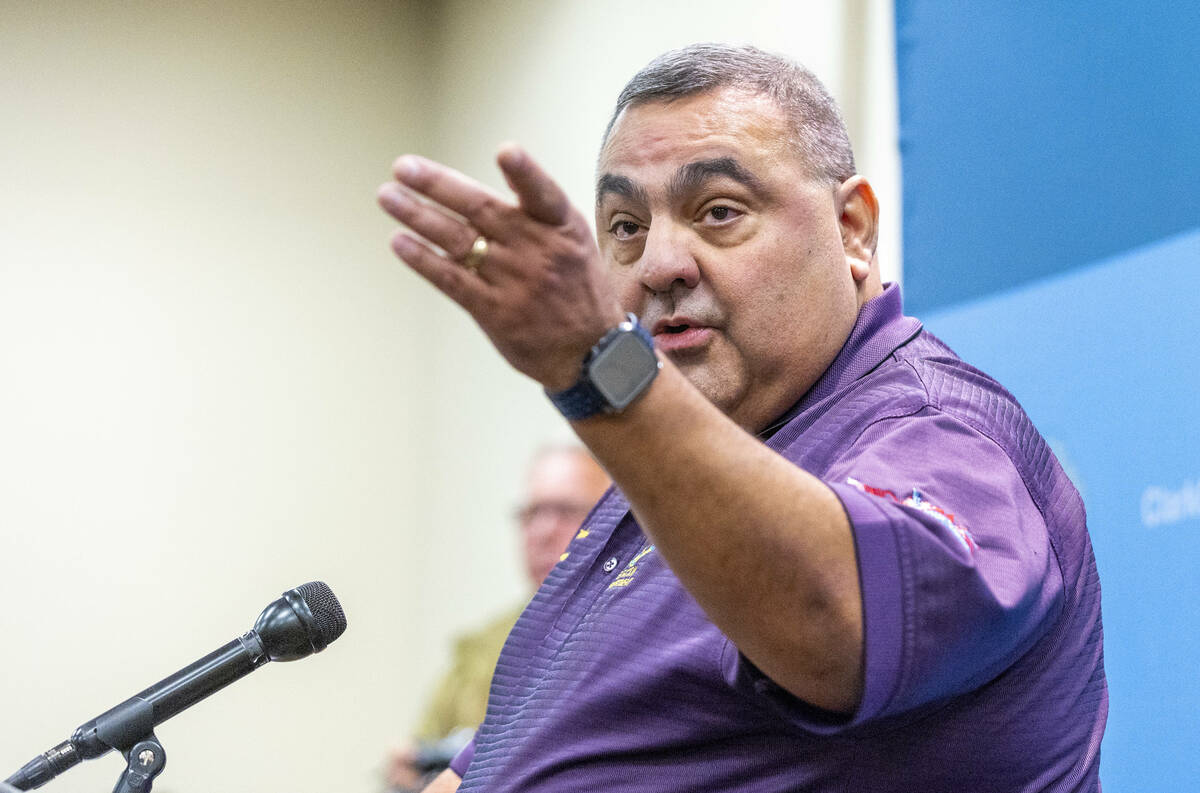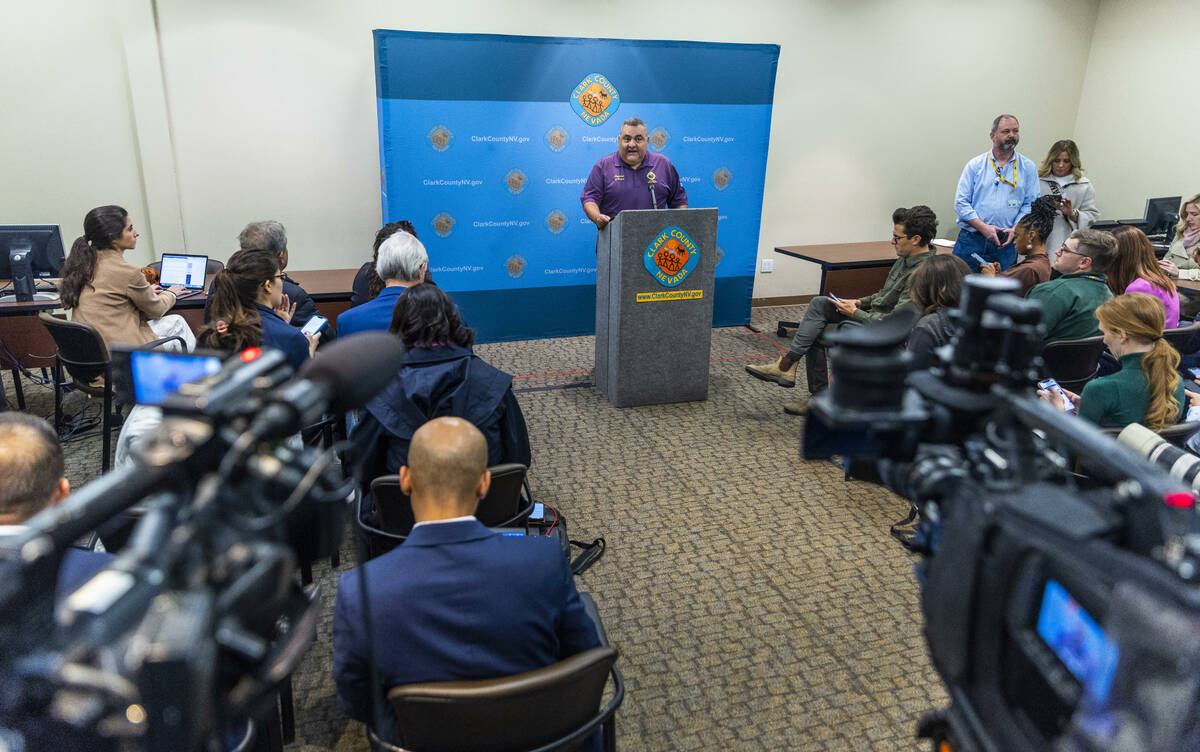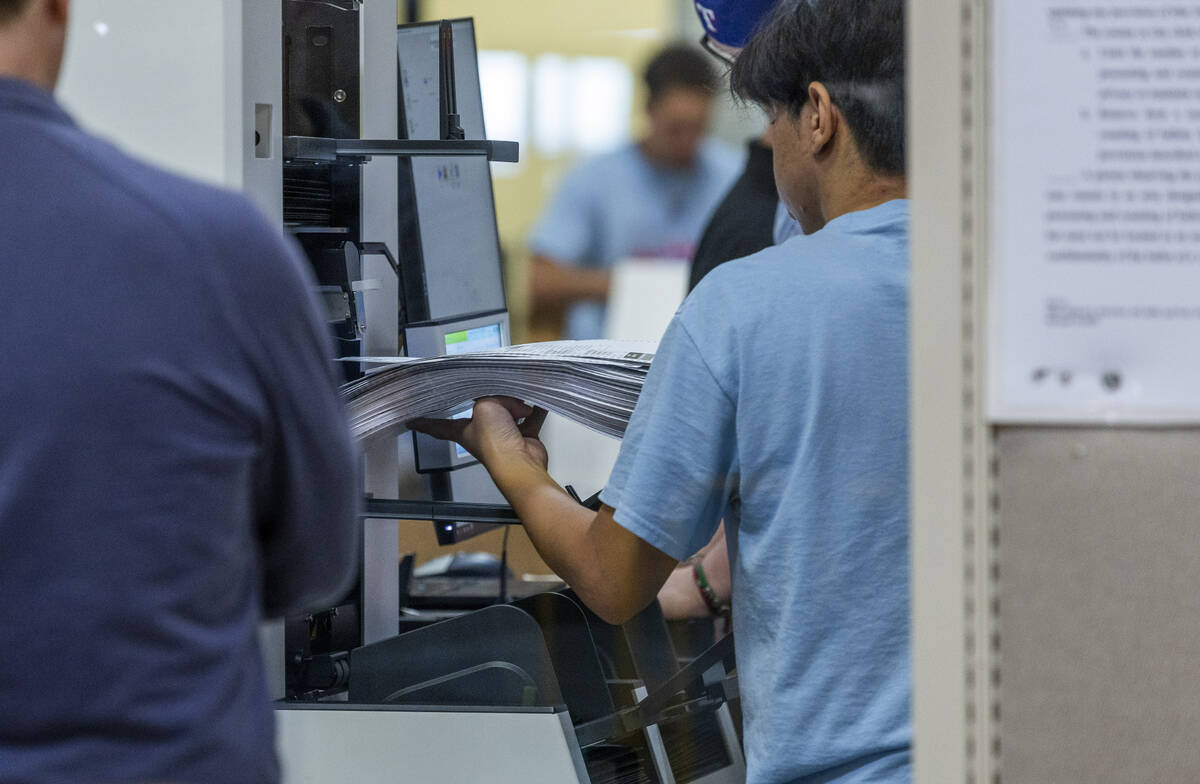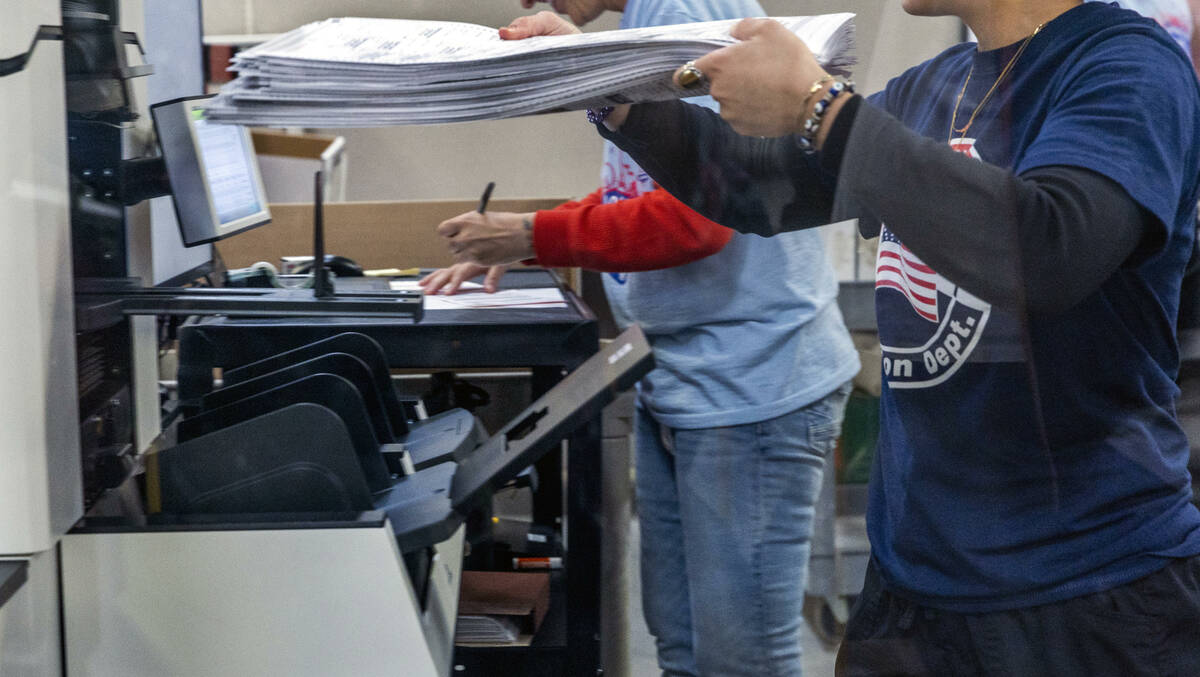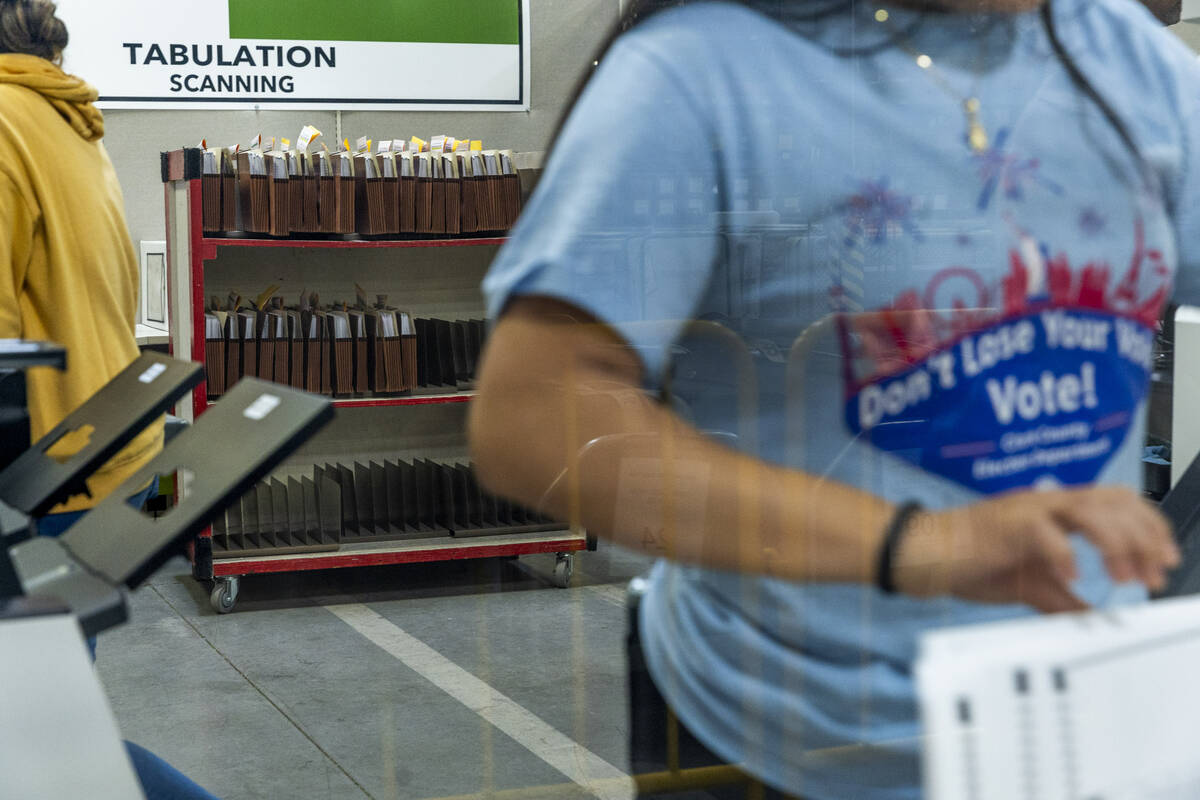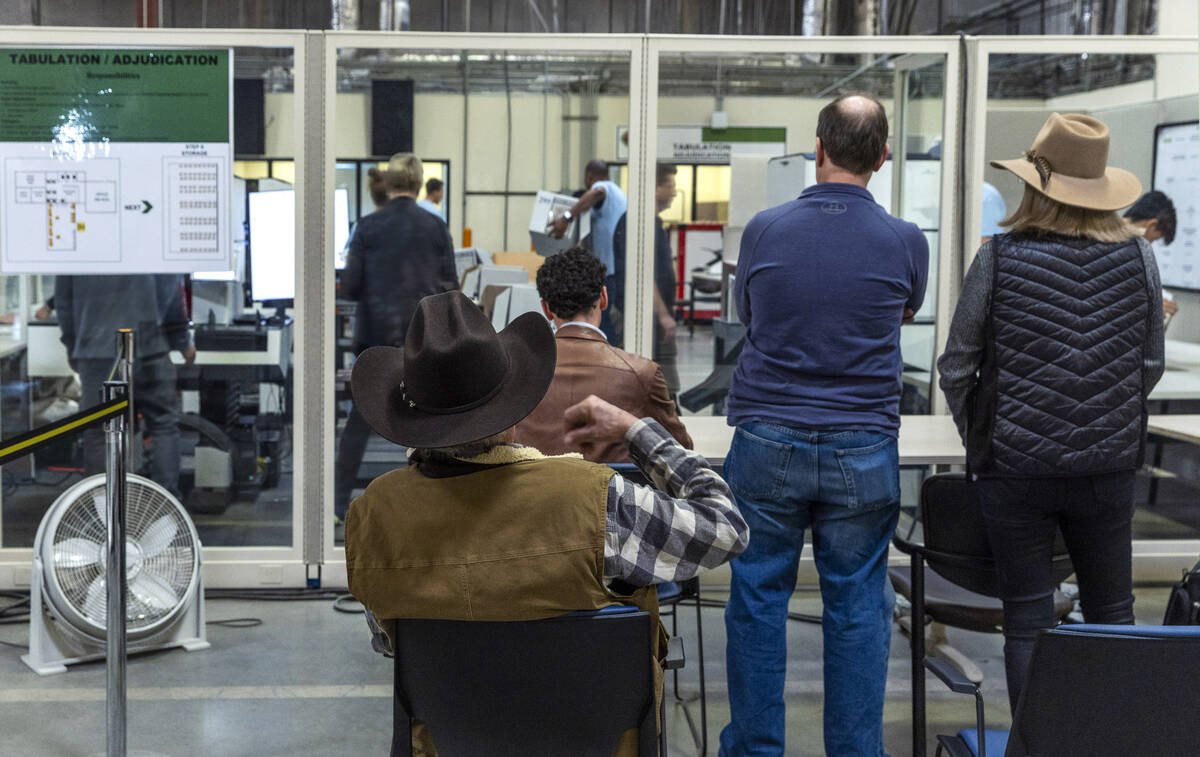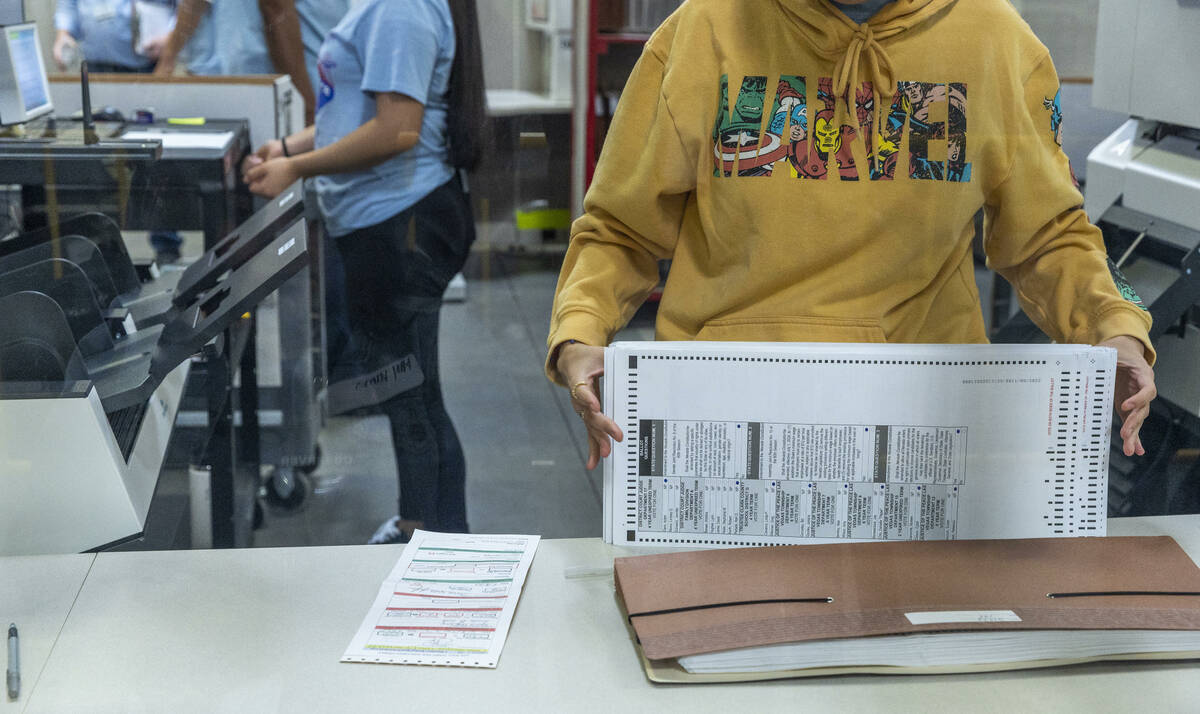 Clark and Washoe counties still have about 145,000 mail ballots left to count, which could delay final, unofficial election results perhaps into next week.
Clark County Registrar of Voters Joe Gloria said all in-person votes from Election Day have been counted, except for 5,000 provisional ballots cast by voters whose eligibility still needs to be determined.
"Every piece of equipment that we have to process mail will be in use and we'll have the staff there to staff all of the equipment, it's hundreds," Gloria said during a press conference Wednesday.
The county expects to have a press conference every day and release results on a daily basis, but Gloria did not specify the time of day.
A spokesperson for the secretary of state's office said results will be updated on its website on a rolling basis.
Gloria said nearly 10,000 mail-in ballots were put through the "cure" process, where officials needed to verify the signature of the voter. More than 5,300 of those had not been cured as of Wednesday afternoon. The curing process runs through Monday, and provisional ballots will come in next Tuesday at the earliest and Wednesday at the latest.
"We've got staff fully focused on getting those processed from now until we report to the secretary of state," Gloria said.
Mail ballots in Washoe
Interim Washoe County Registrar of Voters Jamie Rodriguez said her office received "just shy" of 18,500 ballots from the post office and those dropped off at vote centers on Tuesday.
She also said they had received approximately 4,000 additional ballots from the post office Wednesday, which she said was "definitely more ballots than we expected to see today."
Those ballots could take until Friday evening to process, Rodriguez said.
That timeline doesn't account for the mail ballots that will continue to be accepted from the post office until Saturday. Mail ballots postmarked by Election Day have four days to be received by the registrar's office.
An additional 39,000 mail ballots that were received prior to Election Day had not been counted Tuesday night. Rodriguez said she was unsure when the results from those ballots would be reflected on the county's dashboard.
Rodriguez said the office had 200-300 ballots that need extra verification, and approximately 300-400 "spoiled" ballots, including damaged ballots or those filled out using pencil, green or purple ink, which can't be ready by voting machines. Those ballots will be duplicated so those votes can be counted.
A little more than 1,000 ballots need signature curing. Voters have until 5 p.m. Monday to cure their signature and can do so over the phone or in person.
Voters can check if their ballot needs a signature verification online.
Rodriguez urged patience, and said her office would update results every evening.
"Our message to the public is that we are working on it. Please be patient," she said. "We don't want to do it fast. We want to do it right. It is extremely important that we are transparent in how we're doing it and every ballot needs to be treated the same."
Turnout less than half so far
More than 840,000 votes have been tallied in Nevada as of early Wednesday morning, which marks about 45.2 percent of registered voters across the state. Those numbers include those who voted in-person either during Nevada's early voting window or on Election Day, as well as some — but not all — mail ballots that have been received by county election officials.
In Clark County, about 596,000 ballots have been counted.
The final canvass is scheduled for 1:30 p.m. Nov. 18 in the Clark County Commission chambers.
As of Wednesday morning, seven of Nevada's 17 counties had caught up on counting ballots.
Officials in Carson City, Churchill, Clark, Douglas, Elko, Eureka, Humboldt, Nye and Washoe said they did not expect to complete counting until at least Thursday.
Hand counting continues
Nye County will resume hand counting ballots Thursday and called for volunteers to sign up and participate in the process, Nye County Clerk Mark Kampf said in an email. Nye County had tabulated the results electronically Tuesday night in order to submit numbers to the secretary of state's office, but it will use hand counting as a way to double check and audit the machines.
"Bring a friend or two to join us in the process. We have a lot more room for more volunteers who can work whatever hours they can. Let's show the world that Nye County can do the job," Kampf said.
Douglas County, which has 49,000 residents sitting southeast of Lake Tahoe, received thousands of paper ballots Tuesday. County clerk Amy Burgans said they hoped to finish counting Tuesday's ballots by Wednesday evening.
"It was a long day yesterday," administrator Georgi Harjes said Wednesday morning.
Washoe County spokesperson Bethany Drysdale said they had processed all ballots submitted through Sunday, and they hoped to finish the 20,000 sent in by mail Monday and Tuesday by the end of the day Wednesday.
Esmeralda, Lander, Lyon, Mineral, Pershing, Storey and White Pine ballot counters were caught up as of Wednesday morning, preparing for another mail delivery of ballots.
Pershing County clerk Lacey Donaldson said they finished their last six ballots Wednesday around 9 a.m.
Lincoln County officials could not be reached for comment.
Contact Colton Lochhead at clochhead@reviewjournal.com. Follow @ColtonLochhead on Twitter. Contact Sabrina Schnur at sschnur@reviewjournal.com or 702-383-0278. Follow @sabrina_schnur on Twitter. Contact Taylor R. Avery at TAvery@reviewjournal.com. Follow @travery98 on Twitter.