'Turn around, don't drown' is a message some people have trouble obeying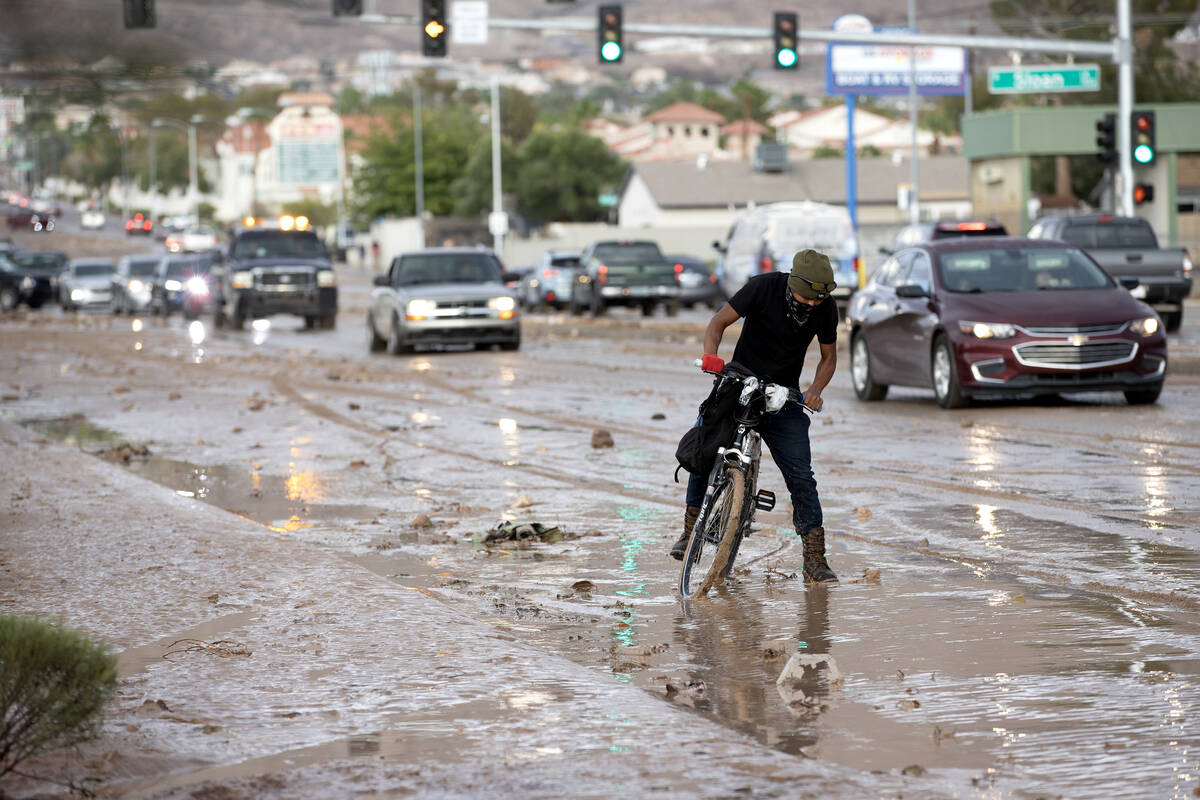 Emergency crews responded to dozens of people stuck in rushing floodwaters as monsoon storms drenched the Las Vegas Valley this weekend, an all too familiar sight for the city with a lengthy history of devastating floods.
This weekend's floods proved especially deadly. A 13-year-old boy drowned in the floodwaters after he was reportedly injured while riding an inner tube during the storms, and a homeless man is believed to have drowned in the waters in the west valley, according to officials.
The Las Vegas Fire Department said on X, formerly known as Twitter, that the department had responded to 24 swift-water rescues, including about 30 vehicles stranded in water and about a dozen people rescued from standing or moving water.
The Regional Flood Control District has tried for years to get people to avoid going out into those waters, said Steve Parrish, the district's general manager and chief engineer.
Parrish said the flood district spends about $1 million each year on public advertising campaigns aimed at flash flood safety awareness, with those efforts ramping up the most in the summer months.
But ultimately, he said, some people simply refuse to listen.
"Human nature is a hard thing to change," Parrish said.
Part of the issue is that people mistakenly think their cars and trucks are too big and heavy to float away, a lesson that some people have had to learn the hard way, Parrish said.
"People feel invincible in their car," he said.
Getting swept away by the floodwaters isn't the only concern, either.
The water gets mixed with all kinds of chemicals and debris that gets collected from the rainfall before it eventually makes its way into the flood channels and detention basins.
"Not only is it dangerous in terms of velocity, but it's dirty," Parrish said. "There's pollution in it. There's things you don't want touching your skin in that flood water."
The district does surveys twice a year to get a sense if its messaging is getting through to the public, and then works to increase those numbers, Parrish said.
"It's a challenge, really a challenge, to drive that message home to be safe," he said.
Contact Colton Lochhead at clochhead@reviewjournal.com.