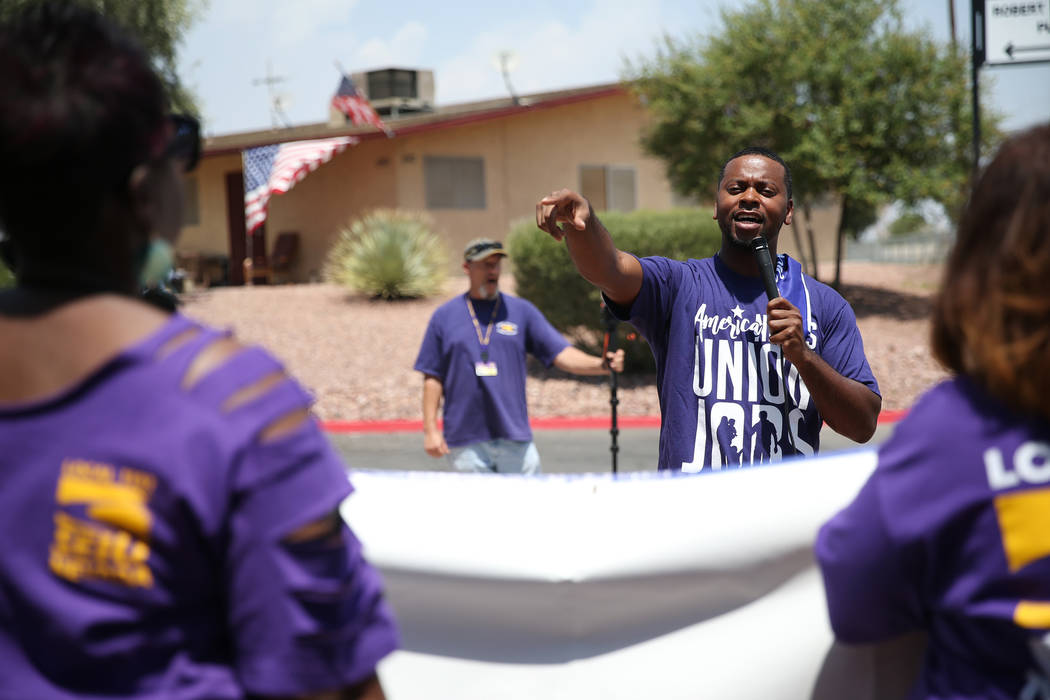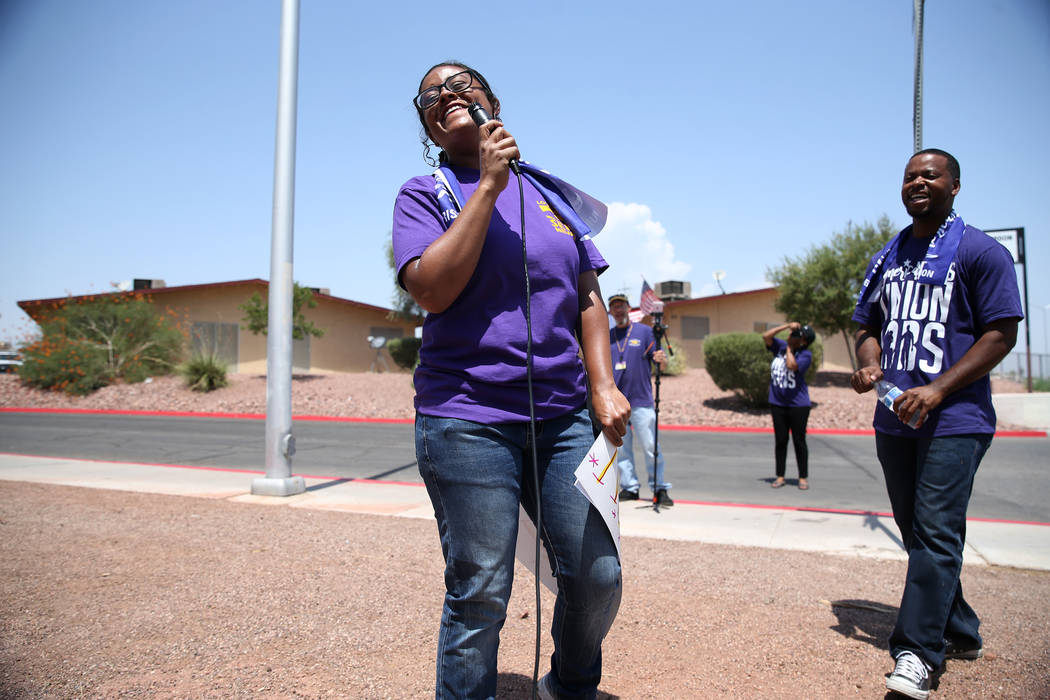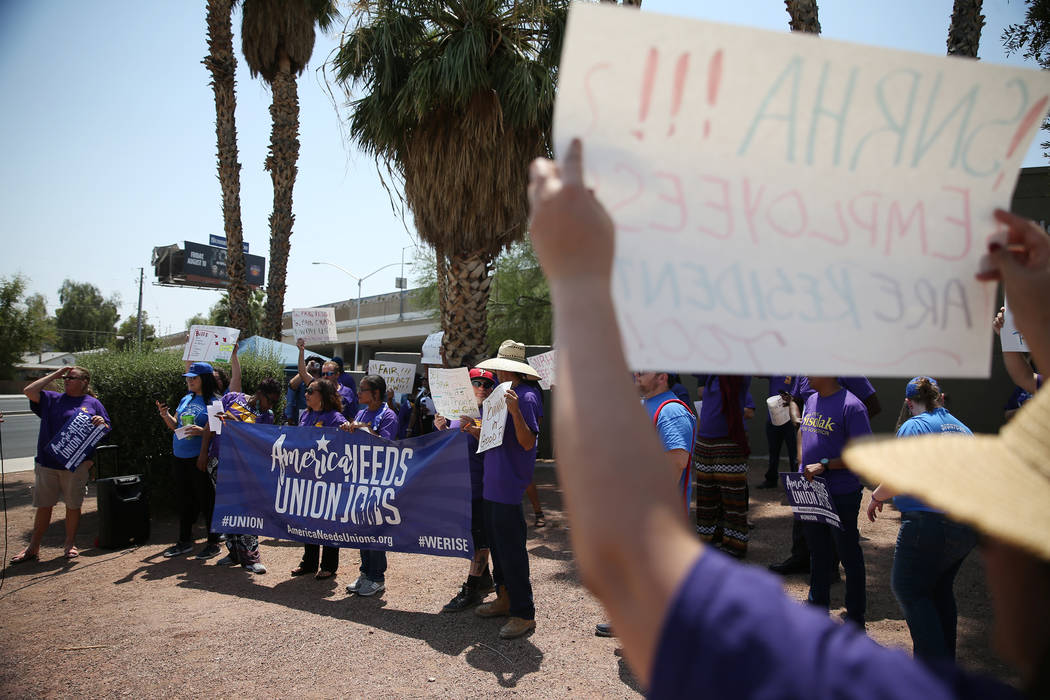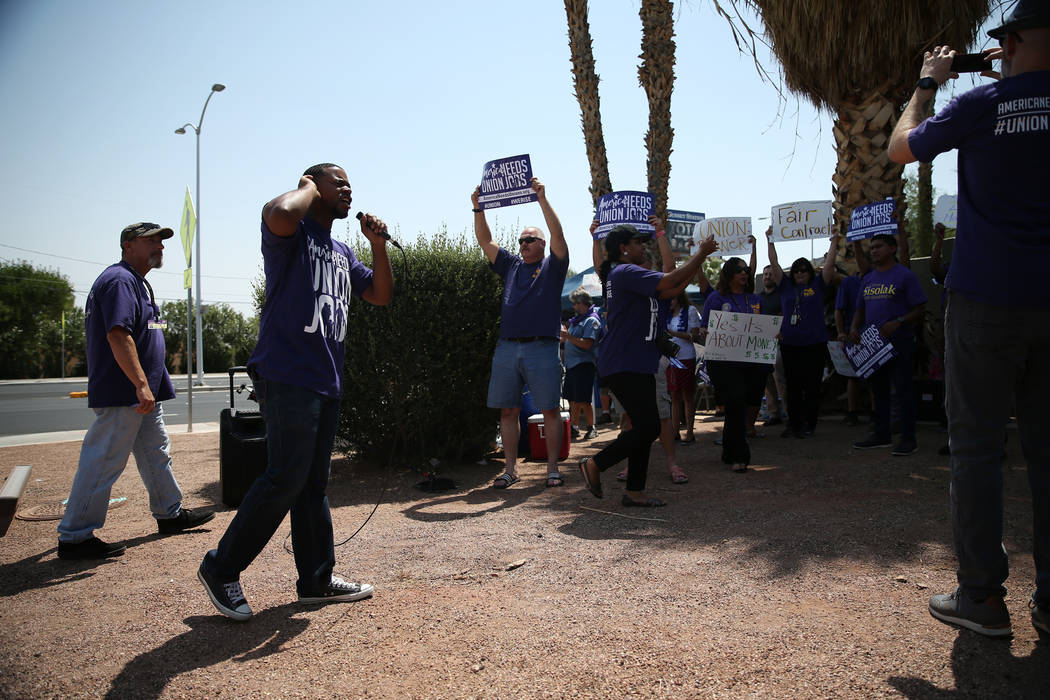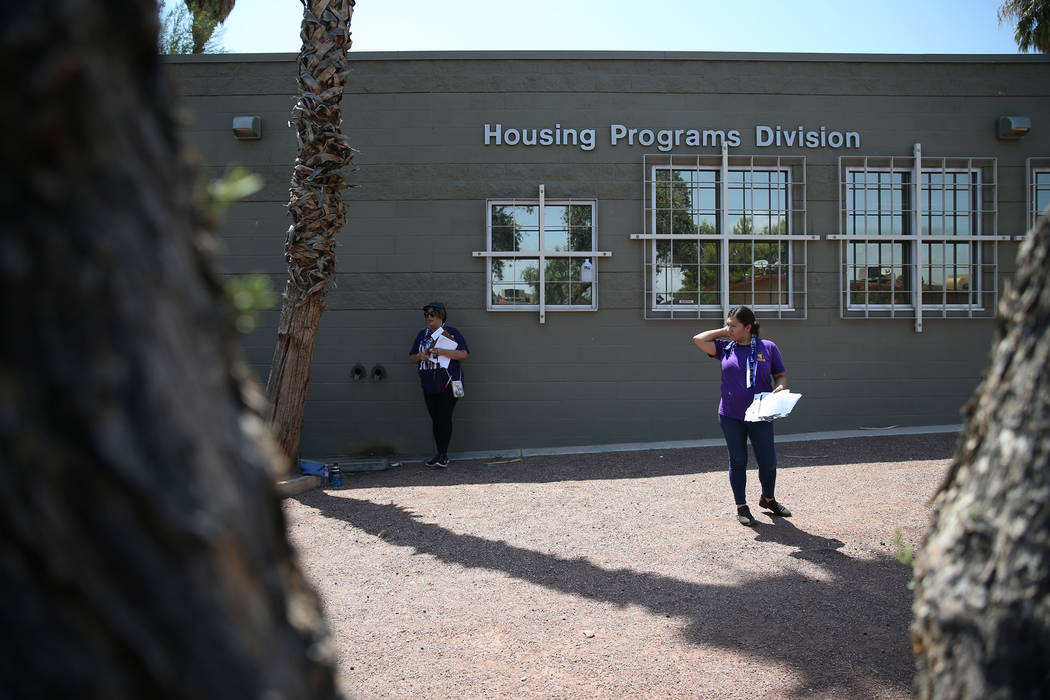 Wearing purple shirts and holding handmade signs with messages like "Bargain in good faith" and "SNRHA be fair," more than 50 people protested outside the Southern Nevada Regional Housing Authority's administrative offices in downtown Las Vegas on Wednesday afternoon.
Service Employees International Union Local 1107 organized the hour-long protest along Maryland Parkway after filing an unfair labor practice complaint with Nevada's Employee-Management Relations Board on Monday.
The union has accused the housing authority's new executive director, Chad Williams, of hindering contract negotiations between the authority and SEIU Local 1107, which represents about 250 employees.
"Chad Williams is on notice today. We're serving notice. If he doesn't get it together he's out," union organizer and state Assemblyman William McCurdy II shouted into a microphone during the protest.
Williams declined to comment on the contract negotiations.
According to the union, Williams withdrew several contract proposals during a July 10 bargaining session. Two weeks later, Williams returned to the bargaining table with the housing authority's final offer to the union, which included the same proposals that had been withdrawn.
"They basically 'told us take it or leave it,'" said employee Byron Peterson, the union's chief steward at the housing authority. "It's a slap in the face."
Peterson said housing authority workers want annual cost-of-living raises that are greater than the rising cost of their employer-provided health insurance. They also want performance-based merit raises written back into their contract.
"What's our incentive to do a good job?" he asked.
Contact Michael Scott Davidson at sdavidson@reviewjournal.com or 702-477-3861. Follow @davidsonlvrj on Twitter.