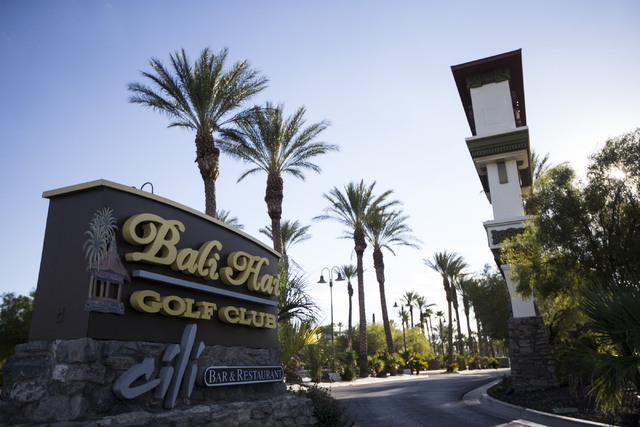 The federal government filed a lawsuit Friday against Clark County, claiming the county has cost the government "tens of millions of dollars" by leasing the Bali Hai Golf Club for far less than market value.
The lawsuit follows an Aug. 18 letter from the U.S. Department of Justice demanding Clark County pay $75.5 million in underpaid rent for the golf club. In the letter, DOJ attorney John Kresse wrote that a 2011 amendment to a lease between the county and gambler Bill Walters set the property's $100,000 annual rent below fair market value, thereby violating the Southern Nevada Public Land Management Act.
County Commission Chairman Steve Sisolak said last week that the county sent the new deal to the Bureau of Land Management for approval but never heard back.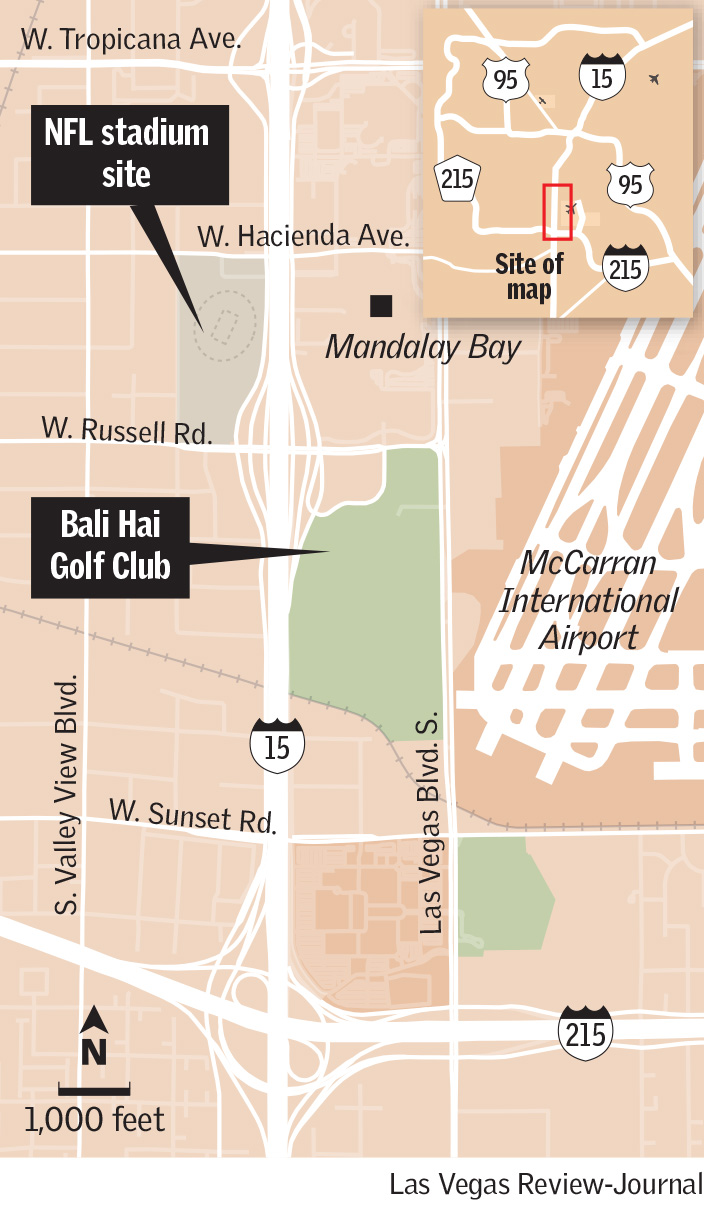 The county has managed the BLM-owned property since 1999 under the act.
"We dispute our liability for back rent but welcome discussing it further with the DOJ," county spokesman Erik Pappa wrote in an email before the lawsuit was filed.
According to the lawsuit, both the land management act and the deed conveying the land expressly required the county to lease it at fair market value and to distribute 85 percent of the proceeds to the federal government to be used for environmental and conservation purposes in Nevada.
However, the lawsuit claims the county did not obtain an appraisal to determine the fair market rent of the property and instead leased 91 acres for an annual fixed rent of $100,000, which it said is less than 5 percent of fair market value.
The lawsuit, filed in U.S. District Court in Las Vegas, seeks unspecified damages from Clark County.
In July, Walters was sentenced to five years in prison and fined $10 million by a federal judge in Manhattan for insider stock trading.
Related
DOJ wants Clark County to pay $75.5M for Bali Hai Golf Club