Wolfson beats Langford to retain Clark County DA seat
Updated June 13, 2018 - 1:04 pm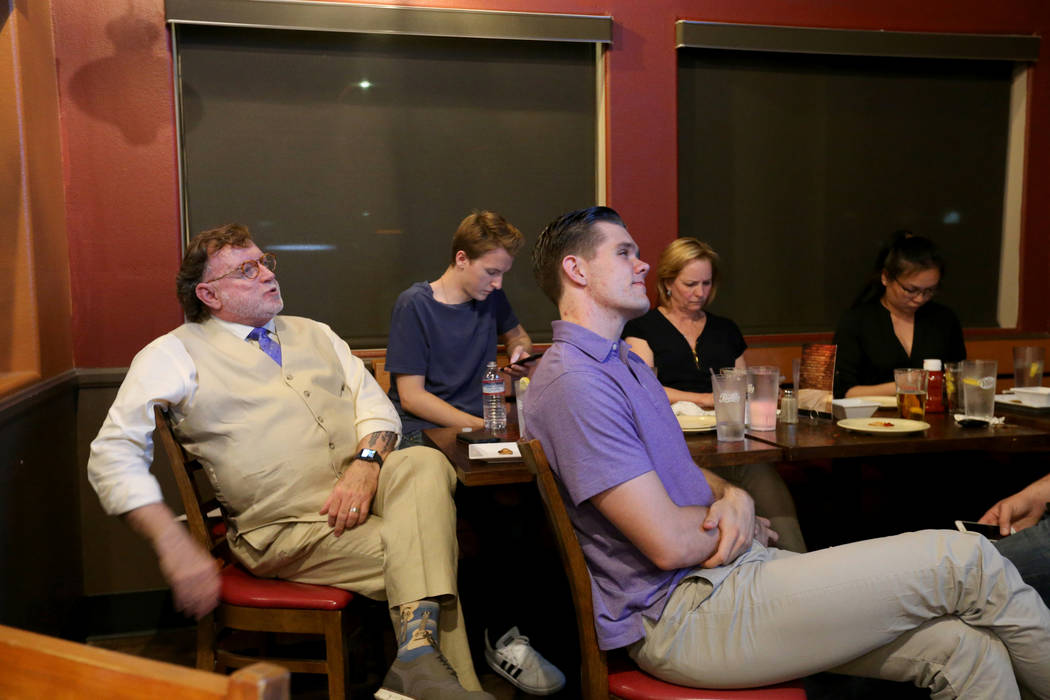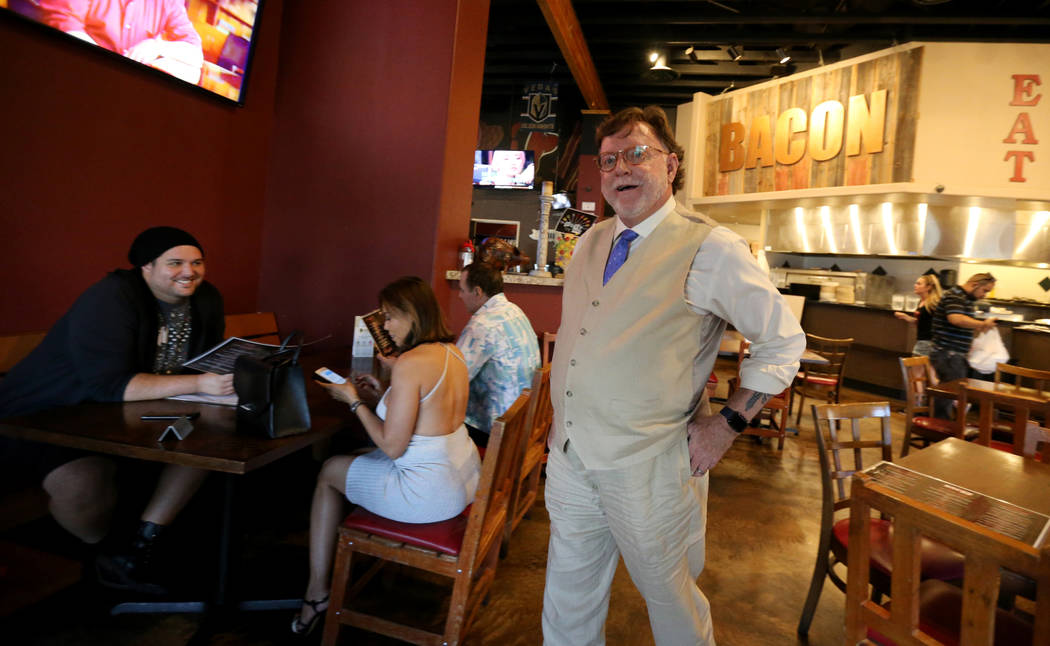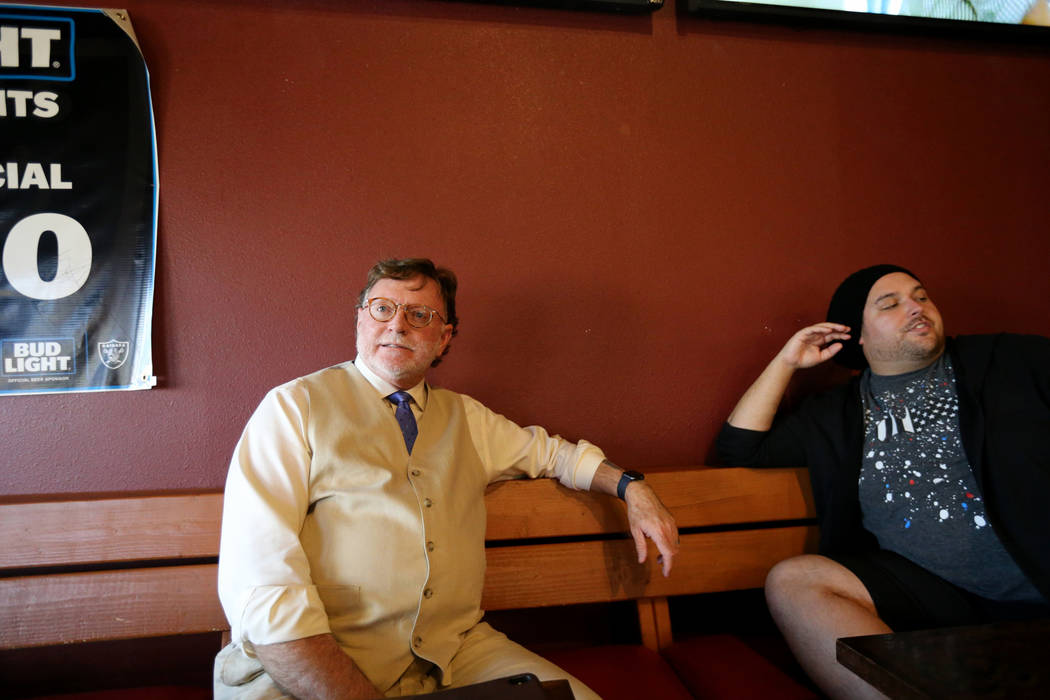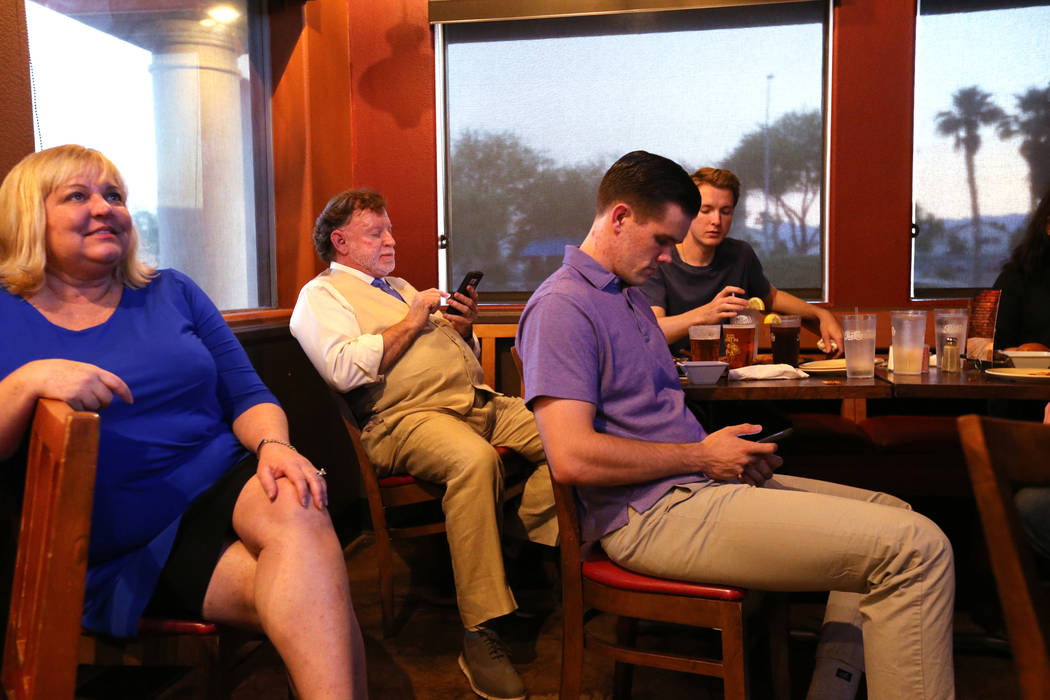 Clark County District Attorney Steve Wolfson secured another term by defeating Robert Langford on Tuesday.
As of about 11:30 p.m., Wolfson had captured about 56 percent of the early votes, and Langford had captured about 44 percent.
Langford all but conceded at a modest watch party Tuesday night.
"Everyone said it was impossible for the first eight weeks," Langford said of his campaign.
But heading into the election, there was a growing feeling of promise, he said. Langford said he did not regret running.
"My campaign got to talk about some issues that really resonated with people," he said.
Langford hopes the next DA and the Democratic Party as a whole "pay attention a little better to communities of color and those that haven't been listened to as much."
Wolfson, who awaited election results at home with his wife, was not available for comment Tuesday night, campaign manager Tom Letizia said.
Clark County's next district attorney was to be decided by the Democrats. The race had no candidates from other parties.
Nearly 60 percent of the county's registered voters had no say in their next DA because of a 2015 law that shifted candidates from the general election up to the primary if the race in question only included opponents from one party.
Even so, Wolfson had no challenger for months.
It was not until the filing deadline that Langford entered the race — a day after a Las Vegas Review-Journal investigation found that Wolfson never pressed charges against a longtime aide who stole nearly $42,000 from his campaign in 2014.
The aide blamed the theft on her gambling addiction and was allowed to repay the money and keep her job. Wolfson denied she received special treatment, pointing to diversionary programs available to offenders living with addiction.
In April, a federal lien was issued against Langford over his failure to pay his taxes in full. Langford owes the government $66,145 in interest, penalties and unpaid taxes from 2011, 2012, 2013, 2014 and 2015.
Langford, who has had a 28-year legal career, was backed by the Service Employees International Union, Local 1107, and Culinary Local 226.
Prior to his appointment as DA, Wolfson served on the Las Vegas City Council for nearly eight years. He has experience with several legal organizations and committees and worked as a criminal defense attorney for about 25 years.
NOTE: An earlier version of this story incorrectly referred to the race as nonpartisan.
Contact Rachel Crosby at rcrosby@reviewjournal.com or 702-477-3801. Follow @rachelacrosby on Twitter.