Congressman wounded in shooting out of intensive care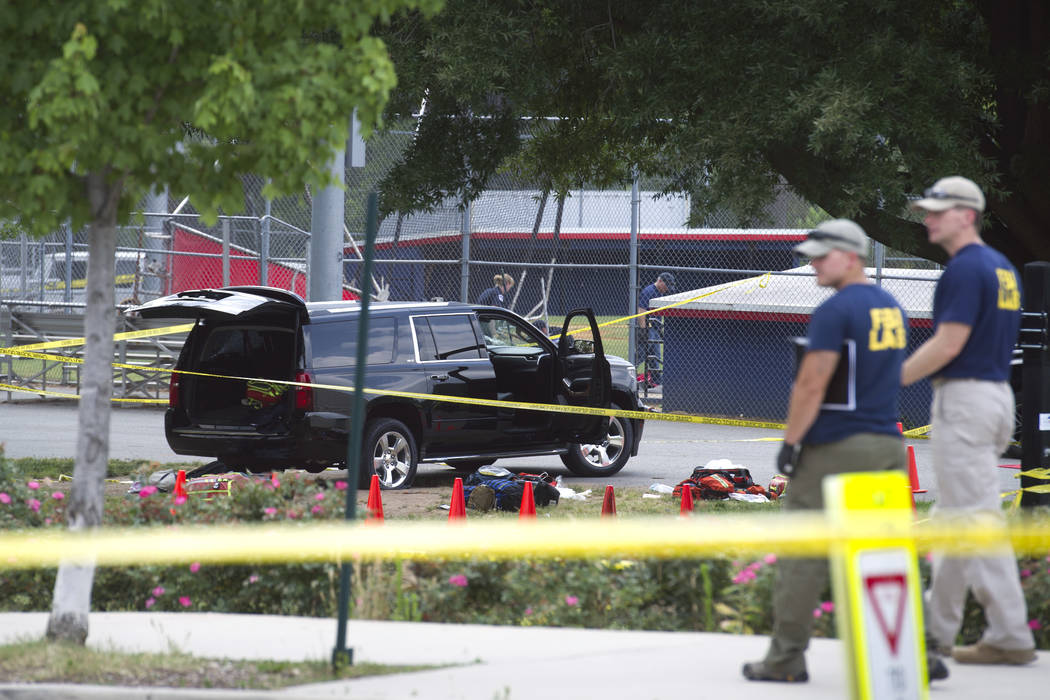 WASHINGTON — Steve Scalise, the Louisiana lawmaker shot last week at a U.S. congressional baseball team practice, is no longer in the intensive care unit of the hospital where he is being treated and remains in fair condition, the hospital said on Friday.
Scalise was shot in the hip on June 14 when a lone gunman opened fire on Republican lawmakers practicing for an annual charity game against the Democrats. He entered the hospital in critical condition and has undergone several surgeries.
"Congressman Steve Scalise's continued good progress allowed him to be transferred out of the Intensive Care Unit (ICU) on Thursday," said MedStar Washington Hospital Center.
"He remains in fair condition as he continues an extended period of healing and rehabilitation," the hospital said in a statement posted on its web site.
Matt Mika, a lobbyist wounded in the same shooting at an Alexandria, Virginia ball field, is now in good condition, according to a Tweet from Washington ABC News affiliate WJLA.
WJLA reported in the Tweet that Mika, a Tyson Foods lobbyist, was visited in his hospital room by Jayson Werth, a star player for Major League Baseball's Washington Nationals.
No previous threats from gunman
Scalise, 51, is the No. 3 Republican in the House. He, Mika and others were shot or otherwise injured in a mass shooting carried out by James Hodgkinson, 66, of Belleville, Illinois, who later died in the hospital of gunshot wounds.
The FBI, which investigated the incident, said on Wednesday that Hodgkinson did not post online any threats against or references to members of Congress before the attack.
The agent said authorities found a laptop computer, a cellphone and a digital camera in Hodgkinson's car after the incident, and 200 rounds of ammunition in a storage locker Hodgkinson had rented in April in Alexandria.
The shooting occurred as 25 to 30 Republican members of the House and Senate had gathered for an early morning practice a day before the annual charity game, which was played on June 15.
With many players on both teams wearing hats to honor Scalise, the game was won by the Democrats, 11-2, but they loaned the trophy to the Republicans until Scalise is better.
As the game was about to begin, Senate Majority Leader Mitch McConnell, Senate Minority Leader Chuck Schumer, House Speaker Paul Ryan and House Minority Leader Nancy Pelosi stood side by side at Washington's Nationals Park to shout: "Let's play ball!"
RELATED
Congressman needs more surgery after DC-area shooting
DC-area gunman had history of political activity against GOP
Scalise has more surgery as authorities track shooter's path
FBI says baseball practice gunman acted alone; Scalise improves