Cruz, Collins express opposition to Obamacare repeal bill
September 24, 2017 - 10:24 am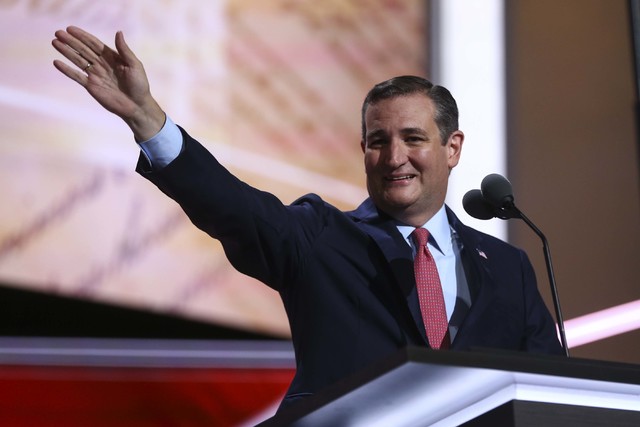 WASHINGTON — A proposal by U.S. Republicans to repeal and replace the Obamacare health insurance program suffered serious new setbacks within the party Sunday, when Sen. Ted Cruz expressed his opposition and Sen. Susan Collins dug in with strong criticisms of the legislation.
Phil Novack, a spokesman for Cruz, confirmed the Republican senator said at an event in Texas: "Right now, they don't have my vote, and I don't think they have (Sen.) Mike Lee's vote, either."
Aides to Lee, a conservative Republican and close ally of Cruz, were not immediately available for comment.
Politico reported Cruz complained that the latest Obamacare repeal bill did not address his concerns about bringing down the costs of healthcare.
Despite President Donald Trump's pressure on his fellow Republicans for quick passage, Sen. Susan Collins also appeared poised to oppose her party's latest replacement plan for the Affordable Care Act, former President Barack Obama's signature achievement.
Collins, who just two days ago said she was "leaning against" the legislation, on Sunday declared in an interview on CNN's "State of the Union": "It is very difficult for me to envision a scenario where I would end up voting for this bill."
Collins said her concerns centered on the effect the legislation would have on the federal Medicaid program, which helps disabled children and low-income elderly people get healthcare.
Trump and Senate Majority Leader Mitch McConnell can afford to lose the support of only two Republicans, assuming all Democrats vote against the measure to repeal and replace Obamacare.
Last week, Sen. John McCain, who was one of three Republicans voting in July against an earlier version of Obamacare repeal, joined Sen Rand Paul in opposition.
The Senate faces a Sept. 30 deadline for deciding on the bill under an expiring rule that lets the healthcare proposal pass with just a simple majority, instead of the 60-vote threshold needed for most legislation.
Paul, interviewed on NBC's "Meet the Press," attacked the centerpiece of the Republican bill that would have the federal government basically turn the health insurance system over to states in the form of "block grants."
"They could remove the block grants from it, and we can vote on what we actually agree on," Paul said. "I can't in good conscience vote to keep all the spending."
Despite the odds against fulfilling their seven-year drive to kill Obamacare, some key Senate Republicans were pushing to forge ahead.
Sen. Lindsey Graham, who is leading the charge on the latest version of Obamacare repeal, told ABC he believed he will have the votes to pass the legislation.
"The only way you know how people will vote is you have the vote," he said. But Graham did not detail the path he sees to victory.