Democrat comes to defense of Republican in wake of lawsuit claiming Nevada constitutional violation
February 22, 2017 - 4:37 pm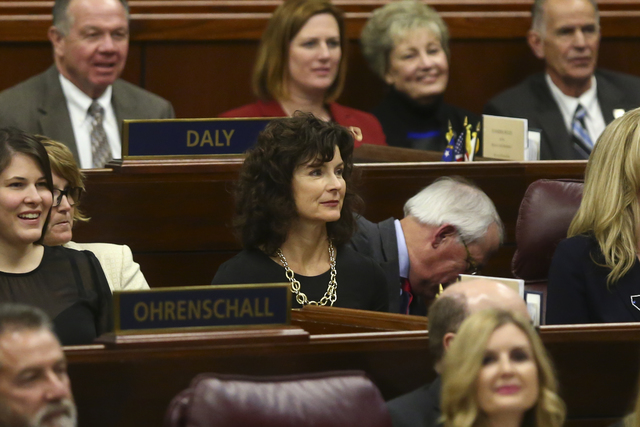 Nevada Senate Majority Leader Aaron Ford on Wednesday called a lawsuit accusing a fellow lawmaker of violating the state's separation of power clause "meritless."
The conservative think tank Nevada Policy Research Institute claims in the lawsuit filed Tuesday against Republican Sen. Heidi Gansert that holding a position in the state senate while working as the director of external relations for the University of Nevada, Reno violates the state constitution's separation of powers clause.
But in a show of bipartisan support, Ford, D-Las Vegas, defended Gansert, R-Reno. Gansert's employment for UNR, Ford said in a statement, "in no way violates the Nevada Constitution."
"She is not exercising the powers or functions 'appertaining' exclusively to the executive branch in her job. She is doing outreach work for one of our fine public universities, and she should be commended and encouraged in that work." Ford's statement said. "Filing meritless, political lawsuits targeting the livelihoods of our citizen legislators is not useful or constructive, and I am confident that Nevada courts will deal with this issue properly and in short order."
Contact Colton Lochhead at clochhead@reviewjournal.com or 702-383-4638. Follow @ColtonLochhead on Twitter.