Environmental group sues to keep former state senator out of state department role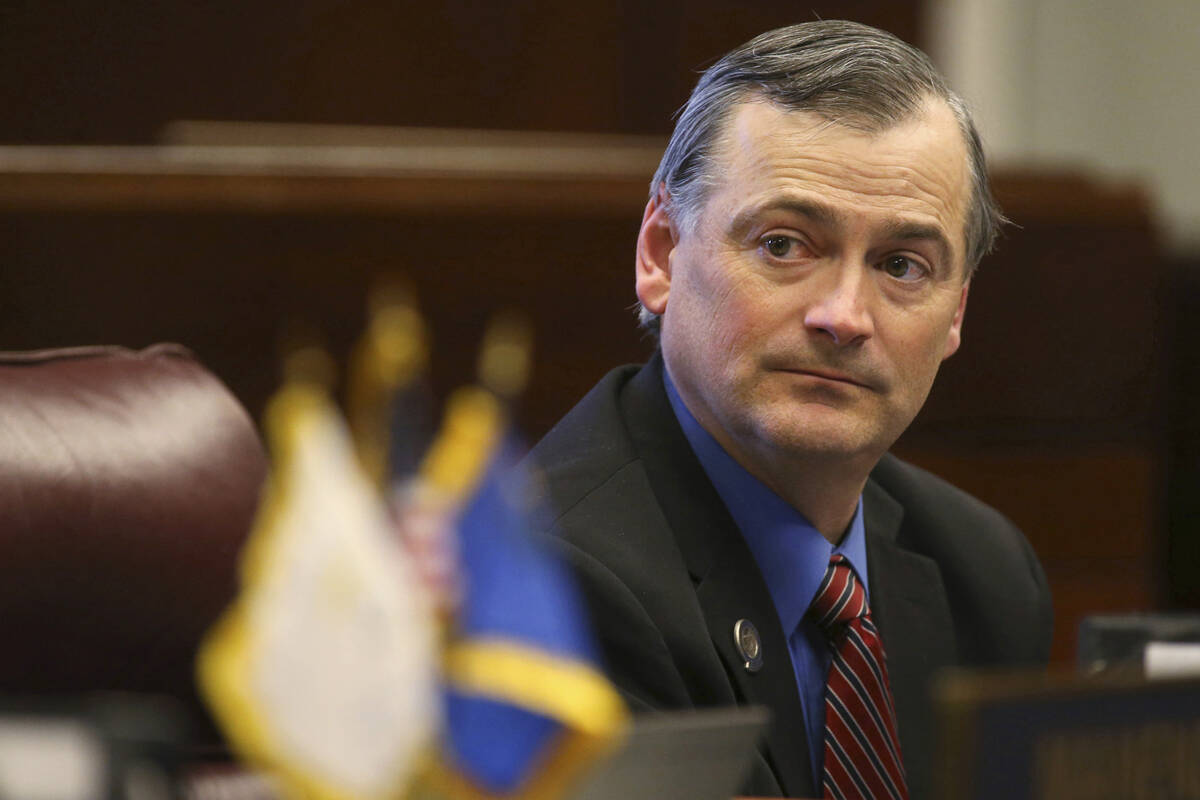 An environmental group is challenging Gov. Joe Lombardo's appointment of a former state senator to lead the state's natural resources department, asking the courts to force the governor to rescind the appointment.
The lawsuit, filed in Carson City by the Center for Biological Diversity and a former state worker, claims that last month's appointment of former Republican state Sen. James Settelmeyer as the new director of the Department of Conservation and Natural Resources "expressly violates" the Nevada Constitution because Settelmeyer oversaw salary increases for the job he now holds.
"The Nevada Constitution has a strict prohibition on appointments like Sen. Settelmeyer's, and features a cooling-off period for legislators when they seek government positions whose salary or benefits have increased during their most recent term," said plaintiff's attorney Bradley Schrager. "This appointment clearly violates that provision. He should resign or the governor should rescind his appointment, or the courts will address Settelmeyer's ineligibility through this lawsuit."
The crux of the lawsuit centers on a clause in the state constitution which bars those who served in the Assembly or Senate from being appointed to "any civil office of profit under this state" if the salaries for those positions were raised during their legislative term, and for one year after the expiration of their term.
Settelmeyer represented Senate District 17, which includes several rural counties in the central and western portion of the state, from 2010 until his final term expired last year. During his last four-year term as a senator, the state Legislature approved small salary increases for several state jobs in 2019 and 2021, including his current position as director of the Department of Conservation and Natural Resources. Settelmeyer voted for salary increases for state officials in the 2019 session, but against them in 2021.
Settelmeyer's term as a senator ended in November. He was appointed by Lombardo to the director role on Jan. 6, less than two months after his term as a lawmaker expired.
"We have great confidence in Director Settelmeyer and look forward to defending his appointment," said Ben Kieckhefer, Lombardo's chief of staff, in a statement Monday.
Political stances
Patrick Donnelly, Great Basin director for the environmental group, said that the appointment raised his concerns initially because of Settelmeyer's votes and stances on climate and environmental issues as a state lawmaker.
In 2019, Settelmeyer and the other seven Republican senators voted against a bill that requires the Department of Conservation and Natural Resources to issue an annual report that includes a breakdown of greenhouse gas emissions in Nevada and policy proposals to reduce those emissions.
"The first thing they do is break the law to install a climate denier into the state climate agency. That won't stand, and we felt like we had no choice but to get involved," Donnelly said.
The other plaintiff who signed onto the lawsuit is John Walker, a Douglas County resident and longtime state employee who spent 15 years with the Department of Conservation and Natural resources before he retired in 2013.
Walker said he felt compelled to stand up as a former department employee after seeing the constitutional questions raised in news stories last month.
Over the past four decades, Walker said tradition has been that the department director came up the ranks of the department itself, often either as former state engineer or another longtime worker.
"We had a system that worked very well, and we've gone in another direction," Walker said.
Other lawmakers blocked
There has been recent precedent to block a former state lawmaker from a position citing that constitutional provision, although using a slightly different part of that clause that deals with the creation of a new office rather than an existing job that saw a salary increase.
In 2019, former Assemblywoman Heidi Swank had been named as the administrator of a then-newly created Division of Outdoor Recreation. But days after her appointment was announced, legislative attorneys informed Swank that she was ineligible to serve in the role due to a provision in the state constitution that bars lawmakers from being appointed during their term, or one year after it expires, to any civil office created during their term.
Contact Colton Lochhead at clochhead@reviewjournal.com. Follow @ColtonLochhead on Twitter.