Ethics complaint filed against assemblywoman who voted to give $250K to nonprofit
Updated August 31, 2023 - 4:20 pm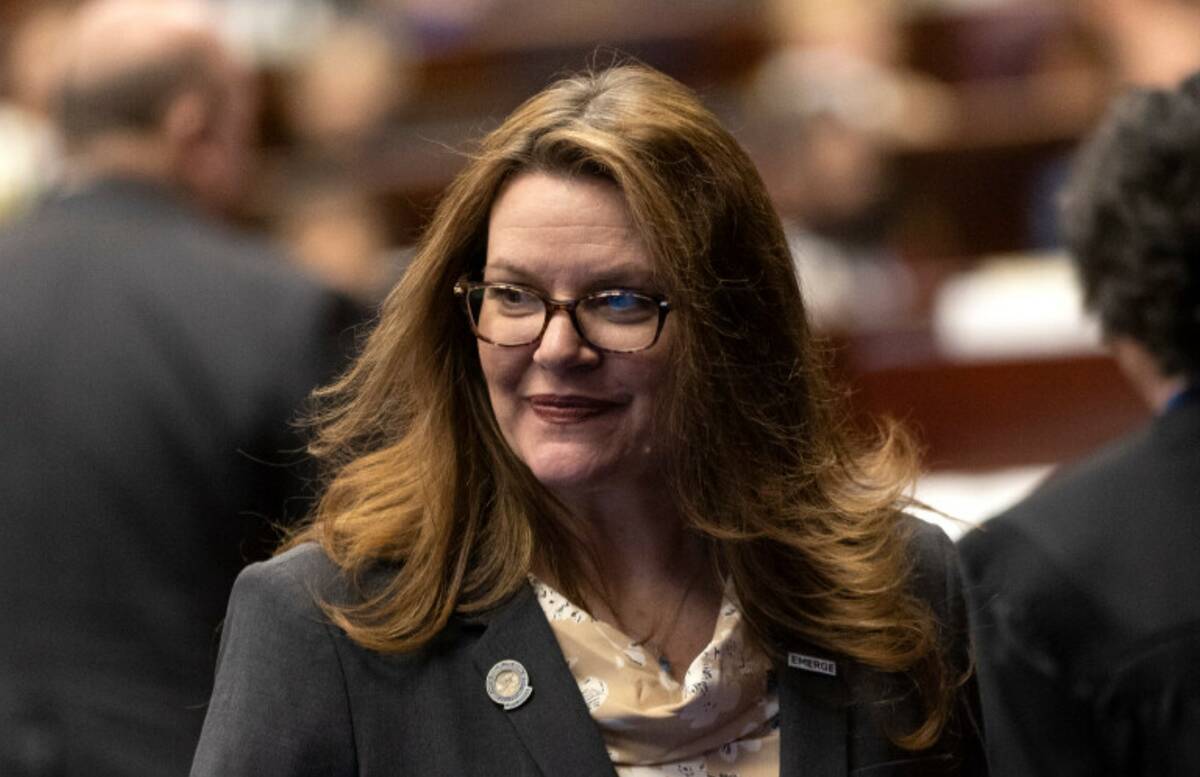 A Republican operative has filed a complaint with the state ethics board against an assemblywoman on the grounds that she violated state law by accepting a position with a nonprofit weeks after lawmakers voted to appropriate $250,000 to the organization.
Chuck Muth, a conservative commentator and president of Citizen Outreach Foundation, filed the complaint with the Nevada Commission on Ethics against Assemblywoman Michelle Gorelow on Thursday.
The complaint comes after the Las Vegas Review-Journal reported that Gorelow was hired as the director of Arc of Nevada a month after lawmakers voted to give the organization its first-ever appropriation from the state.
Muth said he filed the complaint after reading the story.
"Maybe the ethics commission can use their power to subpoena and get answers," he said.
On the complaint form filed with the ethics commission, Muth indicated that Gorelow had violated several provisions of the law, including using her position to secure privileges or advantages and accepting compensation from a private entity for duties performed in her role as a public officer.
The complaint also names Assemblywoman Tracy Brown-May as a person who may have knowledge about the facts and circumstances surrounding the alleged ethics violations. Brown-May has served on the board of directors for Arc of Nevada since 2022, following an eight-year stint as the organization's treasurer.
"I don't know why there would be an ethics complaint against someone for starting a new job," Brown-May said when reached Thursday afternoon . The assemblywoman said she couldn't comment on the complaint because she had yet to read it.
Gorelow could not be immediately reached for comment Thursday.
Contact Taylor R. Avery at TAvery@reviewjournal.com. Follow @travery98 on X.