Food vendors gather in support of bill that would legitimize their businesses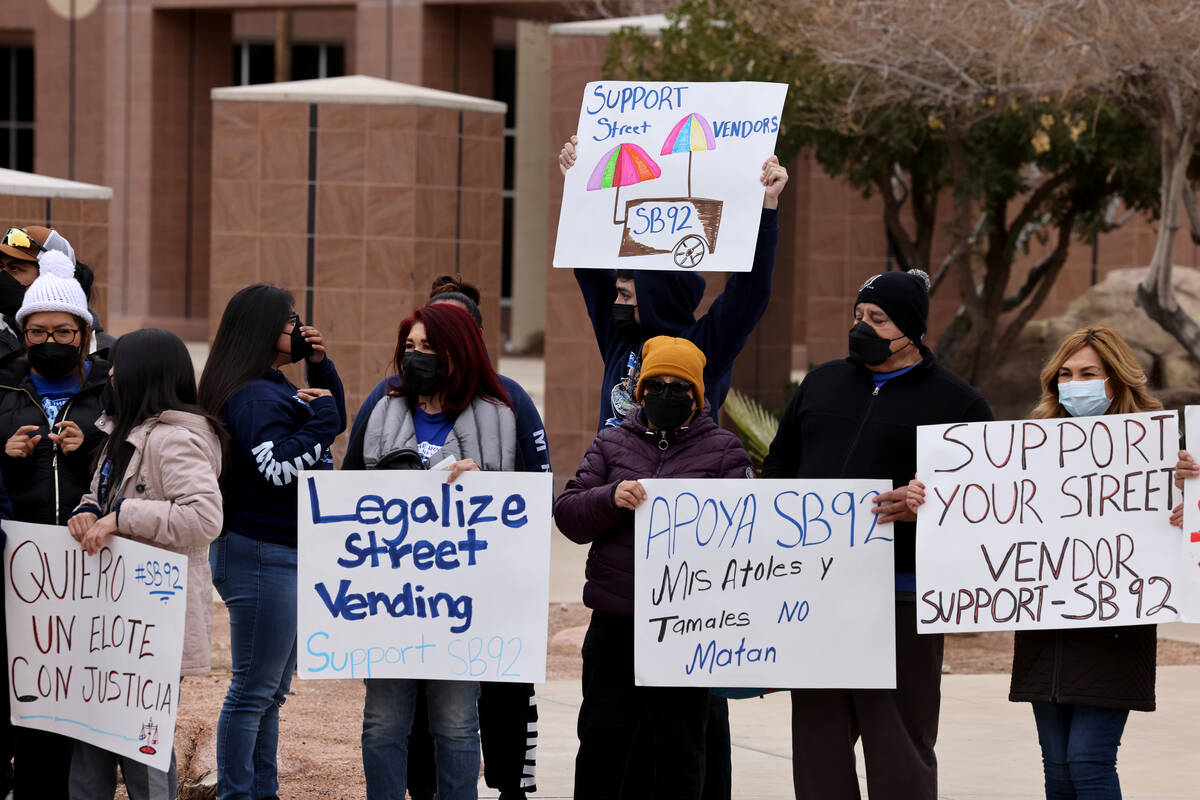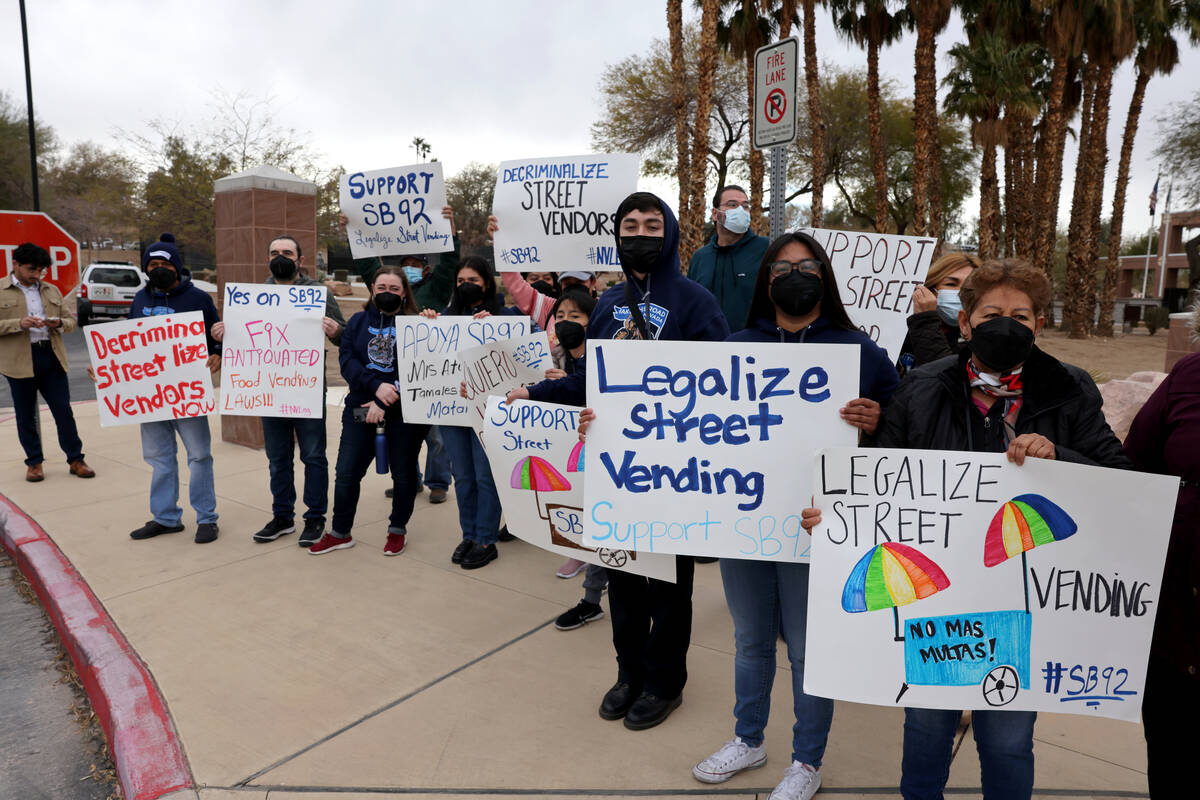 Eduardo Moreno is an elotero, or corn vendor, who gets up at 8 a.m. to prep and then cook his elotes.
By 3 p.m., Moreno, who is unable to sell in dense areas like parks, begins roaming residential neighborhoods, street corners and truck stop parking lots to sell his products.
"As long as you don't go into selling near the school, churches or parks, everything is good," the 67-year-old said in Spanish. "But the insecurity is horrible."
On Wednesday, Moreno and other Las Vegas street food vendors gathered in solidarity at the Sawyer Building to watch as Sen. Fabian Doñate, D-Las Vegas, introduced a bill in Carson City that would expand the ability for vendors to be licensed to operate as street food vendors, regardless of immigration status.
Doñate believes some of the requirements currently in place have not worked for the street food vendors in the state, especially in his district near central Las Vegas.
"It's incredibly difficult for folks to obtain the permits and the licenses right now," Doñate said. "What we believe is that they should be treated with respect and dignity, and that's what Senate Bill 92 will aim to do."
If approved, the bill would allow vendors to sell on sidewalks, in parks and other public rights-of-way, in addition to establishing a Task Force on Safe Sidewalk Vending. It would also establish procedures for vendors to operate even if they do not possess a drivers' license or other forms of U.S. identification.
But representatives from Henderson, North Las Vegas, Reno, Las Vegas and Clark County spoke out in opposition to the bill due to the limited restrictions on vendors.
Representatives from SNHD and the Washoe County Health District said they are remaining neutral on the legislation, but said they were grateful for the senator's active involvement in accommodating the input of the districts. They plan to work on the wording in the legislation to further clarify the process for vendors to get a license.
The health district said in a statement that inspections of unpermitted vendors are driven by complaints received from the public, and that it educates and assists vendors on obtaining the necessary permits to operate.
"The SNHD is actively working with the bill sponsor on this issue, and we continue to work with street vendors to ensure they can operate safely, successfully, and in compliance with all applicable laws and regulations," the health district said in a statement to the Review-Journal.
Legitimizing street vending
Doñate said he introduced SB92 after taking a tour with the Southern Nevada Health District and seeing firsthand the humiliation the vendors endured.
Doñate says he was in front of Valley High School when health district employees asked a street vendor if he was licensed. When the vendor said he didn't have his license, the health district took his equipment away from him, Doñate said.
The man asked Doñate how, as a state senator, he was able to watch his livelihood taken away from him for trying to make ends meet.
"I feel obligated to help and support our community. … We know a lot of members of the community sell food in the street," Doñate said.
Moreno, the elotero, has been robbed four times while selling from his cart, which also sells flavored shaved ice and fried pinwheels.
Moreno recalled a violent instance when he was attacked by two men before he was able to flee as his earnings were stolen.
"I'd be excited to see this passed and to feel safer," Moreno said of SB92. "Primarily the safety for my family, because I'm terrified if something were to happen to me, I'm the only one that sustains the family."
The bill's passage would allow him to sell at schools, churches and mainly parks, legitimizing his business and the businesses of other vendors like him.
"I'm scared that the city will crack down on me and that'd be it," he said. "Thank God it's gone well so far."
Contact Jimmy Romo at jromo@reviewjournal.com or call 702-383-0350. Follow @jimi_writes on Twitter.